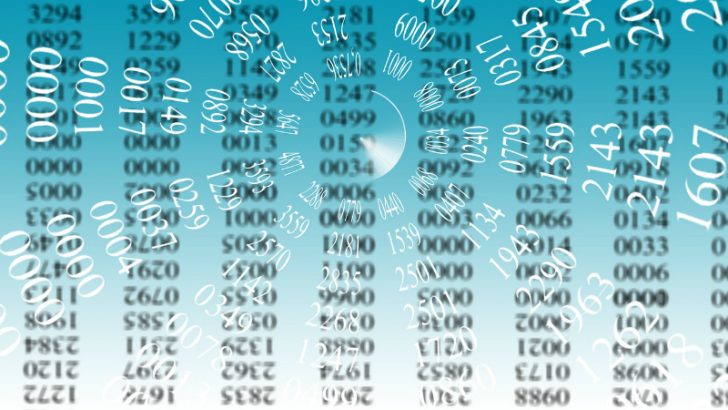 Salesforce has announced the launch of Financial Services Cloud Einstein. The announcement comes barely a year after Financial Service Cloud was launched in March 2016.
Everything should be made a simple as possible, but not simpler – Albert Einstein
The challenge for Financial Services
Wealth management is one of those industries that to some degree has not embraced the digital economy. While technological solutions are deeply embedded within many aspects of it, few are really delivering a service to customers that has fundamentally changed for decades. Investors have a much greater access to information than they have ever had. However, only 18% believe that investors are personalising their advice. Salesforce believe that part of the reason for this is that investors compartmentalise data and investments. They then are not able to compare the information they receive to provide better insights to individuals. This is where Einstein and its artificial intelligence can provide a solution. What Salesforce are doing is providing simple insights based on the complex algorithms that Einstein operates behind the scenes.
Financial Services Cloud Einstein makes personalisation possible
The launch of Financial Services cloud brought the ability for investors to track and manage individual relationships with clients. With Einstein it is now possible to visualise each client's wealth ecosystem holistically. It is also possible to use the power of Einstein to uncover new client opportunities. These opportunities are based on the knowledge that Einstein gathers from every engagement that they have with the client. The new functionality has four components.
Einstein Opportunity Insights produces opportunities based on data gathered within Salesforce data cloud. This includes emails, meeting notes and other communications. The example Salesforce gives, is where a competitor company is mentioned in an email that can prompt an advisor to reach out to improve the relationship, if that is required. Salesforce are not yet able to dictate the best course of action with Einstein, merely advise an action to eliminate a threat or access on opportunity. What will be interesting is to see how this develops over time. Einstein Opportunity Insights is now available for $50 per user, per month, for Financial Services Cloud users in Enterprise Edition and above.
Relationship Builder allows advisors to connects different pieces of information about a client in a single place. For example, if a client gains a new role in a company or a non executive director position, this can be updated.
Relationship Groups enable(s) advisors to link clients together. This is especially important where advisors take on the financial matters of different family members. As a power of attorney becomes active for a parent, it enables the advisor to understand the full map of a clients holdings. While this is not mentioned by Salesforce, it could also become very important if developed to deal with inheritance tax planning. Especially, where multiple financial positions need to be considered.
With Relationship Map, where complex holdings across multiple people, trusts and entities are involved, this will allow the advisor to visualise that data easily. Hierarchical views often hide common information across different entities. The relationship map allows the advisor a single view across accounts.
Relationship Builder, Groups and Map are all available now from Salesforce for Financial Service Cloud users at no additional cost.
Rohit Mahna, SVP and GM of Financial Services, Salesforce commented: "Relationships are complicated. Clients are often part of multiple households and play multiple roles. Financial Services Cloud Einstein gives advisors a snapshot of a client's entire wealth ecosystem, and empowers them to uncover new opportunities that exist within their client's extended household or relationship groups. And with Einstein AI built in, advisors can better prioritize their days and engage with the right clients at the right time."
Early adopters include Transamerica and Perigon
One of the early adopters is Transamerica Financial Network (TFN). TFN has more than 27 million customers across the globe. They will use Salesforce Financial Services Cloud Einstein to build deeper relationships with those customers. TFN has consolidated its systems onto Salesforce from multiple insurance and investment platforms. This will enable Einstein to gather the necessary data and start providing insights for the TFN advisers, through a single pane of glass.
Deloitte is carrying out the deployment of several Salesforce solutions at TFN. These include Financial Services Cloud Einstein, Salesforce Shield, Community Cloud and Marketing Cloud. Once implemented in the United States and Canada the next phase will roll out the solution across other operations around the world. TFN is always looking for new ways to take advantage of Einstein. It is developing a client retention solution that maps customer behaviour that might indicate a client may leave. This would include competitor mentions, requests for more information and other factors. Einstein then alerts the advisor to these patterns and prompts them to contact and build the relationship with the client to prevent them leaving.
Steve Fogle, principal, Deloitte Consulting LLP, and Deloitte Digital insurance and wealth management practice lead commented: "We are excited to collaborate with Transamerica to help drive greater sales effectiveness and growth, and deliver a differentiated experience for its advisors, all while managing compliance with emerging fiduciary and best interest standards. By combining our deep experience in fiduciary regulations, our AdvisorConnect solution, built on top of Salesforce Financial Services Cloud, and our alliance with Salesforce in the financial services industry, we can drive meaningful business benefits and regulatory readiness for Transamerica."
Another financial services company Perigon, an early adopter of Financial Services Cloud, is also keen to adopt Einstein. Mat Johnson, Chief Strategy Officer, Perigon commented: "Clients' financial circumstances and goals are constantly changing. To build and nurture strong relationships with them, it is crucial for our advisers to have a panoramic view not only of individual clients, but also of their households and extended networks. New Financial Services Cloud Einstein helps augment our advisers with AI, giving them the visibility and intelligence to provide clients with the best guidance based on all relevant factors."
Conclusion
Salesforce are building out the use cases for Einstein quickly. It follows the announcement last month of Service Cloud Einstein. Whether Einstein is true Artificial Intelligence or merely bringing machine learning into Salesforce is up for debate. However, what Salesforce are doing is deploying Einstein across each of their core applications quickly. By the time the next Dreamforce arrives it will almost certainly have completed that deployment. Salesforce will also have several interesting customer use cases to demonstrate. The announcement with IBM Watson earlier this month will also have developed. This is where some companies could be doing some very interesting things with AI.
Financial services companies look to exploit every competitive advantage they can get. Many who are not using Salesforce will be wary of the improvements that this will give their competitors. Customers do not switch quickly between wealth management advisers. If companies like Perigon and TFN demonstrate a superior offering, that trickle might be one way and become a flow.