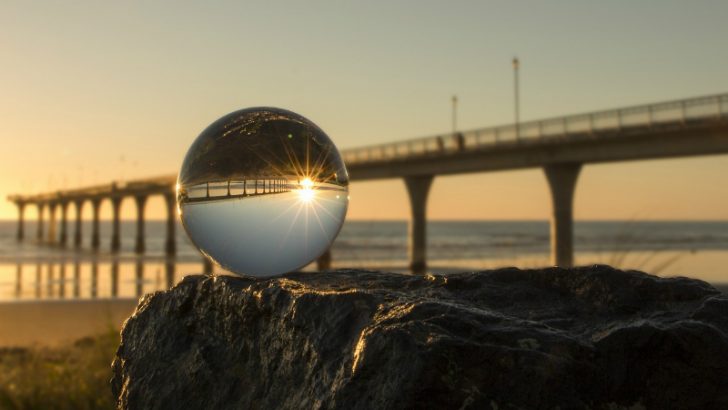 Last year several ERP companies were acquired, ushering in a new dawn for some major brands in the mid-market. Oracle bought NetSuite, IFS completed their move to private equity ownership and Epicor was purchased by KKR. Enterprise Times caught up with Robert Sinfield, Director Global Portfolio Marketing – Market and Competitive Strategy and Terri Pruett Hiskey, Vice President, Product Marketing, Manufacturing Portfolio at Epicor Software to discuss 2017. With Insights 2017 rapidly approaching (May 22-25) we reflect on the conversation.
Sinfield is an Epicor veteran of 10 years, but was only 100 days into his new role at the time. Sinfield explained his responsibilities: "The new role is a refocussing of what I was doing before. Epicor has made some changes in how we align people. I have moved over from a product management role which was much more focused on delivery of global and local capabilities. Now I set the strategy for where we are going to go, what are the markets we want operate in and what is the model we want to use to go into those markets. I have a horizontal role within the group and Terri has more of a vertical role. I deliver functions and strategy that helps Terri in her drive to deliver the correct verticals for Epicor."
A renewed focus for Epicor
He had already formulated the strategy that Epicor will follow in 2017. Sinfield added: "From a product management perspective we have been focussed on harmonising our deliverables to our customers and to new markets." Sinfield explained that the strategy will focus on going to market in the  geographies that their customers want to expand into. This global expansion he justified by saying: "looking at some of the trends, global expansion is something pretty much every survey we produce or every analyst research puts in the top ten. It is something we need to focus on going forward."
While he was quick to say that Epicor will not sunset any products, he did indicate that some might be favoured over others in terms of investment. What was interesting is that he inferred that there may be some products that become more global than they have been previously. One example of this may be Epicor Eagle N, their hardware store retail ERP solution. This has been very successful in North America over the last year and may be localised for other regions if appropriate.
Sinfield was cautious about which software would expand into new geographies. One got the feeling that Epicor is going to be more focused during 2017. While there are no announcements yet, Insights 2017 might reveal a clearer picture of what they intend.
This focus is partly as a result of the acquisition last year by KKR. Sinfield added: "The new owners have brought a good focus to this. They have clearly outlined what their goals are in terms of their expansion goals and targets are for Epicor. The changes that have been made have allowed Epicor to align to meet those goals. In the future the messaging will be a lot stronger."
Channel critical to expansion
Epicor also sees the channel as a critical part of its future expansion. In tertiary geographical markets, channel partners are the only route to market. However, Epicor is also looking to the channel to bring vertical industry expertise, either to fill in the gaps in the Epicor knowledge or to add complimentary verticals.
This is a strategy that is fairly common to most of its competitors. It will be interesting to see how it fares in comparison. In February they updated their channel partner program and it will take some time to see what results that brings.
Cloud First, but not blindly
Refreshingly both Sinfield and Hiskey believe that while cloud is the future it is not yet a given for every customer in every geography. Sinfield commented: "We want to be seen as a cloud first company. We want to be able to deploy product in a cloud model, hosted or a true multi-tenant SaaS model that will be determined by the technical viability and what customers actually want."
Sinfield explained technical viability by talking about the situation in Vietnam. Cloud solutions are available within Hanoi. However most manufacturing plants are located outside of the main city where the network coverage is poor. While the manufacturers would prefer a cloud first approach the infrastructure just isn't ready to support it.
For Sinfield the proliferation of more cloud delivery models is high on his list to achieve this year. It will be interesting to see what announcements are made during the rest of the year to achieve that ambition. With the Epicor cloud presence strong in North America he sees expansion into Mexico, Australia New Zealand, South East Asia and the Middle East important. He also added: "It is now time to put foot down and go into Northern Europe where there is an appitite for cloud." He specifically named Germany and the UK.
Manufacturing in 2017
Hiskey has responsibility for the Manufacturing vertical, just one of several that Epicor will focus on. We asked her what she thought the key technologies would be during this year. Hiskey is pragmatic in her approach to this.
While other vendors talk about AI Hiskey sees that the most difference will be see with technology that is already familiar to many. She began by saying: "I don't think they differ much from 2016, I just think that the understanding of them is deeper than it has been."
No. 1: Cloud
"Cloud is still going to be a conversation. For our manufacturing audience the discussion has shifted from What is it?'and What is its value?' to How to get started? How do I prepare for it? How do I use it to leverage other technologies?"
This is reflected by other vendors who see the adoption of cloud is at a tipping point for many industries. Hiskey sees that having a cloud solution available is 'table stakes' during a tender process. If you don't have a cloud option then companies won't add you to the short list.
No. 2: Internet of Things (IoT)
This was interesting. From the hype of previous years both Hiskey and Sinfield are now seeing practical applications across different industries. Hiskey commented: "IoT will continue to be important. Smaller manufacturers, not the industry leaders, are smart and are figuring it out. They understand how it can change their product's service offering. They see efficiencies from it with M2M. All of that is expanding and you will see more applications of technology and new use cases we haven't heard of  yet."
The example Hiskey gave of small company IoT usage was of a poultry farm. They used to measure  the temperature in barns with a team of people. Sensors replaced thermometers and people giving far more accurate and more frequent readings. From the data collected they could optimise temperature controls and decrease the time it took for chickens to be ready for the market.
No. 3: Analytics
Hiskey's third technology impact was analytics. While this isn't new the idea that analytics will make a significant difference in 2017 is sound. She commented: "There are still going to be discussions around Analytics. This is tied to the trend of Big Data, all the data that companies are collecting. We have heard from manufacturers 'I have a lot of information but its too much to sort out.  I don't know what to do with it now?' The next frontier is how you make that data actionable."
Arguably this is tied back to IoT but the source of the data is irrelevant, it is about the use of it. Companies have now built up significant historical data, from which trends can be analysed. Hiskey clearly believes that more companies will take advantage of this during 2017. It is an area that Epicor are investing in. It recently announced the launch of analytics for Epicor Prophet 21. The architecture of Epicor analytics means that this analytics package is likely to become available across more of their platform during the next year.
Conclusion
It was clear from talking to Hiskey and Sinfield that Epicor have their feet on the ground when it comes to the future. They have a clear focus of the direction that Epicor are going in and a realistic expectation of what they should be delivering to their customers. While they may be a cloud first company they are aiming to deliver the practical solutions that their customer base expects.
Once the dust has settled from Insights 2017 it will be interesting to see what new announcements are made. It will also be interesting to see what the future direction of Epicor is under its new ownership will look like. One person likely to be on stage is Lisa Pope, the new EVP of sales for the Americas. She is a strong addition to the Epicor leadership team and it will be interesting to see what her influence is on strategy going forward.