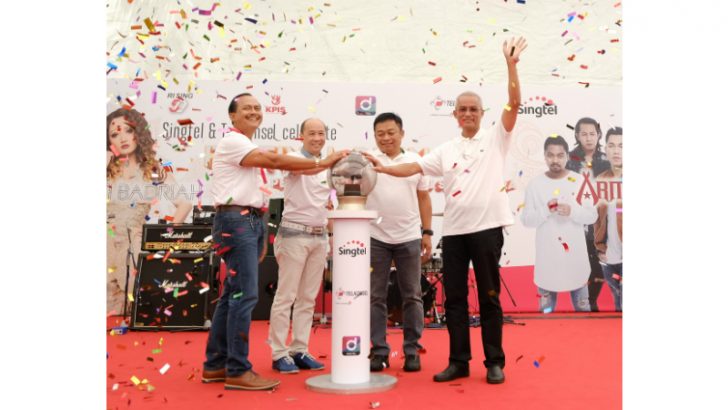 Singtel and Telkomsel have launched a real-time mobile remittance service to Indonesia. It is being delivered as part of the Singtel Dash brand. The service will allow users to send money to PT Pos Indonesia's 4,000 cash-out points via Weselpos Instan. It is already possible to send money to Indonesian bank accounts. This new facility means that customers no longer have to wait for funds to reach their bank account, they can withdraw it immediately.
According to Mr Yuen Kuan Moon, Chief Executive Officer, Consumer Singapore, Singtel: "Indonesia is one of our main remittance corridors and we are pleased to partner Telkomsel to offer convenient and secure mobile remittance cash pick-up service for our Indonesian friends. Singtel Dash will continue to enhance the mobile payments experience for our customers and enable their digital lifestyles. We are also excited to contribute to Singapore's journey to a Smart Nation by developing the mobile payments ecosystem in Singapore."
A major boost for international money transfer
The press release quotes the Republic of Indonesia as saying there are over 200,000 Indonesians living and working in Singapore. Many of them support families back home in Indonesia. They currently send over US$409 million yearly back to relatives. Adding a new way to send money home is a major boost for those Indonesians in Singapore.
This solution will also be of interest to many other nations. The Philippines, Vietnam and many countries in Africa rely on money from overseas workers. As international banking regulations have been tightened, it has become increasingly expensive and difficult for many to send money home. This has driven the rise of underground and untraceable money transfer systems. These are open to abuse and their lack of transparency means they are often blocked over concerns of routing money to terrorists.
Singtel Dash was relaunched in May 2016. Since then it has grown its user base to over 500,000 customers. This latest deal should increase its growth rate. To help build its customer base Singtel Dash has said it will waive all fee for customers transferring money via Weselpos Instan.
Conclusion
Across Asia and Africa as well as parts of South America, overseas workers sending money home is a significant source of inward income. That money helps keep families fed and finds its way into local economies. Governments have rightly been concerned over the use of unregulated money transfer systems. However, they have done little to provide easy, affordable and trusted alternatives. While this announcement by Singtel Dash only covers Indonesia, there is a lot of scope for Singtel Dash to expand into other countries. It could also expand this service into deal with other telco's who are looking for new services to deliver to their customers.