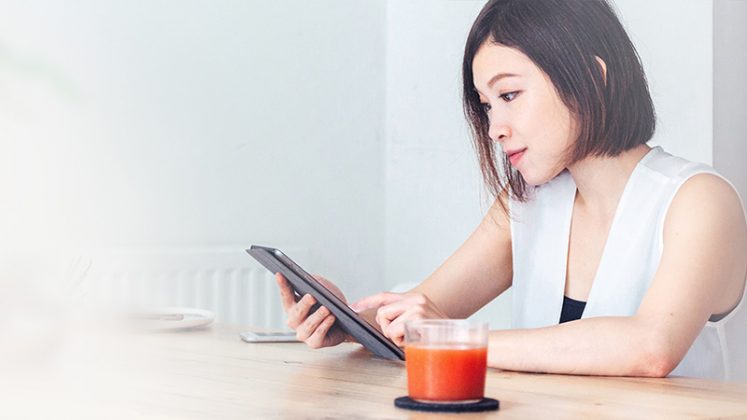 SAP Ariba has announced it is to adopt blockchain technology across several parts of its business. It has started by becoming a member of the Linux Foundation Hyperledger Project. It is not going to build its own applications to begin with. Instead it has announced it will partner with Everledger, a London-based Fintech company. Everledger shot to prominence last year when they announced a blockchain-based solution to track diamonds.
According to Joe Fox, Senior Vice President, Business Development and Strategy, SAP Ariba: "Twenty years ago, SAP Ariba bet big on a fringe technology called the Internet and pioneered a totally new model for buying and selling. True to our roots, we are again investing at the edge of technology to drive innovations in business-to-business collaboration that will change the game. One of the things blockchain does is facilitate greater visibility and trust. In embedding it across our applications and network, we can enable supply chains that are smarter, faster and more transparent from sourcing all the way through settlement."
Lower paperwork costs and greater control
There are a number of benefits that SAP Ariba will be looking for around blockchain. International shipment of goods is a very paper intensive process. Shipping giant Maersk recently announced it was to use a blockchain solution from IBM to track containers worldwide. According to Marie Wieck, General Manager, Blockchain, IBM: "Maersk did a series of trials of the technology. They shipped containers from Amsterdam to New York. With blockchain they were able to significantly reduce the time and cost of customs paperwork. They also had increased visibility of the containers throughout the journey."
While SAP Ariba is not moving containers its customers use the solution to ship goods around the world. Being able to integrate blockchain into their solution will improve traceability and trust. It is likely to be added first to the supply chain management solution. It is also likely that it will become part of the procurement and financial solutions. When Mahindra Group announced their blockchain solution they also included Mahindra Finance as part of it. As goods move through the supply chain it means that suppliers can be paid earlier as there is immutable proof of where the goods are. This will appeal to SAP Ariba customers who will also look at this announcement to help reduce supply chain disputes.
What is Everledger bringing to SAP Ariba?
CEO and Founder or Everledger Leanne Kemp says: "We focus on the identity of objects." As well as diamonds. Everledger tracks fine art and high value bottles of wine. Kemp describes this as Know Your Object. She believes that insurance companies are changing their relationship with people and objects. Insurance companies are focused on objects not people. When an object such as a watch or diamond is lost or damaged they want to be able to replace it. The problem is having visibility of the object, where it is and ensuring that it can be replaced.
This is where Everledger has built its solution. It is providing a certificate of authenticity for an object. For example is this a real Rolex or a fake? Sales documents can be faked and altered but a blockchain certificate cannot. It is this immutability that allows insurance companies to trust blockchain more than a paper trail.
Kemp also says that by focusing on objects consumers and insurance companies benefit. Many items appreciate in value over time but are rarely revalued by owners or insurance companies. This means that when a claim is filed, people are underinsured. Blockchain would allow an insurance company to track the value of an object and adjust insurance accurately. It will also act as a provenance when an object is sold or traded.
This is where it has significant value to SAP Ariba in the supply and procurement chains. According to Fox: "If you can track and trace diamonds, you can track and trace anything."
Conclusion
This is a smart move by SAP Ariba. It has added blockchain to enhance its supply chain and procurement solutions. It is not just about tracking goods. There is no reason why it cannot emulate the Mahindra Group approach and then tie the supply chain to its finance solutions to provide more secure payment methods.
Bringing in a fast growing company such as Everledger is also clever. It gets an established solution that is recognised by the insurance business. It means that goods beings moved around that are covered by the Everledger blockchain solution are likely to have little problem getting insured. In fact, given the traceability blockchain adds, it could even reduce the insurance as it will make it easier to prevent the theft of goods.