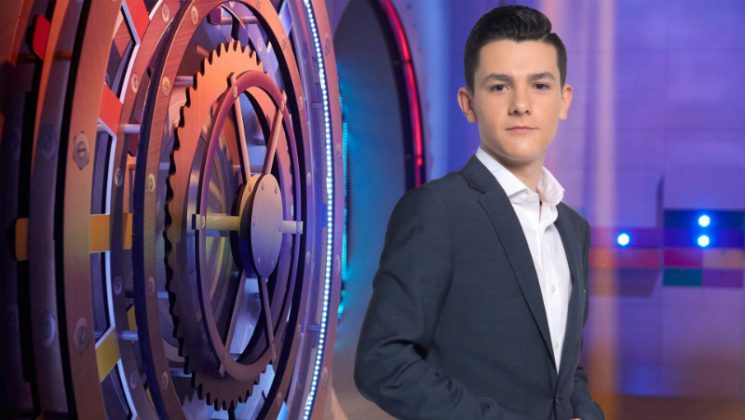 Enterprise Times caught up with Ben Towers, CEO of Towers Design at QBConnect. He participated in a fireside chat there speaking about the challenge of retaining talent in a London commuter town. Towers is 18 years old and has been described by Richard Branson as "one of the UKs most exciting entrepreneurs".
Steve Brooks:                    Could you tell me a bit about Towers Design?
Ben Towers:                       Towers Design is a Digital Media agency working with brands who are looking to target young people through marketing. This is the next step after websites, brand design and creative and looks at social media marketing. It comes under influencer marketing and is a new way of marketing. You tap into YouTubers and social media celebrities who have an audience of people, who are obviously engaging with them on a daily basis, to then talk about a brand.
Steve Brooks:                    What's your vision for your company?
Ben Towers:                       We're looking at expanding through acquisitions. We understand that we're very much focused on social and digital. To become a full service agency we need to be a lot stronger on the PR and creative side of things. We're also looking at London as an option to expand in. As we are based in Maidstone, Kent we have had to poach our staff from London. To expand we realised we need to have a base in London to attract the top talent. No matter how much you offer them they're going to go to London
Steve Brooks:                    Who's your inspiration and why?
Ben Towers:                       It's changed over time. I always liked the idea of having a group like Richard Branson's Virgin Group in regards to giving you lots of different services. I'd love to get to that point eventually. ay to day I don't have any. I just want to make sure that what I do is the way I want things to be.
Steve Brooks:                    What are your personal challenges for the next 12 months?
Ben Towers:                       Moving house. I want to move out and that's a personal challenge. We're also going to start a recruitment campaign to try and bring in quality staff. We've partnered with some of the local universities as well. Kent's obviously known for being a creative area but people go to university in Kent, learn creative and go straight onto London. We're partnering with them to nurture and teach new talent. Over the next 12 months there will be a lot of investment as a business to try and nurture this new talent.
Steve Brooks:                    One challenge of acquisitions is that you can lose key staff from the targeted company.
Ben Towers:                       We're not looking at another social agency to acquire. We're looking at people who are niche but put together can form one larger marketing agency. For example, we're looking at a separate PR business.I know that we need to do PR and creative. We are also looking at events and strategy. Instead of acquiring one larger company we could buy 4 smaller businesses. I know that we need to do PR and creative. We are also looking at events and strategy. Instead of acquiring one larger company we could buy 4 smaller businesses.
Steve Brooks:                    How important is culture fit?
Ben Towers:                       Culture is really important for me. The reason is that being a young person I want work that is enjoyable. For me it's everything and I want to make sure there's a community. I've done consultancy at companies where at 5:30 you literally hear the general buzz of the computers go down and everyone's out. It's about as demotivating as it gets because you look at that and you think like wow, that is not the sort of place you want to be.
I made sure we built a culture where people want to be. We do team away days. We took everyone out to Britain's Got Talent auditions for a day in London. So we try and get away as a group so we're bringing that community aspect. I say to them don't focus on the work. It's not a training day this is just a day we're paying for you to go out and enjoy yourselves. It's sort of team building but not your traditional high ropes or problem solving. On a Friday evening a lot of people often go out for a few drinks at a pub together. For me that is showing that culture is working when people are choosing to network with their colleagues outside of work.
Steve Brooks:                    What's your darkest business day and how did you overcome it?
Ben Towers:                       I've had days where I've lost clients or campaigns have come to an end. With our work it is like a 4 month campaign and then you're done. We're not an agency who do social, we don't just "do Facebook" is the term I use. I get the darker days when they come to an end because I never like to see campaigns end. At the end of the day when a company uses us for a campaign then does it internally for a bit instead of using us again, that is quite disheartening.
Steve Brooks:                    What was your proudest moment?
Ben Towers:                       My proudest moment was being named by the Times magazine at the top of their Superteen Power List. There are people all over the world on that list. For me it was a massive motivational boost because having that sort of thing behind you reflects that what you're doing is making trends and it's making a difference. I actually missed the article when it came out. A friend said have you seen where you are? Have you seen you're in this newspaper? I said "No, what is it?" He sent me a picture and I'm like "Wow that is different". So I still remember that day today and it's definitely one of my highest moments.
Steve Brooks:                    Can you share a tip for new CEO's?
Ben Towers:                       I'd say surround yourself with people who support your vision but not yes people. It's easy to get a bunch of Churchill dogs who are gonna sit there and nod their head at everything.You need people who will say no or criticise you and have arguments but in the right way. They'll do it in a directors meeting but they're not gonna bring you down anywhere else. Have people around you who share your visions but have different ideas of how you can get there.
Don't be afraid to open up to your weaknesses. It is quite easy to think that because you've got the position you need to have everything under your bonnet, that you need to know everything. By being open and going "actually I'm not experienced on that and I need guidance" you're actually well respected. Lots of CEO's don't do that because of the pride they get as part of the role.
Steve Brooks:                    What's your latest business what you've read or where do you get your business information from?
Ben Towers:                       I get a lot of it from speaking at events, I listen to the other speakers. I listen to a lot of Tedx talks, because I get bored reading business books. I've never read a business book from front to cover.
For me, I just want to go out and do it, When you read it and they say oh you can do this or you can do that, by the time you've read it, you think I could've done that. But Tedx talks are quite nice you can watch on the train or in the car. It's just bang done, next thing. For me that's my way of learning.
Steve Brooks:                    In terms of your industry, do you have anything on the radar, in terms of future technology?
Ben Towers:                       We're very much looking at VR. Our problem is we can only do as much as the social networks allow us to do. The other problem with VR at the moment is customers have to have a headset. Now that works for some people, but it doesn't work for a lot of people. So there's still that access barrier to overcome. We're doing an increasing amount of 360 video as well.
There are some new technologies that are interesting. Snapchat has launched a pair of glasses you can wear that take Snapchat's pictures or videos. They're expensive and they've sold out but it's that sort of technology we're keeping an eye on. It's going to change social as well because people value social media content which is raw and organic. If you're going to put up a pearly white picture from a professional photographer that's been edited it does okay. It's never as good as a quick snap on somebody's phone, because people like that raw content. That's obviously something to be looked upon. That's where Snapchat and these glasses obviously are big because they all produce raw content.
Live video is another one we're looking at and it's used increasingly now. Thanks to GoPro you can now literally see people skiing from their ski's. You feel like you're one of their skis. All of the social main networks are pushing that as their next big thing. For that you have to be quite clever about a live video broadcast as well. For example, someone live broadcast this puddle on the high street. It got millions of people watching this puddle. It had the reflection of people walking past and there was a dog who licked a bit of water. There is nothing interesting but people watched it for about half an hour and they wonder what's going to happen.
It's just a puddle on the high street.
We're then having to think of ways to market brands like that. Create video that people want to watch but don't necessarily get told they are watching a branded video.
Steve Brooks:                    Which accounting software you actually use?
Ben Towers:                       Quickbooks. We also use Expensify for expenses and Satago for payment chasing. So if someone doesn't pay they chase it up for you. That works well for us because of some of the larger brands we work with. They have payment terms of 120 days in some cases. Through Satago we can literally finance the invoice the next day. Although we make a bit of a loss, my cash flow is a lot better especially when they're half a million pound campaigns.
We also use GoCardless, which iits a payment gateway. We've used that to help get round some of the payment issues with larger companies as well. What we managed to do is we said to them have you got an employee staff card? And they've gone yeah I've got a debit card with the company, We've said "right I'll put that on GoCardless. Instead of you having to send that off to an invoicing team to do a bank transfer and take 120 or whatever days." If we do a GoCardless payment it will come in first of the month, bang on.
Steve Brooks:                    What's the worst and best decision you've made as a CEO?
Ben Towers:                       Best decision I'd say is doing a lot more speaking at events. We get a lot of clients by me talking at conferences. When I started doing it people said don't do that you're going to get side tracked. I've angled it in a way that when I come to an event I come to share my knowledge but I also come to say who we are and share the company vision.
The worst thing happened in the early days, my first employee. She was self-employed and I took her on as full time staff. I'd never met her because she was working from home. She was building websites and then I found out she was doing other clients work during the time I was paying her. Because I was a young boy at school I didn't have a clue what she was doing. Even today it was a decision I really regret because of all that money I spent on her. I had to get rid of her quite quickly but for me it was quite an eye opener. People don't share your vision as they don't own the company, they are employed. I learnt from my mistakes there.
Steve Brooks:                    What are the key challenges faced by your industry at the moment.
Ben Towers:                       The social networks are always changing and they're very much copying each other's features now. With Snapchat their USP was stories and being able to put live videos within your story. But now Instagram can do that and Facebook messenger can do that. It's making it increasingly harder to make a campaign which can make enough buzz on the right platform. The platforms are competing to become the one platform.
The other thing I think is quite big is that the industry is changing every day especially social, it's moving every single day. Schools aren't keeping up with that and so when we go to employ someone to do social media marketing I don't even look if you've got a social media degree anymore. The problem for social media degrees is they're so orientated around how social networks used to be or how they were three years ago. I'd much rather look at somebody whose younger, who's grown up with social media and knows how to use it. They maybe don't know it from a commercial point of view just from a view of "I know how to do a tweet, I know how to do an Instagram post and get my friends to like it." And then I'll say right now apply that knowledge to this brand. And then we can nurture the commercial side. It's harder to teach somebody how to do social networking but it's easier to teach the commercial side.
Steve Brooks:                    What keeps you up at night?
Ben Towers:                       I think it's just excitement, I've always got things going through my mind. So I've always got ideas about how to grow the company and I think I know we could do this we could do that.
Steve Brooks:                    How do you prioritise your day?
Ben Towers:                       I use a Trello, which is a project management software. I've got three columns on it, I've got basketball, tennis ball and table tennis ball. The idea of that is if I don't complete my basketball jobs at the end of the day it's going hurt if it hits me. Tennis balls are a bit sore but it's not the end of the world. Table tennis balls are fine, they're longer term things to look at. So I prioritise into those three sections. I then know this is what I got to do and I make sure I get those done. I've learnt I need to also allow time for people to come and ask questions. You can't put it in your calendar, it just happens. So I've got to then be mindful that will happen.
Steve Brooks:                    What's the one questions you'd like to ask another CEO?
Ben Towers:                       What has helped them the most with growth, a CEO in the media industry in regards somebody like that. What has been their biggest thing they've used or learnt whilst growing.
Steve Brooks:                    Can you answer that question yourself so far?
Ben Towers:                       I've learnt to surround myself with good people.