Unit4 has announced that Christie's Education has selected Unit4 student management to manage its campus life. Christie's Education is one of the growing number of universities that now has campuses in more than one country. It therefore selected Unit4 Student management in the Microsoft Azure Cloud rather than an on-premises solution.
Multinational education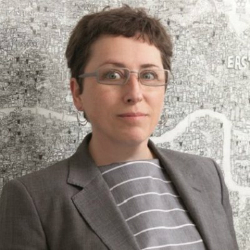 Christie's offers education programs in New York, London and Hong Kong. At present, its Masters programmes are only offered in the first two. The Unit4 solution will provide a single platform for students helping them through their journey from admission to graduation and beyond.
Jane Hay, International Managing Director of Christie's Education commented: "As a specialist higher education provider in the UK and the US, our priority and focus is delivering an exceptional learning experience for students across all aspects of their journey. Unit4 Student Management will enable us to provide even better services to our students, while at the same time allowing us to move faster and with greater flexibility."
While Hong Kong is not mentioned in the press release, Christie's Education may expand the Unit4 solution into Asia and elsewhere. Hay infers this adding: "The configurability of the system means we will easily be able to accommodate the reporting requirements of each region, and as a result we can quickly deploy our services internationally."
Christies also offers more limited education programs in Dubai and Zurich. If Christie's Education does extend the solution to Dubai they could be a useful advocate for the region.
Students reap the benefits
Christie's Education will expect the Student Management application to help Students through their academic life. Most of the Unit4 features are available from a mobile device. This allows the modern student to engage more effectively with the administrative processes. Unit4 believes this increases the chances of graduation. Many academic programmes suffer from drop outs and minimising this helps ensure that the more students complete the course. This also helps with the establishments reputation and grows its Alumni network faster.
In delivering the solution from the cloud it doesn't matter where students are located. Some of the Christie's Education offerings include international visits. The MA Arts of China for example, includes a visit to Hong Kong. With the global reach of Azure students can access the system no matter where they are. In the future Christie's will find it easier to offer students the ability to spend time in different locations to complete a course. Perhaps offering this as a differentiator to other education establishments.
Conclusion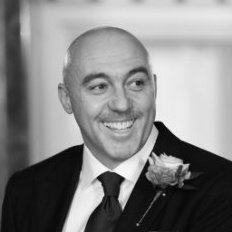 This business win sees Unit4 extend its strong presence in the UK and Ireland education market. It already has more than 200 customers there, with a smaller presence in the US. It also demonstrates its capability as an international platform, a growing requirement in education.
Derren Nisbet, Managing Director of Unit4 UK. Commented: "We are very happy to be working with Christie's Education. It will have the very best technology to complement the superb educational experience it already provides to students and is also ideally placed to expand its services internationally."