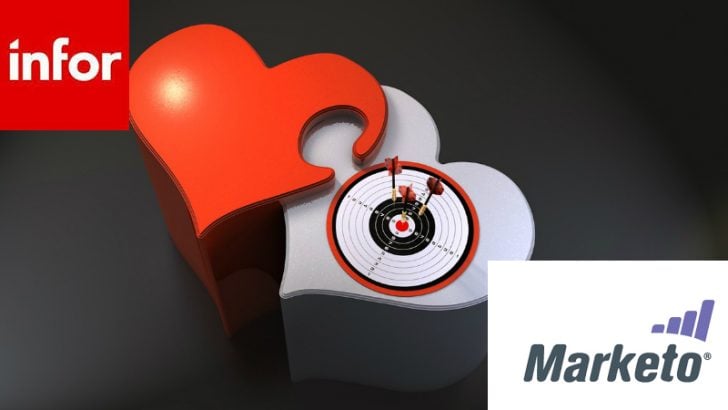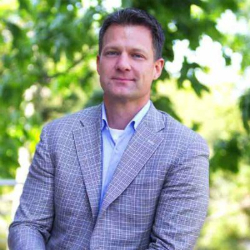 Marketo and Infor have announced a global strategic partnership. The press release states that the Infor Customer Experience Suite (formerly SalesLogix) and the Marketo Engagement Platform will be integrated. The combined solution will provide marketers with a complete view of customer journeys.
Steve Lucas, Chief Executive Officer, Marketo commented: "The explosion of digital technologies and touchpoints has made it challenging for enterprises to deliver the experiences that customers demand today. Marketers are looking for solutions that enable a seamless and meaningful experience across devices and channels. Our partnership with Infor, a global leader in customer experience, provides market-leading engagement technologies that enable brands to create personalized and authentic experiences at scale for their customers. The partnership also broadens distribution of engagement technologies to meet the increasing global market need."
What will this partnership mean?
This is the first major partnership announced by Marketo since Vista Equity Partners purchased the company in August 2016. It is a move that looks to counter the expansion of solutions such as Salesforce CRM, who bought ExactTarget in 2013 and Oracle CRM, who bought Eloqua in 2012. To counter those broader solutions Marketo felt it needed a partner to bring it to a wider audience.
The key to this partnership is the level of integration customers will experience. While both solutions have API's there will be some concerns about data privacy that need addressing. Marketo is hosted on Equinix data centres and Infor uses AWS hosting. There is little information yet about what customers can expect. There is already some integration between the two companies from Riva who has launched its own integration tool between the two solutions. However, in its announcement it mentions Saleslogix rather than Infor Customer Experience Suite.
The partnership is also likely to see cross selling across customer bases. Infor will benefit from Marketo's relationships with CMO as it looks to increase sales of its CRM solution. Infor will also provide Marketo a means to reach into a number of target verticals, especially manufacturing and healthcare where Infor is strong.
Digitalisation not just Marketing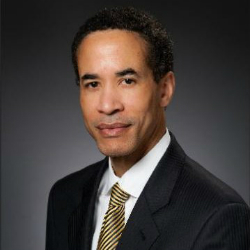 Infor's recent strategy has not just been about delivering ERP solutions. They are looking to evolve companies into digital organisations. Recent sales to Triumph Motorcycles, Crate & Barrel, and Travis Perkins have seen an emphasis on business digitalisation. Marketo adds another component to that strategy.
Charles Phillips, CEO of Infor commented: "Engaging with target buyers today means doing so on their terms. Gone are the days of 'spray and pray' marketing. The Infor + Marketo solution aligns with our overall digital transformation strategy providing customers speed to transform while adding value to relationships at the right time, through the right channels – better than anything else available."
Conclusion
The first big question is what, how and when the integrated solution will become available? The level of integration and whether the solutions work well together to deliver the advantages promised for customers is not yet known. Customers already using both solutions will watch with interest and hope that the integration improves what they already have.
The second is whether if this relationship is successful will Infor look to merge or acquire Marketo? Vista Equity paid US$1.79bn for market last year and would want an increase on that figure. This is probably too large a company for Infor to swallow. However, if the partnership works this it might be something that Infor and its investors consider. Phillips has previously stated that Infor will look for targeted acquisitions to support vertical markets. There was no inference that an acquisition of this scale is being considered.
With Inforum 2017 only four months away it will be interesting to see what is revealed before then. Will the integration work between Infor and Marketo be complete? This announcement is a bit light on technical detail and neither company has more information on their site that we could find. This could be just an exercise in joint marketing or it could signal the emergence of a significant player in the market to challenge Oracle, Salesforce, Microsoft, IBM, SAP and Adobe.