Infor has announced its third quarter results producing solid growth despite a couple of setbacks during the quarter. Revenue was up 6.2% year on year to $719 million (pro Forma) with a steady growth in SaaS subscription revenues. There were some interesting updates from Charles Phillips, CEO, Infor as he covered a range of topics during the quarterly call.
Infor hurdles the blips
This was a solid quarter of growth marred only by two things outside of Infor's control. The Asia figures were impacted by both currency exchange rates and the seasonal dip in GT Nexus revenues. In the US SaaS revenues were negatively affected by the loss of Golfsmith as a customer. Golfsmith filed for bankruptcy in September 2016 and was sold at auction to Dick's Sporting Goods for $70 million the following month. Companies will always suffer a certain amount of churn and this was outside Infor's control.
Infor's SaaS revenues were over 55% of total license revenue in the quarter. In total licence revenues  grew 11.% year on year to $184.6M. Subscription revenues increased more than 30% and perpetual license revenues fell by just 4.9%. Interestingly as Infor converts perpetual license customers to cloud-based solutions the revenue increases by a ratio of 2:1 for each customer according to Infor. As they convert more companies to SaaS subscriptions Infor's performance will therefore continue to improve. They are bringing in eight figure deals and it will be interesting to see whether their traditional competitors start to acknowledge them as a threat during their own investment calls.
Strong growth in verticals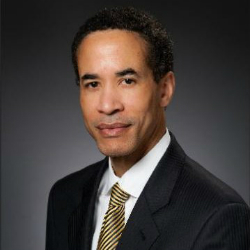 Phillips also spoke about strong growth across several verticals. Phillips commented that while manufacturing was slower to adopt cloud the growth of Infor SaaS revenues from the manufacturing sector grew by 60%. In Aerospace and Defence Infor won a perpetual license transaction with Elbit, the largest Israeli aerospace and defence manufacturer. Phillips was keen to re-iterate their strength in this market with Boeing, L3 and BAE systems all customers. He may have made this comment in response to the threat from Ramco who have had several aerospace wins and IFS who have acquired MXI.
Infor also signed an 8 figure deal with Hertz, the rental car company. They will help them transform their asset management and reservations to help compete against disruptors in the industry such as Uber and Lyft. Other verticals include wholesale distribution and hospitality where recent general availability of cloud solutions should help growth. Phillips implied that discussions are ongoing with some major hotel chains and there might be announcements later in the year.
Infor has started to build relationships with major system integrators which will assist with its growth. Accenture have already partnered with them in the public sector. They are working with Infor in asset management deployments such as MTA, Long Island railroad and Metro North.
Is Trump good for Infor?
As companies digest the impact of Donald Trump's election to President, Phillips cautiously welcomed one of the new Presidents plans. CNN recently reported that President Trump announced: "I will be asking the Congress to approve legislation that produces a $1 trillion investment in the infrastructure of the United States."
Phillips response to this latest announcement was: "If infrastructure spending accelerates it will be a major beneficiary for Infor, since we have the leading asset management platform in the industry."
Infor has also announced that MTA are currently rolling out its EAM solution. Other transit companies will watch the KPI's being delivered and could turn to Infor, especially if they need to invest further.
Migration to cloud nearly complete
Infor has tried to migrate its customers to cloud for a while using the UpgradeX service. However, before it can do that it needs to migrate all its ERP products to the cloud. They also need to migrate single tenant instances into multi-tenant solutions. That work is nearly complete but customers will take longer to migrate, probably rolling into 2018. The advantage for Infor is that multi-tenant is more profitable than single tenant deployments.
Infor has nearly completed the move of its core products to the cloud with only one remaining. Phillips commented: "The last big one is M3 which is working in the labs right now. We are beta with one customer on the multi-tenant, which should be done by the end of the fiscal year."
This is a major thing with Infor's large enterprise customers, such as Boeing, having a suitable solution that they can migrate to in the cloud if they wish to. It will be interesting to see who the beta customer is.
…and the big bombshell – Amazon
Phillips also announced a deepening of the relationship with Amazon. Amazon has selected Infor GT Nexus to help with transportation management in the future. The terms of this agreement were not detailed but this article provides more information.
Conclusion
A solid quarter for Infor with some very interesting customer wins. Once M3 is migrated expect some equally major announcements in the second half of this year. With the Koch investment also coming through soon Infor plan to expand marketing spend as well continuing to make acquisitions.
Phillips indicated that they may make targeted acquisitions to expand the features or existing vertical solutions. This is an intelligent tactic that saw them acquire companies such as GT Nexus, Starmount and Predictix in the last few years.