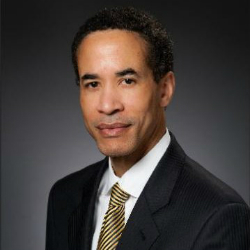 Charles Phillips revealed that Amazon has selected Infor GT Nexus to assist its growth as a logistics business. Phillips commented "Amazon selected GT Nexus for transport management as they build out their fulfilment business this is a strategic partnership since amazon will have a major influence on the fulfilment and logistics of consumer and business products."
Amazon expanding across the supply chain
Amazon has built its business using smart technology solutions to automate processes. It's modern warehouses use robots and while the headlines about delivering packages has focused on drones they have built up an extensive courier business.
According to TameBay by March 2016 Amazon UK employees were delivering nearly 80% of their deliveries. Amazon logistics now operates in the UK, Germany and has recently launched in Italy. In the US, most of the new employee posts that Amazon has announced will be in their logistics industry.  It has added 26 new distribution centres in the US during 2017 alone and is looking to recruit 100,000 employees over the coming months.
They are also looking to build out the other end of their supply chain by building up their fleets of aircraft and trucks. This could disrupt the logistics industry in the same way Amazon disrupted books and other business. Amazon has now built a logistics company that with automation and modern IT systems. Robert W. Baird analyst Colin Sebastian commented: "A successful move into and execution of Global Supply Chain by Amazon could create an entirely new $400 billion business for the world's largest e-commerce site."
They are not the only ones on this path. Alibaba are also building up a huge logistics operation in China. They are investing $16 billion into its supply chain: "building 1,800 distribution centers and 97,000 delivery stations in more than 600 cities across 31 Chinese provinces" according to Forbes.
The power of two big giants, Amazon and Alibaba has other impacts on the distribution business. Taking their shipping away from the logistics providers is a huge blow to the industry worldwide. There is already significant consolidation in the industry and this may accelerate that.
What is Amazon doing with Infor?
While the full details of what is going on has not been announced there are so clues elsewhere. A report by Management study guide about Amazon's supply chain management packages delivered three recommendations in 2009 gave three recommendations to Amazon. The first was to build out its own logistics company.  It is doing this now.
The second was to integrate its supply chain information across its partners and suppliers.  Selecting GT Nexus as its supply chain and ecommerce platform is one way to do this. The third was to unify its IT systems for its supply chain.  It seems that it has selected Infor to help them do this, though not entirely as it also chose Workday to run its HCM.
Phillips added: "We have just finished, about to finish building a next generation transportation management system. We have a whole fulfilment network, ecommerce network in GT Nexus. We competed with some fairly large companies there and they selected us and we are excited that they have selected us as a platform. We are going to invest with them and build out that logistics business."
The selection of Infor was no doubt assisted by its technology sitting within the AWS data centers. This is therefore a symbiotic partnership. While the bidding process was almost certainly competitive Infor would have had an advantage because of that. Also Infor likes to work with customers in developing its software for each vertical. For example, Whole Foods Market are partnering with Infor to build out their retail proposition.
Phillips hesitation to confirm the completion of the transportation management solution might be because Amazon are helping them complete the development. This allows Amazon to ensure that some of their own requirements are included in the final product. When this finally becomes generally available it will be very interesting to see what functionality is included that can be tied back to Amazon.
The role of GT Nexus?
Infor GT Nexus is also critical to this new relationship with Amazon. Its could be the glue that holds Amazon, its partners and suppliers together in the future. The GT Nexus platform would provide Amazon with a single network connecting its suppliers and partners across the globe. It would give it visibility of its whole supply chain, identifying where goods are and allowing it to save on inventory costs even further.
Conclusion
Amazon is not be a small customer for Infor. Although it may take a few months for that revenue to appear, it is a significant win for the company. GT Nexus will also receive a massive fillip if it has indeed brought Amazon into its supply chain network. This is not just about the size of Amazon but because it will increase its reach significantly into supply chains across the US and Europe where Amazon is strongest. This will also be very good news for Infor as its brand will be promoted to a huge number of companies that are still not aware of it.
Infor may have missed out on the HCM solution with Workday winning that battle at Amazon. It will be interesting to hear whether Charles Phillips and Aneel Bhusri have a conversation about a strategic partnership. They may be competitors in several sectors but together they could provide an interesting combination. Especially with Infor almost ready to announce that their large enterprise ERP solution, M3, is available on the cloud.
Some of the above is speculation about which solutions Amazon are purchasing from Infor. However once the full information becomes available from Infor we will provide an update.