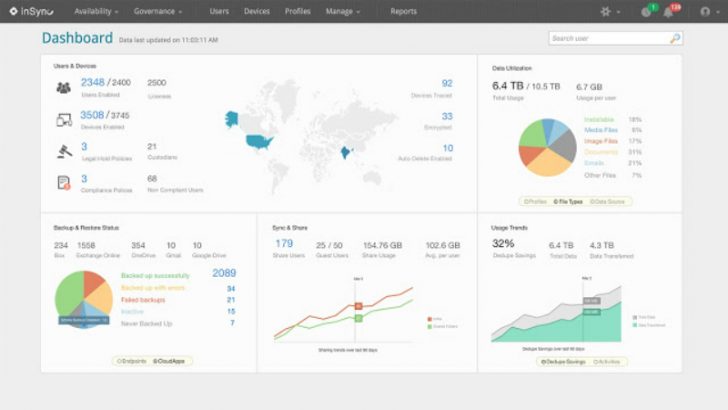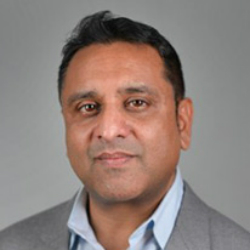 Druva has announced that Druva InSync is now available on the Google G-Suite marketplace. For companies using Google apps this adds a level of data governance and protection that was not available before. Sanjay Katyal, VP Business Development at Druva commented: "We are thrilled to deepen our integration with Google and provide added functionality and ease-of-use to enterprises seeking a cloud-first approach to information management. Together, we are enhancing visibility into data management, while mitigating data risks and the resources required to do so."
As of writing this article InSync does not appear on the G-Suite Marketplace, however it can be found on the Google Apps marketplace. We have contacted Druva for clarification
G-Suite integration
Using a single "pane of glass" dashboard Insync allows organisations to monitor and protect their data. It searches across data stores and summarises information relating to what types of files are stored and what data is stored within them.  This enables adminstrators to quickly identify risks relating to data that falls under different regulations such as HIPAA, GLBA, PCI DSS and FCRA.
It also helps with ediscovery, allowing users to entire search criteria to rapidly find relevant information. For companies using Gmail and Google Drive this reduces the time that ediscovery exercises take significantly.  This reduces the costs of carrying out those tasks and more importantly frees up time for administrators to perform more strategic tasks.
Conclusion
This is a sensible move by Druva extending its relationship with Google. The location of the app is still a question. However, companies using G-Suite will no doubt welcome the addition to the marketplace. G-Suite apps such as Gmail and Google docs are still used by a minority of companies. The addition of Druva InSync delivers an enterprise tool that might help Google re-invigorate their products in the enterprise space.  For Druva this adds to the integration it already has with Office365. It will be interesting to see what it focuses on next.