ThinkHR has announced the general availability of ThinkHR Risk and Safety Resources. It forms part of the Workplace Pro platform.
Reducing risk and improving Safety
ThinkHR expects this platform to help clients reduce or mitigate risk in their businesses and improve their safety records. This has a secondary factor of often reducing costs. A UC Davis researcher estimated that the annual cost of occupational injuries and illnesses costs industry $250bn. This may be the tip of the iceberg as well with indirect costs such as training replacements increasing this further.
There are three aspects to the product, guidance, employee training and tools & templates. ThinkHR currently operates in the US only, operating from Pleasanton, CA.
Guidance
The aspect that ThinkHR detail first is the ability for customers to obtain guidance on a wide variety of matters. The examples they give include cybersecurity and worker compensation. What level of cybersecurity advice is proffered in not detailed. It seems unlikely that this will be around technical issues, but rather about standard procedures for employees to follow.
This advice is aimed at HR professionals about what policies and procedures relate to them. That ThinkHR offer the guidance does not mean that this is the first thing that HR professionals should use. Instead they should look to better educate themselves and employees. They should also create policies and procedures such that the guidance is rarely required.
Employee training
Training on the platform comes as a range of around 150 training videos. These are aimed at both HR professionals and employees. For HR professionals these cover topics such as workers' comp, OSHA (Occupational Safety and Health Administration), return-to-work requirements, record keeping and employee notifications.
There is no indication that these videos include tests subsequent to the course to ensure understanding which is a possible omission. Without tracking learning, companies cannot always ensure that the lessons imparted sink in. Employee training courses include topics such as cybersecurity, active shooter preparedness, and OSHA requirements.
Tools and templates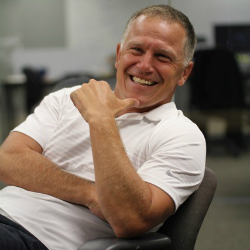 This is where the Risk and Services Resources deliver the ability for companies to really make a difference to their bottom line. ThinkHR founder and CEO, Pete Yozzo commented: "We believe that good HR is good risk mitigation. When a company adopts HR best practices and has well-crafted policies in place, employees are safer and happier, costs go down, and the organization becomes focused on achieving goals, not triaging problems."
There are skeleton policies to create a comprehensive Health and Safety program along with injury and illness prevention plans. This is backed up by an employee handbook that has guidance relevant for 50 states ensuring that policies are compliant with state laws. Other tools include hazard and risk assessment templates as well as job description builders. Using the wide variety of tools and templates, companies can not just build but also implement extensive Health and Safety programs to reduce exposure.
Conclusion
Health and Safety is often low down on the priority of boards until that first incident happens. Alethea Leandro-Farr, Safety and Loss Control Manager at ThinkHR partner James G Parker Insurance Associates commented: "I'm responsible for monitoring workers' comp claims. It's really obvious to me that when there are a bunch of claims, there's a labor relations issue or supervisors haven't been trained correctly—which both point to bad HR practices. HR and safety work together—safety is part of HR."
This platform helps to address the issue by providing the tools for companies to kick start their Health and Safety program. In time this will help change the culture in a company so that it is more safety conscious. However it needs leadership backing and the will and time to implement. Once companies have policies and procedures in place the reliance on Risk and Services resources is not over.
ThinkHR will no doubt update the resources in line with legislation. How regularly updates will happen is not mentioned by ThinkHR. Also as incidents occur or anomalies in procedures are highlighted, HR professionals can still turn to the guidance advisors for further information.
The solution is available immediately, though no pricing was disclosed in the press release or on the ThinkHR site.