SAP has announced that announced the addition of several new companies to the SAP SuccessFactors HCM solution in the last quarter. The diversity of locations shows that SAP is leveraging its advantage of presence within these countries over its rivals.
Asia
SAP SuccessFactors was boosted by the addition of Chow Sang Sang, a jewelery retailer with around 8,500 employees and more than 350 retail stores (Source: Financial Times). SuccessFactors will help automate the HR processes across the group, increasing the efficiency of HR managers. They are also looking to roll out learning tools for employees, to reduce the burden on existing staff.
Another Chinese company Do-Fluoride Chemicals, has selected to implement SAP SuccessFactors and SAP S/4HANA. They have nearly 4,500 employees delivering fluorine derived products for the chemical, battery and automotive industries primarily. The strategic direction to use cloud-based technologies to transform the company into a digital business with an industry 4.0 digital factory will see them at the forefront of the fluorine industry.
South America
With more than 11,000 employees in South America, spread across Brazil, Chile and Peru Honda South America has chosen SAP SuccessFactors to standardise its processes. With a huge discrepancy over the number of female/male employees (nearly 1:8) one wonders whether Honda will implement some of the unconscious bias functionality that SAP SuccessFactors are deploying. Their 2016 sustainability report said "the company recognizes diversity, respect and cooperation among individuals in order to increasingly become a corporation with great skills in seeking solutions."
Australasia
Orica is the worlds largest provider of commercial explosives and blasting systems to the mining and other industries. It has a diverse workforce of around 11.500 employees across 100 countries. They previously used the HCM gateway module to integrate their disparate HCM solutions into a single SAP instance. In moving to SAP SuccessFactors they will have a single, real-time source of HCM data. This will provide leadership with a holistic global view. They will also look to standardise processes across the globe which will help deliver business transformation as their industry evolves.
SAP Success Factors strong in Europe
SAP recently announced that Mercedes and Barilla both selected SAP SuccessFactors to drive their HR transformation. The recent announcement added another marquee brand to SuccessFactors portfolio, Valentino. The fashion brand operates in 25 countries and selected SAP SuccessFactors as it looks to leverage the gig economy. With employee churn in retail quite high it is looking to recruit talented employees to meet its increasing demand.
Conclusion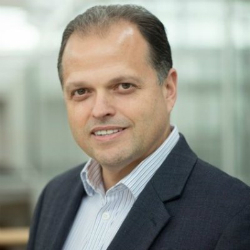 These announcements are for companies that have less than 15,000 employees. This is small compared to the recent Workday announcements about Wal-Mark, BP and Amazon. However SAP is demonstrating that it has strength across the globe. It is leveraging that presence successfully to bring significant multi nationals on board.
There is still a question on how high it can successfully scale though. It needs to deliver a successful implementation of a significant size in the near future.  Several of these announcements are also existing SAP customers. The press release contained no information about whether these are net new customers to SAP or merely upgrades to the cloud solution.
For SAP SuccessFactors they are important wins especially as they become referenceable following implementation. It will be interesting to follow the deployments and see how these companies enhance their HR functions in the future. Mike Ettling, president of SAP SuccessFactors commented: "Today's HR professionals want flexible, innovative cloud-based HCM solutions that can rapidly evolve to meet the dynamic needs of an increasingly international workforce. Companies across geographies are choosing SAP SuccessFactors solutions to support successful HR transformation journeys. With the goal of building all-in workforces around the world, we deliver innovative solutions that make people feel knowledgeable, enabled and rewarded."