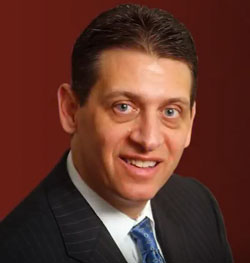 Insurance company Chubb has signed a multi-year services agreement with IBM. That agreement will see IBM deliver cloud services, storage and cybersecurity protection for Chubb.
According to Philip Guido, General Manager, IBM Global Technology Services, North America: "This agreement demonstrates how global organizations are utilizing hybrid cloud environments to quickly integrate business-critical data and applications to achieve their business objectives. Today, companies are looking for technology partners that understand the dynamics of their respective businesses and help them deliver innovations and business outcomes that have a positive impact on their business performance."
What is IBM providing to Chubb?
There is little in the way of real detail on this deal such as value or products involved. This deal is related to last January's purchase of the Chubb Corporation by ACE Limited. The two companies have taken a year to assess their combined IT infrastructures and are now consolidating them.
As part of that consolidation they are looking at IBM Cloud on z Systems mainframe. This is a managed service provided by IBM. The z Systems mainframes are held inside IBM's own secure data centres. Chubb is also taking advantage of cloud storage as part of its long-term archival of critical data.
All future development will be done using test and development environments provided by IBM. It is not clear if this is just test and dev on z Systems or if it also includes other platforms. It is likely that Chubb will use IBM Bluemix as it provides a single IDE for developers who can then deploy to any platform they choose.
There are other reasons to believe that Chubb will use Bluemix. In the press release it talks about: "…adopting a more agile environment securely designed to further enhance the user experience, deploy services to its customers faster, increase speed to market, and achieve greater overall cost efficiency." This could see Chubb could deploy their existing APIs onto Bluemix.
Two years ago IBM did a deal with ANZ Bank. This has seen them use Bluemix to deliver API access to internal and external developers. Chubb could use Bluemix to allow third-party developers to build mobile apps using their data. This will accelerate new applications to their business units and customers. It also takes pressure off of their internal developers.
Conclusion
This is an interesting deal. Consolidation is always difficult when you have two very large companies involved. By choosing IBM Cloud Managed Services for z Systems, Chubb get consolidation and a relatively easy migration of their existing workloads to the cloud. They also gain a standard development platform that will address all their user devices. This announcement will also help Chubb keep control of its IT costs as it continues to grow.