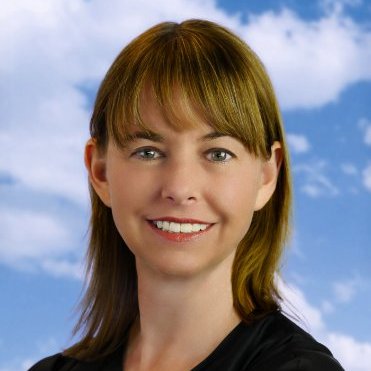 NetSuite has announced in a blog by Kimberly Odom, Director of WW Customer Marketing, Oracle NetSuite that Quicken has selected and implemented NetSuite Oneworld.
Challenge of demerger
On 31st March 31st Quicken officially became independent of Intuit. It sold the business unit to HIG private equity. Since then the company has had to separate its infrastructure and look to the future as an independent company.
The challenge for Gary Hornbeek was that he had only a few months to implement an ERP solution that was completely independent of Intuit and would support their hoped for growth in the future. In 2014 Quicken had revenues of $96 million, this dropped to $51 million in 2015 which was part of the reason for that fall. Hornbeek therefore needed a robust solution for a company with significant revenues that would be flexible to support new business models in the future.
Hornbeek described NetSuite as: "It's not too complex, it's not too simple. It's flexible and powerful, but still easy to use. It's just right."
Quicken are not the only demerged company to select NetSuite. When American Express Global Business Travel split from their former parent company they also chose a NetSuite product.
The clock was ticking
The separation agreement with Intuit meant that Quicken had six months to move off its on-premises legacy accounting solution. NetSuite offered a rapid implementation plan with the functionality they needed and it was scalable. As NetSuite OneWorld is completely cloud-based it meant that employees in Menlo Park, CA, Tucson, AZ, and Bangalore, India could access the same data easily.
The project was completed and went live on the 1st October 2016. The transition between the two was seamless with the advantages of the new solution apparent to the users. Revenue recognition and financial consolidation was no longer the headache that it had been. Integration with third party software such as Bill.com meant that financial information is available in real-time. This makes it easier to make recommendations to the business.
Hornbeek added "We've been very happy. It saves us time, and because of the power of the system, we're able to operate with a much smaller team than we might otherwise be able to."
Quicken looks to the future
Quicken will start deploying the dashboards and reporting features available in NetSuite. This will deliver business insights far quicker to the leadership team then they had been able to do before. With real time data available decisions can be made faster and Quicken will develop a flexibility that a company of its size should have.
Quicken announced its 2017 product shortly after going live on NetSuite. While it still delivers the on-premises personal  finance solution for Macs and PC's it has always done, it now has a stronger mobile app too. This is a first step towards deploying its solutions into the cloud. Quicken Cloud acts as the intermediary of data between the mobile app and the on-premises installation.
At the time of the announcement Eric Dunn, chief executive officer of Quicken commented: "Our number one priority is our customers, and building products to help them reach their financial goals. "Our 2017 products represent a big step forward in making it easier than ever for users to confidently manage their finances across all of their devices."
In fact companies such as Cloudwalks already offer Quicken hosting in the cloud for $27 per month.  This is a direction that Dunn is looking to take Quicken as well. No doubt part of the new relationship will see some advice on how to re-architect the personal finance software offered. When they do, NetSuite can support the change to a subscription based model and the revenue recognition required by IFRS15.
As Hornbeek concluded: "As our business evolves, we're capable of handling the changes."
Conclusion
This adds another financial software company to NetSuite's customer list. Xero have used NetSuite for several years and has supported them through significant growth. Quicken will hope that they can turn the business around and deliver the growth that HIG are hoping for. They have selected a solution they believe will help them on that journey. Meeting both their foreseen and unforeseen needs.