Sage has announced that it has set aside $1 million to help fund initiatives in non profit organisations across the World. The amount equates to about £800,000 and will be donated in grants between $5,000 and $35,000.
Global not just UK
While the press release states that the fund is available to applicants in the UK, it is actually a global initiative. It is available in any country where the Sage Foundation has a presence. This is effectively where Sage has an office, including Australia, South Africa, UK, USA, France, Spain, Germany, Ireland, Malaysia, Brazil and Canada.
Sage Foundation restrictions
There are, however, some restrictions for applicants. Organisations must work with Young people (under 25), women and girls or military veterans. That list is further narrowed as eligible organisations must address health and wellbeing, education, diversity and inclusion or entrepreneurship.
The applications for the first round must be submitted by April 5 2017. There is second round later this year. The timing for submissions coincides with the start of Sage Summit London when Sage are promising to announce further initiatives. No doubt some of the early recipients will be announced there.
The funds will only be donated for certain types of projects. These include capital costs, core running costs, equipment and specific projects. It is surprising that Sage are accepting requests for the core running costs of non-profits unless these are for entrepreneurial ones that help get them off the ground. Most funds work on the basis of boosting charities to a new level or helping them deliver major capital initiative that they would not normally afford. It will be interesting to see what the final mix is.
So who will get it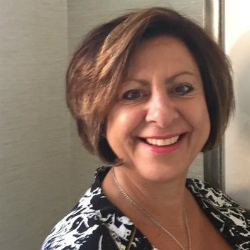 While the criteria is fixed there are some indications about where Sage prefers to donate the money. Smaller organisations for which the sums will make a significant difference are preferred. Those organisations need to have ambitions like a startup, with a path for growth that the money will help achieve.  It feels like this is almost like seed funding for non-profit startups.
Sandra Campopiano, Sage's Chief People Officer commented "From support groups for domestic abuse survivors, through to coding youth clubs or back to work programmes for military veterans; non-profit organisations survive and thrive thanks to the dedication of staff and volunteers. But they also need funding to take action, which is why we have set up Sage Foundation's Enterprise Fund, awarding grants up to $35,000 to support vital local projects.
"I've seen small charities with really exceptional, original ideas on the brink of delivering real change. Too often all that is stopping them is access to funds to make an enterprising solution turn into reality. That's what we are committed to supporting."
Conclusion
Sage Foundation has powered the Sage CSR program since January 2016. It is supported by the 2+2+2 model where Sage donates 2% of employee time each year (5 volunteer days), 2% of free cash flow in grants and 2 donated software licenses to eligible partners. This fund is part of the 2% free cash flow. It shows that Sage is backing its commitment to improving the lives of others in difficult circumstances.
It will be interesting to see how Sage distributes the donations from the fund. In addition whether its employees look to boost that donation by donating time to some of the worthy recipients.