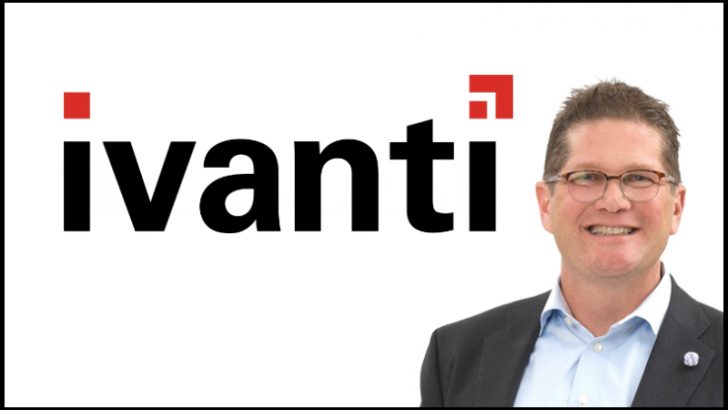 Steve Daly is President and CEO of Ivanti, a leading security software company. Daly has more than 20 years of experience in the software and hardware industries. Ivanti was created following the acquisition of LANDESK by Clearlake and its subsequent merger with HEAT Software. Daly joined LANDESK in 2007 becoming CEO in 2010. He previously worked for Intel and was CEO of the start-up Soronti, subsequently acquired by Avocent.
ET: Who is your inspiration and why?
Steve Daly: "From a historical perspective one of the inspirational figures for me has always been US President Teddy Roosevelt. Part of the reason is he  was kind of a sickly boy growing up. He had a lot of physical challenges that he overcame to become a Roughrider. He was an outdoorsman. He had the kind of grit that overcame a lot of challenges in his life to be successful. I have one of his quotes on my wall:
"The credit belongs to those who are actually in the arena, who strive valiantly; who know the great enthusiasms, the great devotions, and spend themselves in a worthy cause; who at best know the triumph of high achievement; and who, at worst, if they fail, fail while daring greatly, so that their place shall never be with those cold and timid souls who know neither victory nor defeat." – Theodore Roosevelt
"He is one of my inspirational figures."
ET: How would you describe your leadership style?
Steve Daly: "Open communication and very collaborative. From the philosophy perspective, I don't believe that I have all the answers, especially as we begin to scale. We have nearly 2,000 employees now and to believe that I have all the answers would just be an exercise in ego. Our staff meetings are very collaborative. I grew up at Intel, and one of the key tenets at Intel was a concept of constructive confrontation, that we will have debates. It won't be personal, but it can at times be heated as people express their opinions. I believe we get a better answer when we have that kind of collaboration in the room.
"I also recognise that if I hired everybody that looked like me we'd be at risk of not getting to the best answers. So I try to include in that collaborative culture, people with very different backgrounds and very different personalities so that we get a good mix and that we do get confrontation in the room. People think we end up with better outcomes."
ET: What are your personal challenges in the next 12 months?
Steve Daly: "My biggest personal challenge is just how do I maintain a balance in my life. The reality is the job is like air. It will take whatever container I give it. I had great advice from the Chairman of our Board about five or six years ago. He came to me and he said, 'Steve, the most important thing you can do is create space for you to think. That's what your role is as CEO.' For me, the biggest challenge is creating that space where I can think.
"Usually it's not in a meeting. A lot of times the inspiration and the thoughts come when I'm outside of the office. Personally creating that space, creating time for my family, those are the things that I always struggle with."
ET: What was your darkest business day and how did you overcome it?
Steve Daly: "My darkest business day probably was early in my career probably 20 years ago. I got fired from a job. It was nothing performance related but it was something that I felt really was an injustice to me. I went through a period where it consumed me with the anger, the indignity and the frustration. I recognised that at one point that if I stayed focused on that it would drown me.
"I got to a point, with the help of my wife, that I was able look at it and say what do I do with this? It ended up being probably the best thing that happened to me in my career. I wouldn't of ever gone to do a start-up, which ended up getting acquired and eventually through a chain of events landed me back at LANDESK. That was probably the best thing that happened to me, but only because of the way I responded. It was a very dark time for me for the first few months after that event happened."
ET: What was your proudest moment?
Steve Daly: "This acquisition may be one of the proudest moments for me. The fact that we as a team have been able to create a lot of value for those that bet on us when we spun out of Emerson six years ago. We're not disclosing the acquisition price, but it was a great return for our investors. 'Epic' is the way that you refer to the return. Thoma Bravo was very complimentary of the management team, one of the best that they've worked with. Just having created a team that is that strong and then seeing success through the return that we were able to give to our investors, that to me is probably my proudest moment."
ET: What is the latest business book you've read or your favourite book?
Steve Daly: "Right now I am reading Grit by Angela Duckworth which I love. One of the reasons why I look at Teddy Roosevelt as a great inspiration is because of his ability to persevere and triumph over those challenges. It's an awesome book. I think it's a great way to explain what each of us I think intuitively knows."
ET: What's on the radar in terms of future tech for LANDESK in terms of the technology that you bring to the market?
Steve Daly: "For the endpoint one of the challenges is there is so much information available and it's so dynamic. So the reality is that the configuration, what you're running on your laptop or your mobile device changes every day. From my perspective, one of the things that we have to do better as an industry and what LANDESK will lead out in, is that we have to start making sense of that information and that data for our IT customers.
"The idea of Robust analytics that starts to correlate unstructured data in a way that starts providing insight to our customers and helps them to take action rather than just throwing up data on them and saying, 'Here, you figure out what you need to go do next'.
"I don't know if that looks like business intelligence analytics or if it looks like artificial intelligence. We have to solve that problem in a way that IT can consume versus a huge science project that brings it together. I think that's the big frontier for us next."
ET: What's the worst and best decision you've made as a CEO?
Steve Daly: "I had an opportunity to bring in a very high-powered executive onto the team and we were pretty small at this time. I knew the person and worked with them, so I brought them on the team. I did that not thinking through what the rest of the team dynamics would be. The individual wasn't a good match with the rest of the team members so it caused a lot of infighting.
"This person was political. It caused a lot of noise that slowed us down and it hurt the dynamics of the executive team. I won't make that mistake again. Since then I've always involved the team a lot more in the decision to add anybody into the team."
ET: And the best?
Steve Daly: "I learned from that mistake. I recently hired a sales leader and that person has made all the difference in team dynamics as well as within his own organisation, a great leader."
ET: What's the one question you'd like to ask another CEO to answer?
Steve Daly: I think I would probably go back to my biggest challenge. I'd love to get advice on how to create that space. How would they structure their day or their time or their week in order to create space for the strategic part of their job?"
ET: Can you answer that question yourself? 
Steve Daly: Not yet. I've got some ideas that I'm trying, but I would love some advice.
ET: Thank you Steve.