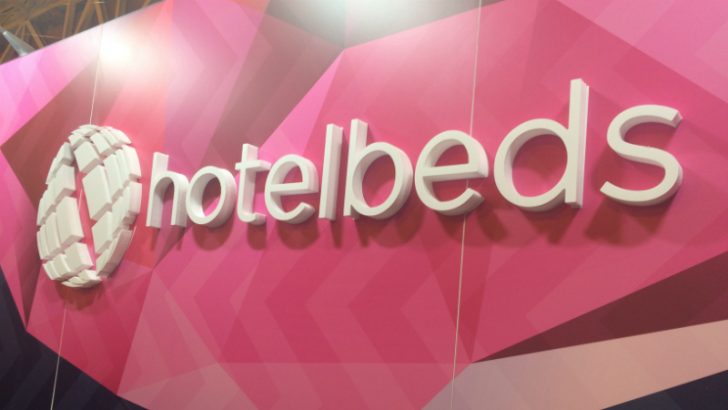 Hotelbeds recently completed the first phase of their Workday implementation. This is part of a major IT plan to move much of the groups data into the cloud. They recently announced that 60% of the groups data had moved to the AWS cloud platform and expect the project to complete the process within three years. Enterprise Times caught up with Elena Pérez Cabello, HR director at Hotelbeds Group late last year to discuss the Workday implementation.
The challenge
With its headquarters in Palma de Mallorca, Spain, Hotelbeds employs over 6000 staff across the globe. They also offer a wide range of services for the tourism industry. Growth is both organic and through acquisition which means they have a number of legacy on-premises applications around the organization.
We asked Perez what life used to be like for HR. She said: "We were using fragmented systems and many of the platforms we used were not fully connected. Before Workday, our main challenge was organising our offices worldwide."
The goal for Hotelbeds is simple according to Perez , commenting: "We intend to transform our talent management operations, moving from legacy technology to a cloud-based system that will empower employees and managers with information to make better decisions wherever they may be, and accessed through any device."
Selection process
While Perez didn't say which systems they looked at, she did acknowledge that they analysed other vendor options. However in asking her why the move to a cloud solution she revealed one of the reasons they selected Workday.
Perez commented: "Basically, we needed to standardise and mature our processes by bringing unity and simplicity to all our HR functions with collaborative solutions. Amongst all the proposals we considered Workforce as the most innovative solution on the market. This tool offers plenty of innovation with two upgrades per year, however Hotelbeds Group has been the first Spanish company to implement Workday, so this has placed us in a strong position to lead the evolution of the tool."
The single code line and the regular updates was clearly one attraction for Hotelbeds. As the first Spanish headquartered company to implement Workday, they also felt this gives them an advantage. Workday only opened their office in Madrid last year. A fact that Chano Fernandez, President of EMEA, Workday is proud of.
This win sees Workday put a major footprint in the Spanish market. Hotelbeds are hoping to leveraging that by having a voice at the table during Workday's early days. It seems likely that they will shape the localisation capabilities not just for Spain but also South America where Workday's next target likely lies.
The project progress
Hotelbeds has set clear goals for this project and having selected Workday they expect the software to deliver. When we spoke to Perez she was optimistic, commenting: "Whilst we have only just started, we feel Workday will help to reduce the level of complexity of our operations and differentiation from country to country bringing everything in to line together."
We asked Perez what the progress of the implementation was. She answered: "We are in the rollout process, having just implemented in our Orlando  MIami office. At this stage we have implemented the Core HR- 90 HR processes. In the second stage we will deploy the recruitment feature and in the third stage the talent, and finally the most innovative section, Advance compensation with compensation packages including annual bonus, objectives and other targets."
It's all about change
This was not an easy journey, Hotelbeds clearly invested the thought and planning that is required.  We asked Perez about the key challenges and lessons learned so far. She commented: "Embarking on a programme such as this is not always easy, and it poses many challenges and some risks. Among others, it's important to highlight the implementation phase due to our complex operations and international organisation. After upheaval initial upfront investment of time and resources, the level of standardisation achieved with Workday should help us to reduce our inefficiencies being completely clear towards our employees with concrete training and communication activities to ensure the success of this change management plan."
As one would expect there is a change program working alongside the implementation. Perez stressed its importance saying: "In an international company like ours it is vital to deal with change management, bringing Workday to managers to become familiar with the usage of the tool. Therefore, we have developed a training and communication plan that includes webinars and face to face sessions for managers."
The benefits
Hotelbeds intention is that by implementing Workday it will free up HR managers to focus on strategic activities and initiatives. The workflow and mobile access that Workday delivers will increase employee engagement. It will also lessen the administration burden that HR managers have. It is the in-memory analytics that Perez sees the greatest benefit from though.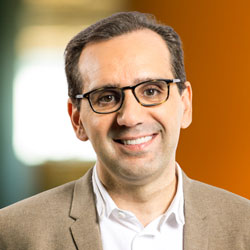 "Analytics is the most powerful feature of Workday and Hotelbeds Group has been able to standardise and simplify core staffing processes and introduce real-time people analytics to drive better talent decisions."
The tourism industry can suffer from a high turnover in staff. In implementing Workday Hotelbeds are hoping that the solution will help them to track and retain high performing staff better. That tracking begins with the recruitment phase.
Chano Fernandez, president, EMEA & APJ, Workday commented: "As the travel industry continues to face massive change and increased demand to deliver more personalised customer experiences, it's crucial for businesses to have a unified, global view of HR information to harness the full potential of their workforce. Industry disruptors, like Hotelbeds, are moving HR to the cloud to empower their people with the data they need to be more effective, deliver better customer service, and further the company's competitive edge in the market."
The future
Perez is hoping to work with Workday on further improving the software and their implementation. Whether they will have much influence in comparison to other companies is unlikely. Perez is confident though. When asked what the future holds she said: "The future is to develop the tool and adapt it to Hotelbeds Group future challenges as a company and its transformation into an even more innovative company."
We asked Perez what advice she would offer others looking to transform their HR. She replied: "Definitely the best advice is to react quickly, implementing an agile change management plan to respond to the new opportunities generated and creating the right environment for change."
Conclusion
This is an important customer for Workday as it continues its spread across Europe. Having a Spanish company deploying the solution in Spain should attract other multinationals. That the project has gone well should further boost its growing reputation in the market. Workday recently announced a massive customer win with Walmart. Expect more such announcements in the coming weeks and months.