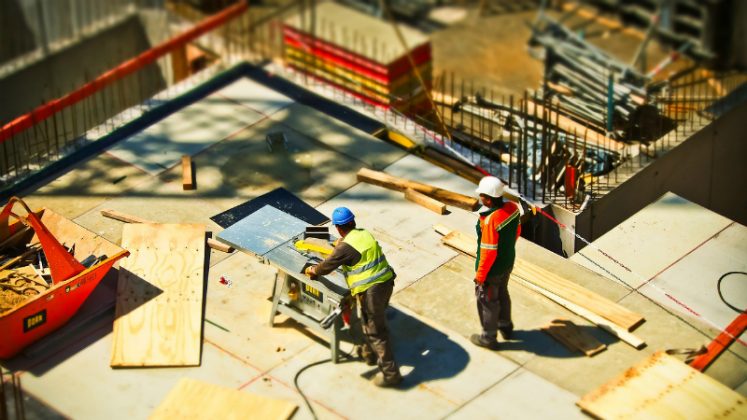 Epicor has announced the its release of BisTrack v5.5 for the US and Canada. The lumber and building materials ERP software delivers pricing analytics along with additional cloud and mobile functionality. Additionally, Epicor has added third party integrations to the product.
Jason Parchomchuk, Manager, BisTrack product management, Epicor Software commented: "The new version of Epicor BisTrack combines our company's deep lumber industry expertise with our rich retail knowledge and commitment to cloud and mobile technologies. We've endeavored to build an LBM business management tool that is simultaneously feature rich and easy-to-use." 
Pricing Analytics
Epicor has added a new pricing planner tool to Epicor BisTrack. According to the press release the new tool analyses multiple data feeds to recommend pricing strategies. These data feeds include pricing information and sales from across existing stores, as well as pricing information from competitors and catalogues. There is no indication as to how competitor data is captured though.
The software is able to carry out what if scenarios. For example; measuring the impact of a price change on a product line. This enables pricing strategies to be fed into the pricing workflow. Multiple updates can be performed on product SKU's with little user input which saves time.
Parchomchuk commented: "Establishing an effective pricing strategy in today's competitive building materials market requires a balanced approach. Dealers obviously want to maximize the profits from each item sold, but, if they get too aggressive, they can price themselves out of business. With our new Pricing Planner tool for BisTrack software, LBM dealers can easily identify the products that are most price sensitive and should be priced competitively, as well as the blind and non-comparable products that can be priced higher. The BisTrack Pricing Planner application gives LBM dealers the information they need to increase gross profit without lowering sales."
Improved Sales efficiency
Epicor has also updated the user experience(UX) for mobile users. It provides an updated UX for users such as sales representatives who access the cloud-based system. It has also been touch optimised so that information they require is faster to obtain.
Business can create personalised dashboards for different job junctions using branding and colour coding to denote roles. For sales teams Epicor has added a Quick Products feature, this displays the most popular products on a sidebar. These products are able to be quickly added to an order. Access to image previews if also available so users can see the relevant product quickly, without having to search through another location.
Customers have a streamlined payment process. They receive an email with a payment link once the order is processed. Payment by credit card updates the BisTrack system.
Improvements help internal staff too
Internally, employees can manage bin locations and correct pricing as they notice discrepancies. This is done either on the goods displayed or in the data held on BisTrack. Interestingly Epicor talk about how purchasing staff can walk the floor and update purchasing orders. This suggests that the system will be tied into stock control and POS system. This allows purchasing staff to identify shortages based on trends.
What the stock check would be useful for is identifying whether there is stock elsewhere in the store or whether there is a theft problem. Especially if there is a mismatch between shelf and stock quantity.
New integrations
Epicor also implemented new partner integrations. Fasterbids and Hyphen Solutions products: SupplyPro and BuildPro allow customers to add orders easily when in front of their clients. These orders flow into Epicor.
Fasterbids offers a mobile bid sales system for custom configurable building materials. It now integrated with Epicor point of sale (POS) and back office functions. The solution allows customers to build up product lists such as doors and windows for a project, displaying the different options to customers. This then integrates back to Epicor allowing the data to flow into the ERP solution.
Using BuildPro LBM customers can create project supply lists that are fed directly into Epicor BisTrack for processing. Customers can create orders whenever they want. Epicor then processes the purchases automatically subject to normal checks.
Conclusion
This is a major update for the LBM industry solution by Epicor. The pricing analytics solution is especially interesting and could make a significant difference in areas where competition is high. The integrations to the other cloud vendors are an interesting addition, though one wonders whether this was Epicor or Fasterbids/Hyphen solutions completing the work.