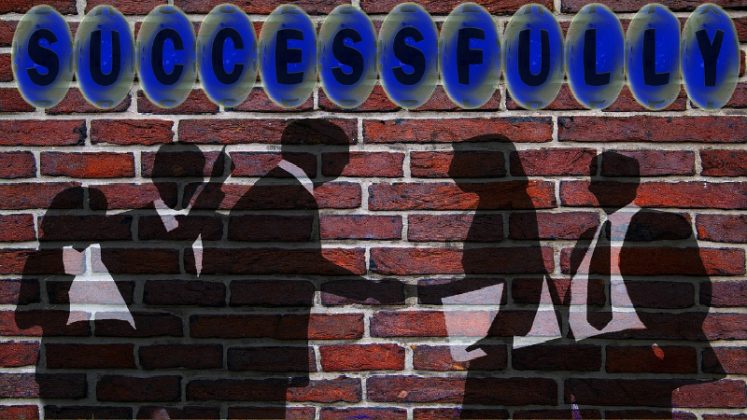 FinancialForce recently announced the successful implementation of its PSA (Professional Service Automation) solution at Cincinnati Bell. Enterprise Times spoke to Sarah Norris, lead business analyst at Cincinnati Bell to find out more about the project. Cincinnati Bell consists of three business units, domestic, business and CBTS. The project saw 1,400 staff at CBTS go live on FinancialForce last year.
What prompted the change
CBTS was formed from two separate business units in 2013. That merger, at least in the minds of many, was still not complete. This project appears to have formed part of the "One Team" vision that Cincinnati Bell has. Norris gave some background on how the professional services team thought. She said: "The companies themselves CBT and CBTS were two separate companies just a few years ago. So this was a final thing to help bring these groups together. That in itself had its inherent risks because they weren't used to being thought of as together. They were both supported by IT they still had independent applications."
Norris described the those applications as: "A nice Home grown application, it was very antiquated and every time we needed a change it needed a code change." This is something that other professional services firms will be familiar with. The solution works but changes are costly and time consuming. It was clearly time for change. Salesforce is already in use across the rest of Cincinnati Bell, this is why FinancialForce was chosen.
A well defined change project
We asked Norris whether they carried out a comprehensive process analysis. They did but they made the sensible decision to limit changes. Norris continued: "We made the very Strategic decision to not change process while we changed system. So we changed the systems and tried to minimise any  process change because we wanted to make sure we have good adoption."
Bearing in mind that 1,400 users were about to change system, Norris confirmed that it was a business change project. So what changed? Norris replied: "It was definitely a business change project. We were able to maximise the ability to report data, data is Queen. As far as workflows those things are coming. The spout of work that is coming our way into this tool is very impressive right now, As managers, middle managers directors levels, senior leadership start seeing what it is capable of, and how we can build in workflow and find more efficiencies to be gained"
It is that feedback Norris believes, that confirms the success of Financial Force PSA in the organisation. The number of requests for change and customisations that are flowing into IT according to Norris indicate that adoption is successful.
Talking to Norris it was clear that this project helped to complete a merger, overcoming the cultural barrier between two organisations that weren't quite working well together. The change was that users were presented not just with a new system, with a different user interface, but also a complete change in branding for many. It was the first time they had used the Salesforce platform.  Norris concluded this herself saying: "Change is hard in itself for lots of people and we made 1400 people go through a change."
So what was the difference
While Norris was not involved in defining the actual KPI's for the project it was clear from talking to her what the two key benefits were. The ability to produce accurate reports about the resources across the whole organisation has clearly animated the management and leadership. The biggest benefit was the time savings introduced by FinancialForce expenses and time cards. As Norris commented: "Time savings were available to every user. When we launched the PSA module we changed the time reporting location for these 1400 users. They no longer had to VPN to our system to complete a time card. They could use their mobile application on their device to get into the PSA and complete their time cards."
In fact 85% of of the 1400 users are using the tool for time cards and expenses. If each employee saves 5 minutes every day using the new system, that's nearly 100 man hours a day saved across the organisation. If that was billable time it is a significant saving. Even if employees updated time sheets in their own time it's a significant increase to morale.
Projects don't just happen
Norris was brought into the IT department te help deliver the project and didn't do it alone. Cincinnati Bell engaged a FinancialForce partner to help with the implementation. They selected NTT DATA, a premier partner of FinancialForce. Their consultants were present for nearly five months and delivered the project under time, by about a week and also under budget. We asked Norris how important they and FinancialForce were to the success. She replied: "They were key and instrumental. They were not a silent partner, because they knew when to speak up and help us. Especially when crazed and busy, especially when we were going through the in final throws of this big implementation. "
Norris would not complement easily. She started at the ground floor at Cincinnati Bell thirteen years ago. She worked her way up the professional service business, as project manager, and then in charge of a team of project managers. Her boss, Kevin Murray, Senior Vice President and Chief Information Officer at Cincinnati Bell is also pleased with the success of the project.  Murray commented in a canned statement: "FinancialForce is helping us make fast decisions, and helping our employees maximize their time. We expect our utilization to increase and are looking forward to exploring how FinancialForce can help us streamline processes further, better serve customers, and grow as a company."
Conclusion
Cincinnati Bell has delivered a significant increase in efficiency and reporting capability using FinancialForce. That they know how to run large projects themselves might have made implementing a PSA solution daunting.  The was project not only executed well, but also delivered on its promises.ncreasing efficiency and helping to strengthen the one team ethic at the company. We asked Norris what she would do differently. She paused before answering, seeking clarification to the question by asking "With money and resources not an object?".
She then continued: "We would have taken the whole ERP suite. It would have been wonderful to be seamless. Those things are coming in stages. In particular we are bringing in the revenue recognition. We will have it in by Q3. We will see additional value having multiple  FinancialForce modules."
Norris couldn't answer whether they would take other modules such as Finance and HRM in the future.  She did infer that as the rest of Cincinnati Bell uses Salesforce Chatter to collaborate, it was also a project that they might look at soon. Success leads to more success, and for FinancialForce this is a powerful advocate for their PSA solution and the Salesforce platform.