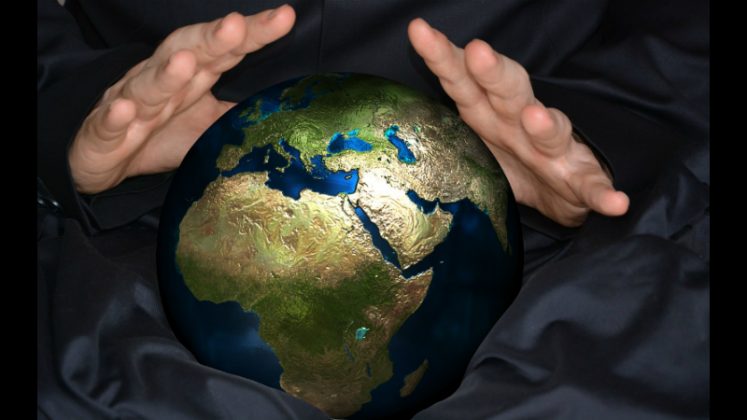 Clearlake Capital Group Ltd  announced last week that it had acquired Landesk from Thoma Bravo. The acquisition will see Landesk merging with HEAT Software to create a larger security company.  John Ferron, a Clearlake Operating Advisor and the current CEO of HEAT, will serve as Executive Chairman of the company's Board of Directors.
The combined organisation is headquartered in Salt Lake City, Utah and will employ more than 1,600 employees across 23 countries. When combined they will have 25,000 customers with over 40,000,000 endpoints. They expect to announce the new name at the end of January after the deal closes. The new organisation will be a force to reckoned with in endpoint management, security and service management.
We spoke to Steve Daly, the current CEO of Landesk and the CEO of the new, as yet unnamed company about the deal.
How did this deal come about?
Daly: "The interesting thing about the history is that at Landesk we had looked at Lumention when it was available on the market. We were in the process of carving Shavlik out of VMWare. We didn't have the bandwidth to get both and we let it pass. Clearlake ended up acquiring them. Then we looked at HEAT, it was a similar situation and it wasn't the right timing for us. So it started about two years ago when we both competing in the market for the same resources.
"About a year and a quarter a go we reached out mutually through our investor to talk Clearlake to start the conversation about how to bring these two together, would they be willing to sell or is there another way to do this. So it has been about a year process, figuring out a way to bring these together."
In a sense this is history repeating itself.  HEAT was created by Clearlake when it acquired Lumension and merged that company with FrontRange
What will happen to the Landesk and HEAT products?
Daly: "In general we will try to bring them together, the ones with a complete market overlap. From a service management perspective the nice thing about HEAT is that they have a very robust and mature cloud property. We will bring our service management products together on that cloud platform."
"With the security products, we have done this in the past when we acquired Shavlik, we will bring those together. We will bring those together. The technology underneath will remain the same, but for the customer, the interface will be common."
"They have a very strong PC lifecycle product which is strong in German speaking countries. We will keep that product for those markets and keep the team in Germany because we find that the German customers like to buy companies that have German presence. "
This seems a sensible approach and customers in the DACH region will be pleased their solution has a future.
What is the market strategy ?
Daly: "The reason why we felt this combination made so much sense was because we are both pursuing a similar strategy. What we think is happening in the industry, is that there is a shift happening when you think about end points and end user environments. You think about datacentres, they are well defined, very secure and don't change a lot. Out at the end points it is changing every day, it's like the wild, wild west when you are trying to secure and manage those end user environments."
"We believe we've got to change the way we think about and managing  and securing those end user environments. Today it is very siloed. We have different tools and teams that are responsible for different parts of endpoint management and security. They have to come together. We have to start thinking about how we deliver a secure digital workplace. Additionally, how do we do it through the lifecycle of the employee? From the time I come on, how do we on-board the equipment and services I need? How do we update them while I am an employee? When I leave, how do we de-provision and make sure there are no security holes left?"
"We are both chasing the same strategy. This brings a lot more resources to bear so that we can deliver an integrated solution to enable you to manage that digital workplace. It also gives us a cloud platform to be able deliver this from going into the future. Those are the two areas where it accelerates us."
There are a lot of unanswered questions here. If products are combined then the sales team will also need combining
What about cost efficiencies?
Daly: "There will be typical G&A overlap. That is where we are looking for most of those synergies."
"As the products come together we see some efficiencies in development. We won't use those as cost synergies. As we bring them together, you just need one team rather than two teams working on it. Then we will use the other team for innovation. So there are some good synergies, not that we are trying to take cost out rather we will get more velocity out of our development."
This will be a relief to the development teams in both companies. There will be other functions, such as sales that are likely at best to have a restructuring. What Daly didn't cover was the after sales side. The decision to rebrand straight away though is a wise one. It means that employees have a new identity straight away. The interesting thing is how Daly creates the culture in the new organisation. The values of the two organisations broadly align. HEAT Software uses the acronym OPTIC for One Team, Passionate, Trustworthy, Innovative, Customer Focused while Landesk lists its values as innovation, accountability, teamwork and trust.
What is your vision for the new company?
Daly: "There is an opportunity to do something with the way that endpoints and end users are managed and secured that is unique in the industry with all of these assets that can be brought to bear."
"We will be the only one that can help IT deliver a secure digital workplace throughout the lifecycle."
What's the one message you want CIO's to hear about this merger?
Daly: "We have to approach managing and securing the endpoint in a different manner. We need a way to start viewing the end user throughout their lifecycle as an employee. That's what we believe we can deliver with this merger."
Conclusion
We believe that it was Daly who masterminded this deal. It sees him manage a new business that will have a big impact in the industry. For Landesk, the key part of the acquisition is the cloud platform that HEAT has. It will be interesting to see how quickly Landesk can leverage this and put their applications on to it. CIO's want to reduce their reliance on on-premises solutions. If the new organisation can leverage the cloud to deliver the digital security that Daly talks about, he will have an attentive audience.
With the negotiations done, the real test will see how quickly Daly can combine the two organisations into a single force. If he succeeds in doing this quickly, growing the company in the same way that he did with Landesk, Clearlake will help fund further acquisitions to expand the platform further.