Oracle has announced that Sur La Table has deployed Oracle Retail Xstore Point-of-Service and selected Oracle Commerce. The announcement comes on the eve of NRF 2017 in New York.
Replacing Legacy solutions at Sur La Table
Oracle were at pains to point out that the Oracle Retail Xstore replaced a legacy solution. However that legacy solution was ATG, a company that Oracle acquired in 2010 for $1 billion. So while the investment by Sur La Table is good news for Oracle it is not a customer win. The news will be a blow to Island Pacific though as they would have hoped their solutions might have replaced the ATG one. In 2013 Sur La Table implemented the Island Pacific SmartRetail browser-based solution. It also deployed the latest releases of Island Pacific Merchandising System (IPMS) & Merchandise Planning solution (IPP).
Sur La Table migrated to Oracle Commerce for a number of reasons.  Speaking to Internet Retailer last year, Gary Shatswell, then vice president of information technology for Sur La Table commented: "We moved away from the [ATG] product for a number of reasons. First it was because of the complexities of reintegrating [the on-premise ATG system] with our new order management system. Also, we had a number of failed implementations with integration partners that left our code base dilapidated, leading to a difficult path to stay up on patch releases."
Cost is also another reason for moving to Oracle. Sur La Table calculated that migrating to the cloud solution was cheaper than remaining with their legacy on-premises one.
Omni-Channel retail
A cloud-based solution makes it easier to resolve the technical challenges of moving to an omni-channel experience. It makes it easier to deliver a converged commerce experience to both in store and online customers. Omni-channel allows Sur La Table to deliver personalised offers to customers and ensure that order fulfilment is streamlined.
Tracy Cioffi, Senior Vice President of Marketing, Sur La Table said: "We are empowering our associates in the stores to improve the customer experience with the Oracle Retail Xstore Point-of-Service solution. We selected Oracle Commerce to deliver a consistent brand experience across channels"
Conclusion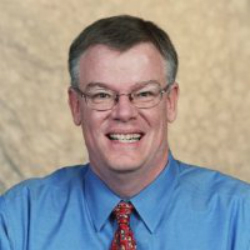 Oracle continues to push its cloud solutions and in retail it seems to be making a mark. Shatswell is impressed by the progress that the new Commerce Cloud has made. Vendors attending  NRF17 may find their stands less busy than previous years if they don't offer a cloud solution. Retailers no longer need to host and look after expensive infrastructure. They are looking to the cloud for their next generation of solutions.
There is growing competition to Oracle in Retail as several other vendors look to enhance their retail product.  These include such names as SAP, JDA, NetSuite and Infor. NetSuite is now owned by Oracle but it spent much of 2016 driving forward its cloud retail solution. Ray Carlin, Senior Vice President and General Manager, Oracle Retail commenting in the press release, said: "Oracle is providing the retail industry's leading, most comprehensive enterprise solutions to retailers of all sizes. We are pleased to partner with Sur La Table will continue to deliver innovation backed by world class technology."