ADP has announced the city of El Paso is to switch to ADP Vantage HCM. The previous solution PeopleSoft, was reliant upon paper processes and a multitude of spreadsheets. This is despite continued re-investment into the software. What the city of El Paso wanted was a fully automated solution that integrated all the main HR functions.
ADP in El Paso
Earlier this year ADP announced that it was launching the ADP HCM Academy at UTEP College of Business Administration in the city. The academy provides students with qualification on the HCM Vantage solution. It would provide the City with already trained employees should they need additional resources.
Why change? – the human factor?
There comes a point where every ERP solution reaches the end of its life. El Paso made the decision to migrate from PeopleSoft for several reasons.
El Paso is the sixth largest city in Texas and is in the top 20% of US economies. In recent years it has reversed the decline of the first part of the century. It is now 14th on Wallethubs fastest growing cities in the US. Growth has seen a rejuvenation of the city and supporting 6,000 employees requires a modern HCM solution.
Nancy Bartlett, El Paso's chief performance officer explained: "We were collecting and tracking information on paper forms and spreadsheets, which made timely and accurate reporting a challenge. If we wanted to know how many employees were promoted last year or the average pay raise, we couldn't get that data quickly or be confident the information was 100 percent complete and accurate. The Council can't make budget decisions based on incomplete or inaccurate information so we needed to take action to reduce the risk for errors."
Increasing the efficiency of HR processes would enable the employees to better serve the 875,000 resident they support. Paper processes were causing 80-140 errors per payroll run. This is an error rate of more than 2%, which is poor. Nucleus research says the average error rate for non automated payroll is only 1.2%.
Financial
PeopleSoft had become a constant drain on technical and financial resources. Every year new projects to improve the solution were flagged. While this in itself is not a bad thing the city was spending significant sums to achieve improvements. The costs for re-implementing the solution in 2012-13 was $936,151.
Mark Sutter, El Paso's chief financial officer commented: "The city believes in driving efficiency through sound governance and fiscal management. When El Paso authorized a Total Cost of Ownership study to be done by an independent third party, we realized switching to ADP would reduce costs by around $1.9 million annually. After we spoke with ADP clients who provided very positive recommendations, we presented the contract to Council who unanimously approved the contract award to ADP."
The statement infers that there were no other bidders in the process. It is likely that both Workday and Oracle would have been interested in bidding to replace PeopleSoft. However, there is no mention of replacing the finance system within the release. This is not something that ADP provide.
Ongoing process.
The City of El Paso announced the awarding of the contract back in October 2016. Since then the project has progressed successfully. Bartlett added "Every reference we spoke to shared what a great experience they've had working with ADP. Our ADP team has come out to meet with us to figure out processes and they always get back to us right away to answer any questions. I'm totally impressed with the professionalism of every ADP associate I've interacted with. The overall support has been fantastic."
Conclusion
This is a good win by ADP, a company that already had close links with the city. As it looks to strengthen its presence by replacing the legacy PeopleSoft solutions this is a key win. It will hope that other cities take note.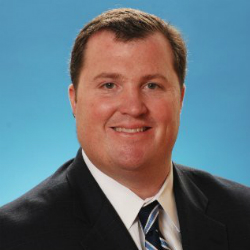 Dave Imbrogno, President of National Account Services for ADP's Global Enterprise Solutions unit commented: "We're proud to provide the City of El Paso with the technology it needs to streamline its processes and improve its data integrity. Our goal is to deliver an easy, seamless, and integrated client experience, and we're excited we can provide the city with the tools needed to help them achieve their vision."
Oracle will need to start winning more of these deals if it wants to maintain its revenue from HCM. ADP and Workday are both taking lucrative local government customers from its customer base. The NetSuite deal will certainly help it in the mid market but there is no complete HRM solution in NetSuite. Oracle may need an HCM acquisition in 2017. One possible target is Ultimate software that already integrates with NetSuite.