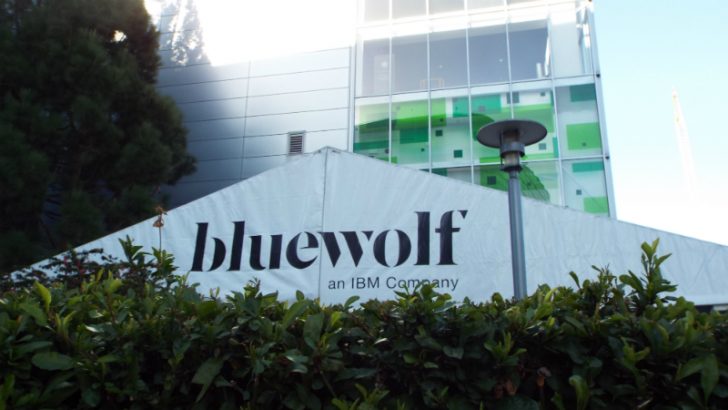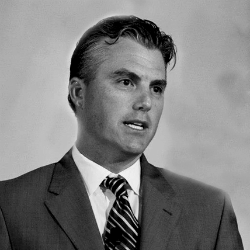 Enterprise Times caught up with Eric Berridge, CEO of Bluewolf at Dreamforce last year.  Berridge helped to co-found Bluewolf in December 2000 and has guided the company growth. The company was acquired by IBM and Berridge is still at the helm in part of the wider IBM iX organisation. Bluewolf are one of largest and best known Salesforce consultancies producing the state of Salesforce report every year.
ET:          Who was your inspiration and why?
Berridge:          My mother who grew up in a very middle class background in a small little town in northern California called Mount Shasta, her parents were immigrants. She grew up in the 40s and 50s in a generation when women weren't necessarily jumping into the workforce. She was a pioneer in her own right because she moved out of the small town and went to UC Berkeley. She was valedictorian of her class and went on to become a teacher. She then stayed at home for several years with my siblings and I. After that she went back and got her PhD, working in higher education until she retired from Stanford about 2 years ago. She is the driver in the family.
ET:          How would you describe your leadership style?
Berridge:          What I aspire to be is a collaborative leader. I like to run a flat organisation. I don't believe in titles. I think the only reason a CEO has a CEO title is because that individual is responsible for making decisions and for taking the lion's share of accountability. The title is not there to direct people, tell them what to do or to have the best ideas. All those things come from within an organisation.
It's very important that, as leaders, we really promote community, people's individual needs and desires, because every single employee is a unique person. You can't manage one person the same way as you manage another person. I think it's my role as a leader to instil those things in the organisation. I have to tell myself to back-off more than I tell myself I have to lean in. I am also a big believer in gender diversity. I am telling people all the time to make sure we have diverse teams in whatever department or whatever organisation we're looking at. 
ET:          Is that a culture clash with IBM?
Berridge:          It is something that IBM is very thirsty for. I think it's one reason that they bought us. I think that IBM, right now as a company, is extremely open to change. It is a refreshing place to be given its history and given the fact that they don't necessarily take the attitude that their way is the only way, given that they have had so much success over 100 years plus.
ET:          What is on the radar in terms of future technology for your company?
Berridge:         I think the immediate thing that's always on the radar for us is keeping up and being first to market with whatever Salesforce does. That is a lot harder than it sounds. I was in an interview like this 2 days ago and they just bought this company Krux. I didn't even know about it. It wasn't an insignificant acquisition. The reason I bring that up is that as a services firm we want to be first to market with services that cover the entire spectrum of Salesforce products. I cannot pick and choose their product set based on my needs, I need to be able to serve their entire product set based on our customer's needs.
When we think about the future, it's not trying to predict what Salesforce is going to build or buy. It's making sure we have an engine for recruiting, training and enablement, so that I can very quickly deploy resource and consultants into these new areas as they emerge. I'll give you a great example;, Salesforce recently bought Demandware and one of the great things about being part of IBM now is that it has a huge eCommerce practice. We can very quickly deploy people with domain expertise into that Demandware offering. That is something which would have been much more difficult to do prior to being part of IBM.
ET:          What's the best question you've been asked this week by a press analyst?
Berridge:          We've come to every single Dreamforce, so this is the 14th consecutive Dreamforce for Bluewolf. We were the first and the only sponsor of every Dreamforce. The question was when you look back on those 14, or in our case 15 years, what does it tell you about the evolution, not only looking backwards, but what hints does it give you about the future?
ET:          What was your answer?
Berridge:          I say this every year, I think that what Salesforce is really good at is simplifying complex subject matter. I look at the past and look at how they've rolled out different features or different attributes of their product or their ecosystem. Things like Chatter or the App Exchange are concepts that they delivered on and I think it's one of the reasons why this ecosystem continues to grow. Einstein is a classic example of that. It is artificial intelligence, which is a big word, and they may take some flak for trying to align themselves with it given that it only does so much. What they have done is very simply taken this concept of predictive and prescriptive analytics and embedded it right in their product, in a simple way, which will be easy for their customers to use.
Looking at the past you can gain a lot of trust about Salesforce. They have a history of executing what they promise and I think looking at the future you're going to see that with Einstein. I also think one of the remarkable things about their CEO is, and I have obviously known him a long time, he is obsessed with innovation. Whether he builds it organically or buys it through these acquisitions, I think he feels his responsibility to customers and shareholders is to make sure that company stays at the forefront of innovation.
I think he learned that lesson from the Oracle's of the world. Who, yes went through acquisition sprees in the early part of this century, picking up the PeopleSoft and Siebels of the world, but they weren't innovating. They were actually buying companies that were kind of the end of an innovation curve and their financials were showing that. They were buying customers and maintenance streams, highly profitable maintenance streams, which has kept Oracle driven as a financial organisation for the past 15 years. If you were to ask any tech executive who is more innovative, Salesforce or Oracle, I think you'd get almost all of them to say Salesforce. It's a completely different strategy. 
ET:          What is the key challenge faced by your industry?
Berridge:          Digital. I've watched this in every other industry that we're a part of. They're all getting disrupted. Why would I sit here and tell you my industry is not going to be disrupted by digital. It will be. Labour, services, people, pricing, geographies, boundaries, all of these things are attributes of our business that I think are ripe for disruption from a digital perspective, even trust.
ET:          What do you mean when you say trust?
Berridge:          The hurdle that someone is going to jump over is figuring out how to instil trust in a customer and deliver their services when you're not sitting across the table from each other, but where there is a digital interface, or there is a digital component to it. We are actually doing things that are making our services more consumable and that matter both as experiments and as tests. I think that the traditional consulting model is ripe for change.
ET:          What's your key business challenge inside the company for the next 12 months?
Berridge:          Leveraging the scale and the resource of IBM whilst staying Bluewolf.
ET:          What's your personal challenge for the next 12 months?
Berridge:          Figuring out how to live happily with my oldest daughter away at college for the first year.
ET:          What was your darkest business day and how did you overcome it?
Berridge:          The first big deal I ever lost. Back probably in 1998. I was working for a software company called Scopus. We thought we were winning this big deal with a big insurance company and found out we'd lost it. It was massive. My CEO was involved. I was completely blind-sided. That day sticks out.
ET:          How did you overcome it?
Berridge:          I just learned the lessons. I learned that business is about playing offence and defence, and you have to have both. You have to always be looking around and making sure you've got coverage and you don't have blind spots. You have to surround yourself with great teams of people. I probably tried to do too much in that deal myself, without involving more people and qualifying better. 
ET:          What is your proudest moment?
Berridge:          Selling our company to IBM.
ET:          Can you share a tip for new CEOs?
Berridge:          You're not the smartest person in the room.
ET:          Do you have any tips for any CEOs / start-up CEOs looking to raise funds?
Berridge:          Hang on to your company as long as you can. 
ET:          The majority or all of it?
Berridge:          All of it for two reasons. One of them is wealth creation. The other is you have a vision. The longer that you can build your company having that vision unencumbered by other voices that don't understand that vision, it's what's going to make your company special.
ET:          What was the latest business book you read, your favourite book or podcast? (and you can't do your own)
Berridge:          The favourite book I read that's relative to business is Money Ball – it's a baseball book by Michael Lewis. I also like David & Goliath by Malcolm Gladwell. That's actually my favourite business book. If you ever think you're Goliath you're in trouble.
ET:          How do you prioritise your day to day work against strategic stuff?
Berridge:          That's a challenge. I prioritise it into thirds. I want to be spending a third of my time internally with employees, a third of my time with customers and a third of my time by myself thinking or maybe in smaller groups, and with customers and partners. I really think about my days, my weeks and my months in that manner.
ET:          How do you keep believing in your vision when the odds are stacked against you?
Berridge:          You have to believe in the impossible.
ET:          How do you approach the challenge of rapid growth while maintaining culture?
EB:          Sell growth internally. Make it clear to people that it's good. The bigger the pie gets, the more people can grow. 
ET:          When you grow you obviously bring in new people and that can dilute or alter your culture.
EB:          It's not the people that are coming from the outside that are altering it, it's the people on the inside that aren't selling it to the people that are coming in. The people that are already on the inside already have control.
ET:          How do you see the company changing in the next few years and how do you see yourself helping to create that change?
EB:          We are going to grow fast. We will become increasingly global through IBM and we will become more and more a part of the IBM fabric while retaining our Bluewolf roots, and that change in itself will be challenging to navigate.
ET:          How do you see yourself helping to create that change?
Berridge:          I need to be the inspiration, the steady hand and to constantly show the organisation examples of how change is having a positive impact on our business and on everyone's lives.
ET:          What's the one question you would like to ask another CEO to answer?
Berridge:          Depends on who it is… I think that one question I would ask any CEO is what are you doing to not only promote but to drive and measure gender diversity in your organisation?
ET:          What are you doing to do that in your own organisation?
Berridge:          We are driving it through who we are recruiting, who we are mentoring, who we are promoting. We are measuring it directly through Salesforce because we use VANA (now FinancialForce) HR as our HR system and it can tell me on a daily basis. I can see on a dashboard on a minute by minute basis what our diversity mix is, the diversity mix of our recruits and the diversity mix is of the people we are promoting. Just having those metrics at my fingertips and my managers fingertips keeps us aware of this opportunity in our business. We think the opportunity is that it's proven that diverse groups perform at a higher rate of productivity.
ET:          You mentioned gender diversity rather than diversity as a general term. I know that things like unconscious diversity in terms of gender diversity is a very hot topic. Are you not looking to do other diversity? Gender is the big one because it's 50/50 or 49/51.
Berridge:          We've actually looked at that I think, if you look at gender across other dimensions I think we're much closer to it. You're not going to have a 50/50 ratio, but we have much better diversity when it comes from a background perspective than we do when it comes to a gender perspective. It's kind of what we're honing out right now. When I talk about diversity I mean it across every dimension.