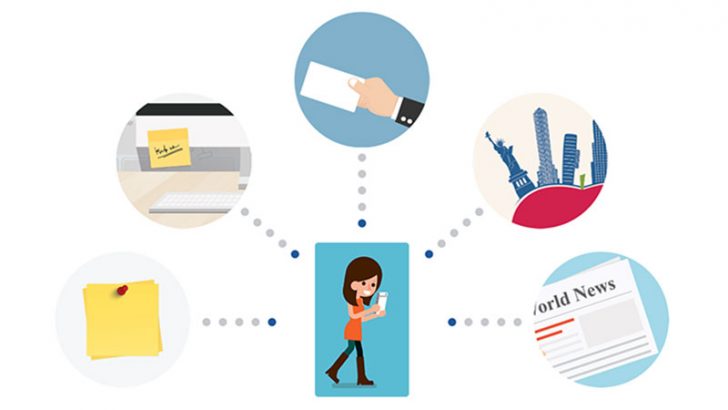 Cloud SIM has launched a virtual sim card that allows a user to have up to 4 additional numbers on their mobile device. The solution takes advantage of Voice Over IP (VOIP) technology which means it only works with a data connection. However, Cloud SIM say that users can port their mobile numbers into and out of their service. This will make it very interesting to businesses.
According to Saran Sathiyadurai, Director, Cloud SIM: "In today's hectic world, many of us have to manage several phone numbers, whether for our business or personal lives. We're also keen to cut call costs and get the best rates possible. Cloud SIM does both! With the Cloud SIM app, you can have up to 4 more numbers all managed from one single smartphone!"
How does it work?
The user downloads the Cloud SIM app to their mobile device from either the Android or Apple app stores. They then set up an account through the app and select their numbers from there. Once the number is setup on the app it can be used to make or receive calls as long as there is a data connection. Cloud SIM are promising customers low rates for calls to numbers not provided by them and free calls when connecting to other customers.
To many this will look like any number of VOIP applications available for devices. We asked the company what the difference was between this and other solutions such as Skype. Their response was: "It is very different because the number we provide are real numbers which can be ported out from Cloud SIM and you can port a number into Cloud SIM. Each number has a separate voicemail and profile. On the other hand Cloud SIM numbers are not just UK mobile numbers, but also provide US, CANADA and POLAND numbers. We will also soon be providing local landline numbers with our current mobile numbers.
"With Cloud SIM it isn't just app to app calling its someone calling an actual number. For example if someone downloads Cloud SIM and chooses a UK number in Africa. Then a person from UK can call directly to the Cloud SIM UK number from his FREE UK minutes and won't be charged anything extra, even though the person receiving the call is in Africa. We are a mobile network integrated into an app, providing a simless SIM card option with numbers and low intentional calling rates."
Ideal for businesses with mobile workers
One of the benefits for this is likely to be for business with BYOD policies but who want to control costs. They can provision the Cloud SIM app onto users phones and provide them with work numbers. This creates a separation between personal and business numbers. It also means that users only have to carry a single device.
However, for some companies that might not be enough. They already worry about the security of data on mobile devices. This is leading to conflicts over what apps can be deployed to devices owned by the user. To get around this companies are increasingly providing separate workspace technology to mobile users. This means that when a device is lost, stolen or the user changes company, work data can be wiped without damaging personal data. There is nothing to stop the Cloud SIM app being stored in that protected workspace.
It also helps protect the employee and company when someone changes job. It means that ex-employees won't still get calls from customers that they have to refer back to their employer. In cases where the employee was fired and the company supported BYOD, this has been a difficult problem to solve. Cloud SIM appears to solve this by making it easy to move the app and the numbers to another device.
Conclusion
There are very few phones that support dual SIM cards. This has meant people end up carrying multiple phones where they need to have separation between work and personal numbers. Carrying multiple devices is becoming more prevalent but takes up space and increases the risk of device theft. Cloud SIM is offering what appears to be a very useful solution to the problem.