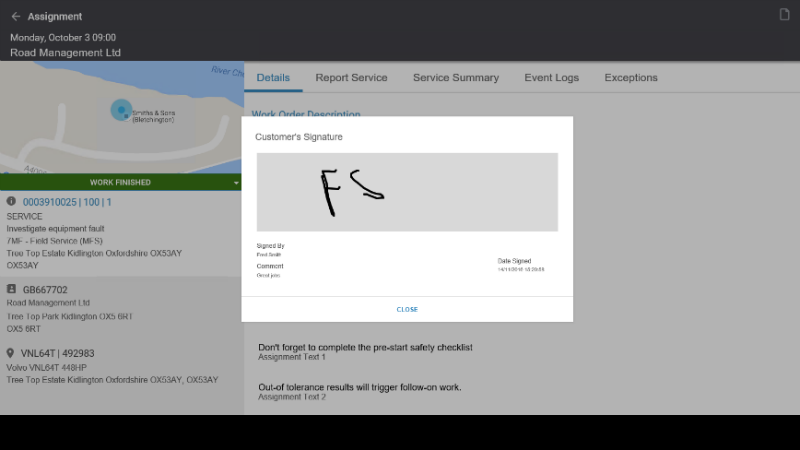 Infor has released the latest version of Infor Mobility for Field Service (Infor MFS). Version 15.6.2 includes two significant enhancements according to Henrik Billgren, SVP Product Developent at Infor: "Now it is off-line and multi device using modern H5 responsive." The use of HTML5 in the design by Hook and Loop, the Infor design agency, brings the solution to a wider set of devices.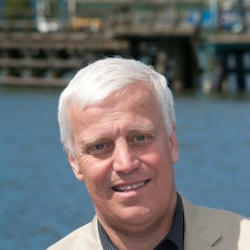 In November 2015 Infor committed to delivering this release in May this year. However, despite the delay it has delivered the functionality it committed to. By supporting an HTML 5 interface Infor is making it easier to run the application on mobiles, tablets and PC's. Those mobile device include phones and tablets running Android (v4.0 and above), Windows (v8.1 and above) as well as iOS (v8.0 and above).
The second key improvement is the ability for offline working. Many engineers work in buildings or areas where there is little mobile coverage making it impossible to easily update the work status on a job. Now they can update the information on each job as they complete it. The status options that engineers can assign include: starting work, stop work, to be re-assigned, defer work, report work, travel back, arrive back and reject. Customer signatures can also be captured at the end of each task.
These status options become important when analytics are carried out on data later. Understanding exactly how long each job takes can improve job allocations in the future. The data can also be used to assess potential training requirements between different staff.
Improvements help back office too
Engineers now have the ability to capture photographs and attach them to jobs. This allows senior engineers back in the office to assess and give advice in a timely fashion. Information flows two ways, manuals and drawings are assigned to jobs and can be downloaded by the engineers for viewing on site. This can cut the time of repair down significantly.
With data updated quickly it also means that invoices can be raised far faster. This can improve cash flow for companies as they shave hours and potential longer off the time taken to invoice. With engineers able to update and complete jobs on the spot there is no longer a delay as they update their information from paper sheets.
Brian Dunks, product director, M3 Product Management, Infor commented: "As organizations continue to grow and optimize the size of equipment fleets, they tend to leave little room for capacity to be lost through breakdowns in field operations. Infor MFS was designed with this challenge in mind and delivers technology to help ensure that service technicians can be assigned to an order in the shortest possible time to fix the issue quickly and efficiently. We are dedicated to building comprehensive solutions that tackle industry-driven challenges such as optimizing field service work."
Conclusion
While this release may have come much later than originally intended it does deliver on the promised functionality. Customers will welcome the new support for mobile phones. The offline capability is also a welcome enhancement and not one that is easy to complete. Where Infor take the application next will be interesting. One possibility is introducing video support for workers or even virtual reality.
While customers can access the release notes through Infor Xtreme it is disappointing these release notes are not available. It is understandable that the bug fixes are not included for general consumption. More details around the new features would be useful. Some but not all their competitors release comprehensive documentation every release.
GT Nexus demonstrated a virtual reality supply chain experience earlier this year. One wonders whether this technology could also find its way into Infor MFS. This is not that far fetched. ThyssenKrupp are looking  to use Microsoft Hololens to develop augmented reality to help engineers repair lifts. It is a technology that William Nehring, CEO of ThyssenKrupp Elevator UK was enthusiastic about during a recent interview.  If Infor can bring a similar enhancement to Infor MFS it would be a step change in functionality outdistancing it from its rivals.