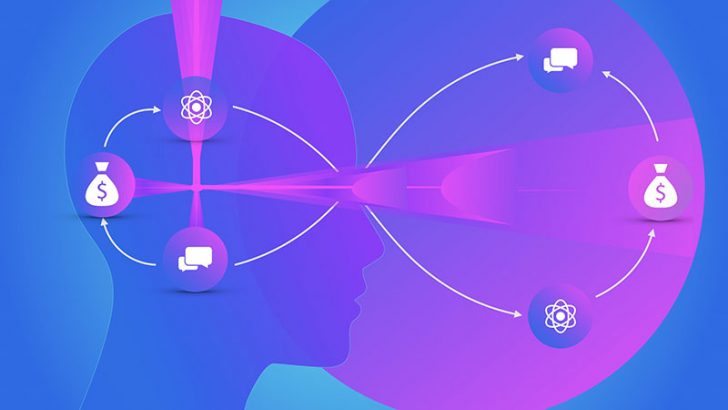 Oracle has released a report today entitled: Can Virtual Experience Replace Reality? (registration required). The report asked 800 EMEA sales and marketing professionals about the impact of emerging technologies on their businesses. With chatbots and Virtual Reality (VR) getting so much attention at the moment, the timing is good.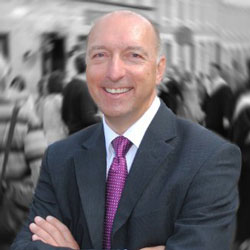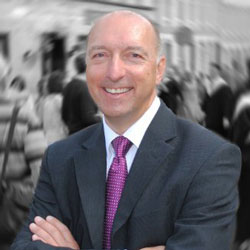 The respondents certainly appear to see VR and chatbots as playing a major role in their customer engagement strategies. 78% expect to use some form of VR for customer experiences in the next four years. The number of companies planning to use chatbots is even higher at 80%. As positive as this sounds are companies really able to deliver new innovation using these technologies? Given the problems retailers experienced with their Black Friday email campaigns, many could well suffer.
According to Daryn Mason, Senior Director, CX Applications at Oracle: "While virtual reality may be seen as a passing craze by some, the commitment of some of the world's biggest companies to develop VR products for consumers suggests otherwise.  Brands will always look to experiment with new technologies as they try to find ways of delivering innovative and memorable experiences for their customers."
Is VR coming of age?
Companies have been looking at the potential for VR for over two decades. When virtual world Second Life first appeared high-tech vendors rushed to open offices and build avatars. They were not alone and a number of companies still have offices embedded in the game. Few have done anything innovative with their avatars and offices. Instead of using them as a technology test bed they have been constrained by the technology underpinning Second Life.
There have been a number of attempts to make VR work. There are already VR dressing rooms that use different technologies. The most common allow customers to create an avatar based on their own body measurements. They can then dress that avatar in the clothes they are interested in to see how they look. While these have often been well received at launch their longevity has been limited.
Some car manufacturers and estate agents (realty vendors) have also taken advantage of VR. These allow buyers to experience their products before they buy them. Surprisingly, given the number of high quality video games features cars, the VR car buying experience is still a poor one.
The report doesn't give any examples of what VR might look like for different retailers. This is disappointing. Having engaged the key people in this space it would have been interesting to see what they saw VR delivering.
Will people relate to Chatbots?
The answer here is yes. There have been several good and bad bot launches this year. Technology vendors are experimenting with a range of AI, cognitive and machine learning engines to help the bots function. There is still a lot to be done as was evident when the Microsoft bot went off the rails.
Aspect Software released its research yesterday showing that 44% of Americans prefer chatbots for customer service. The key will be to make chatbots more user friendly than the current automated telephone-based systems.
Oracle says that 36% of responding companies have already deployed chatbots. With that figure to rise to 80% by 2020 we will need to see new chatbot technology. The next generation of chatbots are already appearing and these are becoming ever more integrated into the data held by a company. That integration will be essential for their success as they seek to address customers questions smoothly and effectively.
Oracle highlights the need for better data use
Unsurprisingly it is data that is the biggest challenge to any of the new technologies. Companies are swimming in it but are not using it effectively. Looking at financial companies, they are required to have a single source of data irrespective of where it comes from. This means that email, chat, Skype, telephone calls (mobile and fixed line), online services and even post are captured and correlated. This allows a single view across all the customer interactions.
Retailers want an omnichannel experience. Many are struggling to get that. They have begun to integrate their front end systems but the data is still a mess. Oracle rightly calls them out on this. The press release states:
60 percent of brands don't currently include social or CRM data in their customer analytics.
41 percent agree smarter analysis of customer data will have the biggest impact on the experience they deliver to their customers.
42 percent already collect a great deal of data from multiple sources, but are unable to extract customer insights from it.
Combine these three points with the failure of email campaigns for Black Friday and there is a lot of work for retailers to do. While this survey looked at chatbots and VR it could have asked how many have their own app. The use of a shopping app around customer loyalty is still not prevalent. It seems that many retailers are still working out how to crawl let alone walk and run.
Conclusion
Retailers are increasingly aware of their need to cater for the digital shopper. Choosing the right technologies for each business is a major challenge. New entrants into the retail market are able to adopt newer technologies as their customers expect it. Older and established retailers still seem to be working out how to bring their traditional and new businesses together.
Ultimately this is, as Oracle says, going to be all about the data. If you want to offer customers new ways to interact with your business you need to understand the data on that customer. Technologies are data driven and they need access to the data quickly. This means that the first step is to sort out the back office data integration. Once that is done it will be possible to not only gain insights into a customer but deliver them a personalised experience.