Kerridge Commercial Systems (KCS) has announced that it is to acquire Integrity software for an undisclosed sum. Integrity has developed and sold its own ERP solutions for more than 20 years. Based in Johannesburg and with an office in Cape Town the company serves customers in South Africa and surrounding countries. The acquisition will strengthen KCS in a continent where they already have a significant presence.
This is the third acquisition in the last two years by KCS. They previously bought US companies Mincron in June 2016 and Dancik International in July 2015. Integrity will continue to offer its own solutions but will add the KCS portfolio of software. This allows it to offer a comprehensive portfolio of products for the retail and distributive trades in Southern Africa.
Integrity boast companies such as Carol Boyes, The Cross Trainer, Parmalat and Pienaar brothers. It also has customer logos for Nike, Kodak Express and Jeep on its site. It is not clear, however, as to how deep those relationships are.
KCS Benefits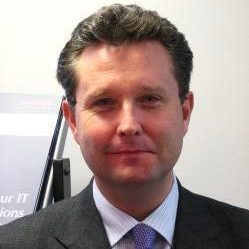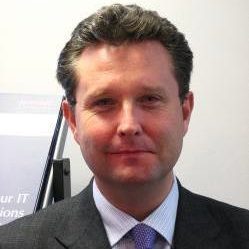 Integrity offer several solutions with its existing software. This includes retail, payroll with HR, ERP, petrol forecourts as well as business intelligence and an e-commerce solution. For KCS the Payroll and HR solution is an interesting addition to their portfolio. It is not clear which countries outside of Africa the payroll software supports.
The products were all developed on the Microsoft stack. Integrity does offer a cloud-based option although its products do not seem to be developed specifically for the cloud.
The e-commerce solution was developed in partnership with The Brand Cartel and the forecourt solution with Bytes South Africa. What the future of this software is within the KCS Group is perhaps less certain. Integrity will aim at offering the KCS e-commerce solution and mobile ready its cloud-based solutions to customers first. KCS will look to embed the Payroll services into the K8 ERP solution that KCS sells in South Africa. If the forecourt ERP solution was purchased as part of this acquisition it may also be a micro vertical that KCS can add to its portfolio elsewhere.
Ian Bendelow, KCS Group CEO commented: "This is key strategic acquisition for us and our first in Africa which has been an important market for us over many years. It strengthens our presence on the African continent, expands our capability and provides a further platform for growth.. Integrity Software aligns with our successful business strategy of focusing on retail, trading and business management solutions for the distributive trades. We have operated in the African region from our offices in Johannesburg for some 20 years. It is a successful and important region for the KCS Group. Our customers will benefit from this acquisition by providing greater strength and depth in our South African based team to support our functionally rich solutions to meet their business goals and challenges."
Integration key to success for Integrity Software
There is likely to be a period of transition for Integrity as they become part of the wider KCS Group.  Des Nangle, MD for the KCS Group in Africa will support Greg Gerasimo, MD of Integrity software in the coming months. This process worked will for previous acquisitions and should work here as well.
This period is likely to see Integrity Software sales staff trained on K8 and the developers integrated into the wider development community of KCS. Gerasimo commented: "The acquisition by KCS brings together two great companies with similar history, culture and customer profile. The combined resources will further strengthen the services we can offer to our customers in Southern Africa and I look forward to being part of the Group and leading the Integrity Software team into a new era of opportunity."
Conclusion
This acquisition sees KCS grow its presence in Africa significantly. The challenge is what it will do with its growing portfolio of applications. While the K8 ERP seems to be its flagship it now has a growing list of products. The danger for KCS is that the development efforts become fragmented and costly. This is an issue that is also faced by competitors as Epicor and Infor. If KCS continues to pursue this acquisition trail, it will need to decide what to do with its legacy product base.