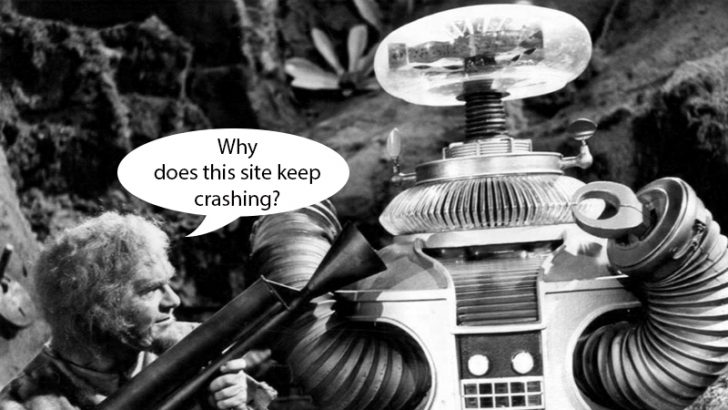 Across the world retailers are beginning to deal with the start of the seasonal shopping crisis. This is a self-made crisis as many of them won't be prepared for the impact on their website. The issue is a lack of preparation and planning. While retailers around the world will end up with crashing websites and lost sales they need to look to China. Last Friday Alibaba sold $17.7 billion of product on Singles Day. According to Fortune Magazine this is more than double the amount US retailers took across Black Friday, Cyber Monday and Thanksgiving Day last year.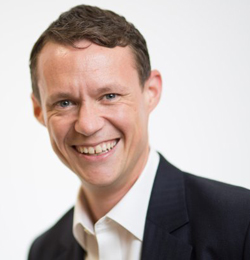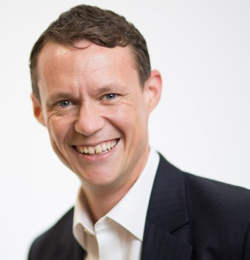 There are now just 10 days to go before the Black Friday and Cyber Monday four day retail madness. Yet according to a warning from managed cloud provider Rackspace, many retailers are woefully underprepared. Rackspace says there is still time for some to do a better job. Its warning does raise questions about how poorly many retailers deal with online shopping. Unlike traditional retail where shoppers have a limited time to move between shops, online allows them access to hundreds of competitors quickly. With customer loyalty now a thing of the past they will now shop for lowest prices and reliable delivery.
According to Mike Bainbridge, Chief Digital Technologist, Rackspace: "Despite many retailers thinking that preparing a website for the lead up to Black Friday can wait until closer to the date, the reality is that deployments should ideally have been carried out in September of the previous year, with testing taking place in October, and plans finalised by the end of the following summer.
"For those that aren't prepared, the next ten days could be make or break. Retailers must use this time to do all they can to make sure their website can deliver under the strain of millions of eager consumers searching for the best deals out there. If they can't, then it could be better to opt out this time to avoid reputational damage, and focus on preparing for next year or their next big sales peak in January or February."
Bainbridge's top tips to manage Black Friday traffic
Bainbridge has provided four tips that he believes will allow companies to overcome the risk of lost business on Black Friday. The first three should be part of any business process while the last is about disaster recovery. The fact that so many retailers are not doing any of these should worry investors. The High Street retail business has been decimated in the last year. Major retailers have gone into receivership mainly because they were unable to compete with new online retailers.
Here are Bainbridges's top four tips:
 Lessons learned: How many visitors came to the site during the last Christmas period, what were the peaks and how much downtime was there? This is about identifying infrastructure limits. Did they come via desktop or mobile?. This is all about the optimal customer experience. Mobile users want a responsive, easy to use site where they can purchase and check out quickly. Desktop users are willing to spend more time on site making decisions. It is also important to know how many sales were converted from searches. For those going into their first Christmas period they need to have plenty of support available to them.
The earlier the better: IT departments are all too aware of the risks of being disconnected from marketing teams. A sudden promotion that was not planned for can take a site down in seconds with a customer surge. Planning between IT and Marketing to get the right traffic levels is as important as planning between marketing, sales and warehousing. Its not just about sales on the day. Consumers now visit sites to plan their online shopping to grab those early bargains. Once the type of marketing promotion is understood plan with service providers to make sure the network and servers can cope with the load.
Proper performance testing: Static testing only goes so far in finding weaknesses. It is important to know how visitors navigate the site. This will identify unexpected bottlenecks and even show the need for new enhancements. That data can then be used to deliver real-world testing. One area that is often not looked at in detail is browsing vs buying. Sales metrics will show the expected conversion rate of sales. But what if there is a sudden rush for a product? Can the system cope with 2x, 4x, 50x the number of people hitting the shopping cart?
What to do if your website breaks on the day: No matter how well you plan there is always a risk of the website crashing under the volume of traffic. It is not always a complete disaster if you plan for it. There are solutions. Caching content by using a CDN (content delivery network) will reduce the impact of large media assets (HD images and video) on the page and server load. However, any last minute changes will require a quick and measured response. An experienced support team can implement last minute changes and minimize any loss.
Conclusion
Bainbridge has called out four areas where retailers can do better for the Christmas rush. The reality, however, is that these are not just steps for seasonal review. They should take place regularly throughout the year. As retailers embrace cloud they need to take advantage of the dynamic nature of IT that allows them to scale up and down depending on need. This is a key benefit of the cloud. All of the tips above will not only help with dealing with a sales surge but also reduce spend during slower sales periods.