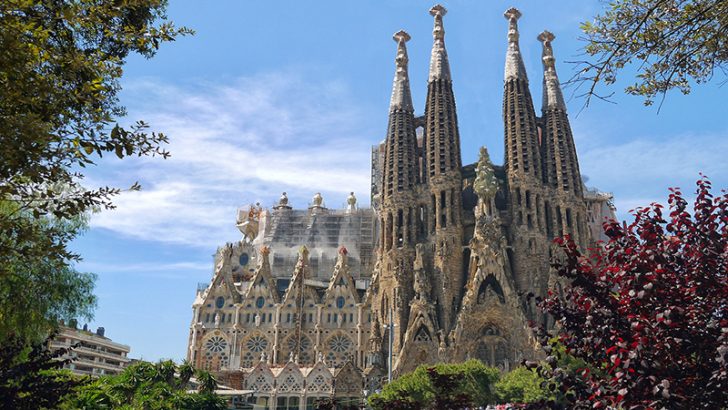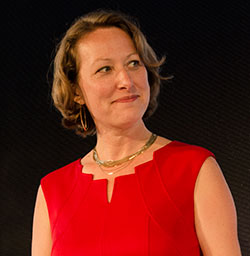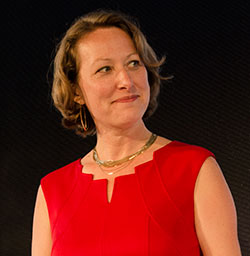 The OpenPOWER Foundation has announced a number of customer wins in the European scientific and HPC space. The announcement comes as the first OpenPOWER European Summit kicks off in Barcelona. It has also announced the formation of the Physical Science Work Group to help it develop new solutions for this market.
The announcements come on month after IBM announced a new version of the POWER 8 processor. This new version of the processor included NVIDIA's NVLink technology built into the CPU. This allows customers who want to take advantage of Graphic Processing Units can now access them as if they were part of the main CPU. This will boost those computing projects that can take advantage of parallel processing.
According to Calista Redmond, President of the OpenPOWER Foundation: "Data growth in virtually every industry is forcing companies and organizations to change the way they consume, innovate around and manage IT infrastructure. Commodity platforms are proving ineffective when it comes to ingesting and making sense of the 2.5 billion GBs of data being created daily. With today's announcements by our European members, the OpenPOWER Foundation expands its reach, bringing open source, high performing, flexible and scalable solutions to organizations worldwide."
OpenPOWER wins big in the scientific community
There are five main scientific projects in this announcement all from different countries:
FRANCE: GENCI (Grand Equipement National pour le Calcul Intensif), is launching a new programme to look at future computing architecture for science. One of the challenges for scientific projects is the scale of the data they capture. Tim Bell, CERN told delegates at the OpenStack Summit, Barcelona, that CERN was generating 500,000GB of data per day. His demands are tiny compared to those of the Square Kilometre Array (SQA). According to Dr Rosie Bolton it will require half a petaflop of compute power when it comes online. It is also going to generate 1.3 zettabytes of data for intermediate data products every 6 hours. These fall outside of the GENCI project scope but demonstrate why GENCI has launched this project.
GERMANY: The Human Brain Project is looking at the working of the human brain. OpenPOWER members IBM, NVIDIA and the Juelich Supercomputing Centre have collaborated to develop Juron. This is a supercomputer delivered as a pilot system to the project as part of the Pre-Commercial Procurement process. It has been built on the Power S822LC for High Performance Computing system launched in Las Vegas last month. This new platform takes advantage of GPUs to do parallel processing.
SPAIN: The Barcelona Supercomputing Center (BSC) has joined the OpenPOWER Foundation. It is to use OpenPOWER technology at the IBM-BSC Deep Learning Centre. The goal is to find ways of expanding the cognitive computing of deep learning systems. This is an area with a lot of research projects worldwide. IBM is likely to incorporate any new algorithm and technology into its Watson product line.
TURKEY: SC3 Electronics is creating the largest HPC cluster in the Middle East and North Africa region. It is going to build the cluster on the new Power S822LC platforms. The cluster is expected to be deployed internally and go live before the end of 2016.
The OpenPOWER Physical Science Work Group
The announcements above have led the OpenPOWER foundation to establish its own Physical Science Work Group. It is to look at what computing technologies are required by the scientific community. There is not a lot of detail on the announcement yet but it has listed two projects it will be working on:
Current and future Physical Science projects use cases, requirements, common workflows and reference solutions. Based on these requirements, identification of common workflows and possible reference solutions in collaboration with other OpenPOWER Foundation Workroups.
Scientific software frameworks and libraries. Identification of widely used software frameworks and libraries used in the Physical Science, the status of the porting to OpenPOWER solutions.
Conclusion
This is a set of interesting customer wins for OpenPOWER. This release does not mention which OpenPOWER hardware partners apart from IBM are delivering these solutions. For example, there is no mention of the use of accelerator technology from the likes of XILINX or Mellanox. Nor is there any mention of OpenPOWER platforms coming from the likes of Supermicro, Tyan or Wistron.
This is no mention of which cloud-based platforms are being used. It will be interesting to see the details of each project as the various customers give their own press conferences.