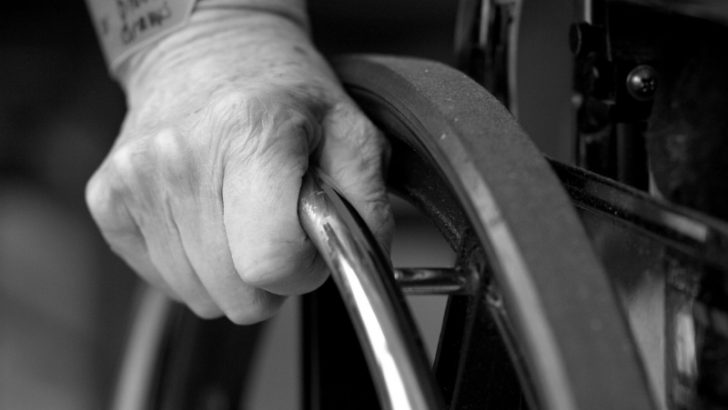 Infor has announced that Carewatch Home Care has selected the Infor CloudSuite Business solution. This is a cloud-based deployment and includes CRM, Fixed Assets and several financial modules. The selection process took eight months and Carewatch looked at a number of solutions including Access ERP. It took just five months from design to build and into testing. Carewatch expect to go live in January 2017 at the start of their next financial year.
The challenge of sustaining rapid growth
Founded in 1993 by a small home care team in Brighton, the company now has 150 offices across the UK. The expansion has been rapid. By 2015 it included 34 legal entities. In September 2015, the company engaged Angela Gear as the new Financial Controller.
Gear recognised the issues facing the company saying: "Acquisition of legal entities and the winning of tenders from local authorities are often fast paced within the care sector and the emphasis, during transition periods, is rightly on the customers and users of our services due to their varying care needs. This leaves little or no time for financial integration. High volumes of service users and their care plans go directly onto our system seamlessly from various other systems, leaving a lot of activities to sort out in the following months."
As 2016 began, 27 companies stopped trading in this sector. It leaves just four, including the three 'go to market' companies: Carewatch, My Life and New Directions. Carewatch wanted a financial solution that would enable them to compete in this market. Gear wanted a cloud-based solution and choose Infor because: "Infor provides flexibility as it is highly personalisable in the way it can be set up to reflect the care and health sector and what we at Carewatch want from our systems. It is important to us that the system is easy to use with little training just like using Amazon."
According to Gear, Carewatch are still highly acquisitive. This Infor solution will allow them to manage that growth more effectively. It also integrated easily with their other, currently non-cloud solutions: Payroll and an in-house fostering system.
The Carewatch project
With the go live date in January, that is not the end of the implementation. Carewatch has already planned incremental updates throughout 2017 to deploy new functionality. Big bang approaches always carry risk. Carewatch has mitigated that by de-scoped some elements for later in the year. Infor is carrying out the implementation work through its professional services team supported by Carewatch staff.
One of the initial benefits that Carewatch expoects is the visibility of data from across the organisation. This will help with analytics and reporting as the company looks to take advantage of the data points it collects. The enhancements planned for later in 2017 will draw data from mobile devices. These are carried by Carewatch staff to log time and other costs. This will provide a fully auditable, billing-by-the-minute capability.
Carewatch are also impressed with the Enterprise Performance Accelerator Kit (EPAK) tool and its ability to accelerate training. EPAK enables rapid development of documentation for use during prototyping and training. Infor CloudSuite analytics has enabled Carewatch to generate the key reports it needs to meet sector specific challenges. This includes those equired by the ever-changing government legislation. It also enables them to demonstrate to local authorities how budgets are spent. Gear said: "That means ensuring we capture all the necessary data but do so quickly and accurately, before being able to analyse and present the data as we require. We work with razor thin margins so the speed, accuracy and ease of data analysis is a key part of us improving our service and priming the company for continued growth."
Conclusion
That Carewatch selected Infor demonstrates the flexibility that Infor CloudSuite has. Infor has a US customer base for its Cloverleaf healthcare product. It has now begun to make inroads in the UK market with this deal.  Healthcare is a growing industry. A recent PWC report put the global connected Healthcare market at $61 billion by 2020. The Carewatch mobile solution is just a small part of that. The figures from PWS do not include the ERP elements.
Infor will look to leverage this win in the wider Healthcare market and it demonstrates their potential in the UK. Jon Casey, vice-president, financial solutions, Infor commented: "Carewatch exemplifies many of the benefits of CloudSuite Business. The simplicity and ease of use offered by cloud, the integration with new technologies such as mobile workforce management, and the improved productivity of a beautiful, consumer grade interface. This all adds up to fast, accurate data that drives agility and growth."