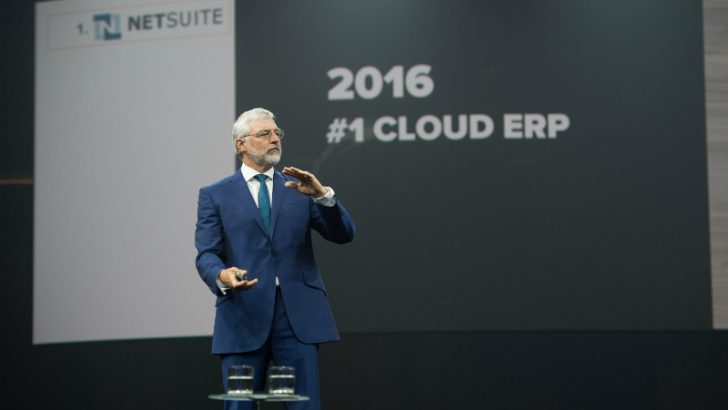 The NetSuite Q3 2016 results announced last week showed the company is making progress. The cloud based ERP company has seen its share price falter in the last few weeks, due mainly to the delay in the acquisition by Oracle.  The uncertainty may stall some deals but it seems unlikely that its momentum will falter for long. Once the dust is settled on the deal it could see some substantial progress being made.
It saw increased an revenue of $243.9 million, an increase of 26%. This is the second set of results since the Oracle acquisition was announced.  Due to complete on the revised date of 4th November it seems that NetSuite has suffered because of the uncertainty. NetSuite withdrew their full year guidance of $955 million to $975 million and is not expecting to reach this, nor is it issuing any other guidance figures.
In broad terms the figures are positive for NetSuite. The share price, in decline for the last few weeks bounced back from a low of $100.49 to $102.92 at Fridays close. Recurring revenues from subscription and support was $190.0 million, 23% up year on year. Professional services was up 41% from Q3 2015 at $53.9. If the growth is consistent from Q4 last year the likely full year figures will be around $952 million, only slightly below the original forecast. More importantly it will confirm NetSuite is on target in 2017 to achieve the $1 billion annualised run rate that Zach Nelson has been seeking.
Net losses were down to $34.1 million ($0.42) per share compared to $37.3 million $(0.47) per share, in Q3 2015. Looking through the figures the biggest change on costs was "General and Administrative". This rose to $29.126 million, a rise of more than 25%. The average rise for the previous periods was only 2%. This may be down to expenses incurred for the pending acquisition but no detail was given. Sales and marketing spend is down for the quarter, but this this is probably due to the higher value in the previous quarter for SuiteWorld.
Conclusion
There was no analyst call this quarter. Without the opportunity to question Nelson it is difficult to put colour on this announcement. The results look solid but it does seem as if the acquisition has brought a level of uncertainty to NetSuite. NetSuite is maintaining its revenue growth though. Without more noise though about the big customer wins  it risks being lost in the noise generated by its competitors. Come November 5th, traditionally Guy Fawkes night in the UK, a day celebrated by fireworks expect NetSuite to light a few of its own.
Nelson will be hoping that by November 4th a final decision on the acquisition is made. While he no doubt wants the acquisition to go ahead there must be a part of him that also wants to see NetSuite achieve that $1 billion run rate.