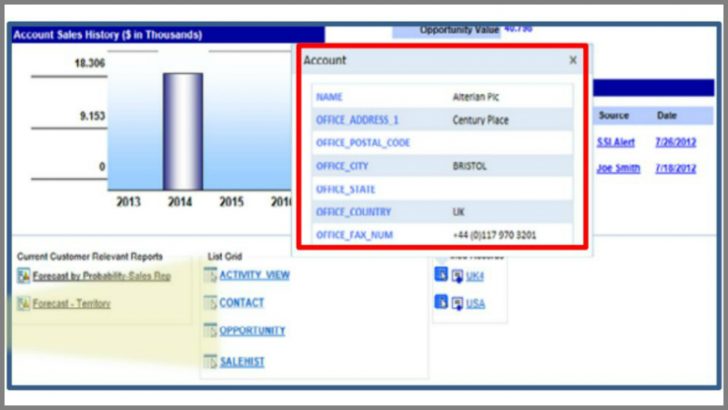 Aptean has announced version 7.0 of its Saratoga CRM product. This latest release sees enhanced support for mobile users and a new user interface.
New Mobile client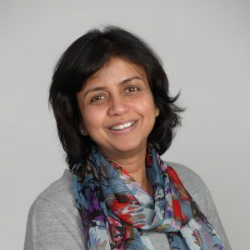 Saratoga CRM targets organisations in the chemicals, consumer products, energy, insurance and selected manufacturing industries. It is not clear if the new mobile client is HTML 5 or native to the mobile platforms. As with the previous version it is supported on both Android and iOS. The inference is that the new mobile version contains more of the functionality that is available on the desktop version. Unfortunately there is little detail available on the data sheet about this.
Praneetha Vukkadala, Director of Saratoga CRM commented: "We looked at traditional and non-traditional sources for inspiration for our new Mobile Client. We have extended the intuitive user design in our Rich and Thin Client applications and translated that to our mobile CRM application thus eliminating any learning curve for the new tool."
With the emphasis on mobile it seems logical that there would be an updated app available for iOS, Android or both. This does not appear to be the case. There is no version 7.0 app available on the UK iTunes store. Though version 6.0.6 is available for but only for the iPad and iPhone. The application does not appear on the Google Play store at all which infers that the application is only available for download on iOS devices. In fact the last update to the app was in August 2014.
Improved User interface
During login users are now able to customise their dashboards. This allows users to set up their work screen for the tasks they expect to do for the day ahead. For account executives it allows them to configure their desktop to maximise their efficiency. There are also improvements in the desktop client interface. It is now possible for users to run queries and create, run and fine tune report within their current screen. This delivers rapid access to the data that users need access to without leaving their home screens.
Aptean has also introduced new hover controls for reports, lists and joined records. Quick access to additional information such as address and contact details is available without the need for additional clicks. Data is summarised on a graphical form. The new charting feature is dynamic so that "is" conditions and "What-if" scenarios can be quickly calculated and displayed on screen. It is then possible to export the data for analysis elsewhere.
Matt Keenan, Aptean Senior Vice President – CRM Products commented: "As we celebrate Saratoga's 30th year in the CRM market, we are incredibly proud of Saratoga 7.0 and the value it will bring to our customers. We continue to build upon our legacy of delivering world class CRM capabilities at the lowest possible cost of ownership."
Conclusion
The lack of detail on the Aptean site about the mobile release is disappointing. It appears this is a major release to coincide with the 30th Anniversary of the software. As such, it is disappointing there is not more information  available about the update. One of the differentiators for Saratoga is that it has an open database design. It supports Microsoft SQL Server, Oracle, Sybase and DB2.
What doesn't seem to be available is a cloud version. With fewer companies looking to host their own applications there is a question over how many new customers Aptean will win to the platform.  For existing customers this gives them several new features and field agents will welcome the improved mobile interface.