IFS has announced that Cauplas SRL has chosen IFS Applications 9 as its new ERP solution. Founded in 1982 Cauplas has grown substantially since. It produces rubber hoses for the radiator, heating, fuel, air and brake systems for the automobile industry. Growth was driven by providing hoses for automobile manufacturing in Brazil and Argentina for Fiat and Renault in the 1980's and 90's. Since then it has expanded its customer bases and also sells to the replacement market. Its target markets include South America, North America, Europe, Asia and Africa. Direct sales to automobile manufacturers now account for no more than 25% of its turnover.
This expansion led them to requiring a new ERP solution that would give them better visibility across the all its operations. After an evaluation of several solutions it selected IFS. Applications to deliver financials, manufacturing, engineering, maintenance, project and document management, distribution, quality control, CRM, and BI.
How green can Cauplas get
Cauplas is currently trying to ensure that its own manufacturing and waste has minimal impact on the environment. Despite this it seems that the new system is installed on-premises rather than using the cloud. This is surprising considering the environment policy the company has. It includes the statement: "When business decisions are made, we consider the impacts on the environment, health and security".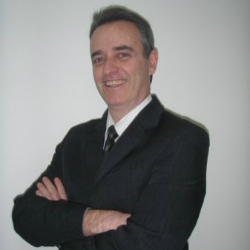 The nearest Azure data centre is located in Brazil. IFS host on Azure though it is not known whether there is an instance in the Brazilian data centre. With a single location in Cordoba, Argentina Cauplas manufactures and distributes its products across the globe. It is looking to IFS to help improve its business processes. Cauplas CFO commented: "The flexibility of IFS Applications will help us establish new business practices that will improve efficiency and, ultimately, drive profitability. We will also benefit from the enhanced visibility that an integrated ERP system provides, offering accurate information for improved decision-making."
Conclusion
IFS continues to win new customers across the globe.  What would be interesting to know is what solution it replaced at Cauplas but the information was not available. Walmir Cardoso, sales director for IFS in Latin America commented: "IFS offers a fully-integrated enterprise solution that meets all the requirements in the automotive sector. We are very pleased to welcome Cauplas to the IFS community of customers and we look forward to a long and mutually beneficial relationship."