Rimini Street has announced that it saw a 39% growth in revenue across all Oracle product lines. This increase covers the 12 month period ending June 30 2016 compared to the previous year. Growth is not just from existing clients as Rimini Street saw its client base increase by 34%.  In terms of products, Oracle Database and middleware revenues grew by 200% and Oracle E-Business Suite by 48%. The Rimini Street press release omits the actual number of new clients it has gained. While statistics may look good the actual figures will tell a better story.
Companies look to re-invest savings
It seems that customers are looking to achieve cost savings achieved by switching maintenance from Oracle to invest into new projects. Brian Murphy, chief information officer, Dean Foods commented: "At Dean Foods, we are always looking for ways to shift spend from ongoing operations to projects that make a bottom-line difference in the business and helps us innovate in this fast-moving industry. By leveraging Rimini Street's industry leading support service, Dean Foods has been able to move significant funds from maintaining our Oracle JD Edwards enterprise software to strategic initiatives in business intelligence and master data management. In addition to the substantial savings, my team really benefits from the high level of service delivered by Rimini Street's support program, which includes an expert assigned Primary Support Engineer and support for our vital customizations at no additional charge."
The acceleration of Oracle customers moving to Rimini Street may have a silver lining for Oracle though. As companies look to move their maintenance away from Oracle it frees up their finances to consider cloud solutions. Oracle will hope that this results in a revenue shift back to them once their migration project is completed. With Oracle recently announcing its aggressive IaaS strategy at OpenWorld and a strengthening of its PaaS and SaaS offerings, Rimini Street could enjoy a further increase in revenues. The question will be how long this boost will last and whether there is a churn in customers as they move away from on-premises and into the cloud.
Other factors for growth
Rimini Street is not just relying on its original portfolio of Oracle product support for growth though. It has also announced it is supporting Oracle ATG Web Commerce solutions for customers. This product is now in the Oracle Extended Support programme. Rimini Street see this as an opportunity that it can take advantage of.
Companies still using these solutions can look to migrate their support from Oracle as product support nears end of life. For ATG 9 customers, this may mean as soon as December 2016 when the product moves from extended to sustaining support. Customers looking to increase value from their support payments might consider the new offering from Rimini Street who believe they offer better value for money.  ATG 10 customers face the same issue in 2018.
Oracle ATG support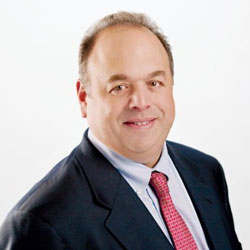 The products that Rimini Street intends to offer support for include:
ATG 9 release from Oracle
ATG 10 release from Oracle
Oracle Commerce 11
Oracle Commerce Guided Search (Endeca Search) and Experience Manager 11
MDEC Engine 6.5
Rimini Street already offers support for the underlying technologies that support this software. That includes Oracle Database for ATG Commerce Solutions, as well as Oracle Siebel and Oracle Retail products. Rimini Street will need to add support offerings for the aging Oracle software portfolio. This will enables them to expand their business. The interesting question is what they will do as customers migrate to the cloud. Especially if that migration increases in volume.
Seth Ravin, Rimini Street CEO commented: "The addition of Oracle ATG Web Commerce to our support service portfolio gives even more Oracle licensees the option to switch to and leverage Rimini Street's award-winning support, realize substantial savings and avoid unnecessary upgrades throughout their entire Oracle landscape. Rimini Street remains focused on delivering innovative, more relevant and higher value support service solutions to Oracle and SAP licensees around the world, and on creating an opportunity for our clients to re-allocate significant savings to fund strategic programs that help bring more value and growth for their businesses."
Oracle vs Rimini Street draws to a close
Rimini Street also issued an announcement about the Oracle vs Rimini Street court case. The good news for Rimini Street is that third party support for Oracle licenses is lawful. That outcome alone ensures that Rimini Street and other companies can continue to offer services. Rimini Street will still need to pay Oracle $124.3 million in costs for software copyright infringements. However, that "infringement" was deemed innocent rather than "wilful". The distinction is important and strengthened the dismissal of the Oracle claim that Rimini Street carried out illegal tortious business conduct, such as inducing breach of contract and interference with Oracle's business relationships. That led to the rejection of Oracle's punitive damages claim.
… or does it
Rimini Street has already financed $125 million to cover the cost of the case. It is also looking to appeal against $88.7 of the award. It has accepted the one-time fair market license payment of $35.6 million.
Daniel B. Winslow, general counsel, Rimini Street stated: "Rimini Street will take responsibility for its past practices and pay the one-time fair market license fee of $35.6 million to Oracle for innocently infringing certain of its software copyrights. When one considers Oracle's other litigation losses, such as the $100 million in value Oracle recently agreed to pay the State of Oregon for Oracle's alleged misconduct, the nearly $250 million Oracle agreed to pay the U.S. Department of Justice for Oracle's alleged misconduct, the $3.1 billion Oracle has recently been ordered by the Court to pay HP Enterprise as damages for Oracle's misconduct, and its failed $8.8 billion claim against Google, Rimini Street is confident that the final judgment in this case is yet another Oracle overreach and will not stand on appeal."
So what next
Rimini Street is hoping that this will draw a line under the matter. Should they win the appeal it will merely be a boost to their funds.  They will hope that this shuts the door on any further claims by Oracle. Subsequently the intended IPO in 2017 can continue unimpeded. Rimini Street ceased the support practices in 2014 that infringed the Oracle copyright.
Ravin confirmed this by saying: "In 2014, the Court determined that some Rimini Street support processes infringed certain Oracle software copyrights. Rimini Street took immediate responsibility and changed its support processes in 2014 to comply with the Court's order without disruption of service for any Rimini Street client. No client service has ever been impacted before, during, or following the Oracle vs. Rimini Street trial or in the 11 year history of the Company."
Conclusion
Rimini Street has not mentioned growth in its SAP business in this press release. This could be because it plans to issue a separate press release covering this. If not it raises the question as to whether the growth from SAP customers was as great as Oracle customers. The increased revenue is good news and will help cover the interest payments for the $125 million loan. Importantly, the Rimini Street business is growing stronger despite the court case. They have delivered a 38% compound annual revenue growth since 2012. That growth has led to an annual run rate of $160 million and 42 consecutive quarters of incremental revenue growth.
This is doubly impressive and shows the underlying business of Rimini Street was barely affected by the incident. Ravin concluded: "We were pleased to have had our day in court and glad to bring the issues in this case to resolution and close. The global Rimini Street team remains focused on providing excellent service to our fast-growing global client base, expanding our worldwide service capabilities and innovating the enterprise support industry."
Observers will now wonder when Ravin will announce the IPO for Rimini Street. The court case to recover the payments will make valuation interesting. Depending upon the state of the court case at the time of IPO could have an impact on the price.  However by financing the existing fines in a separate deal it should have more of a positive impact on that valuation.