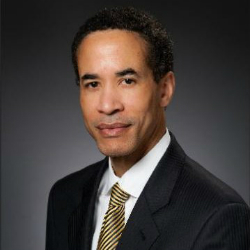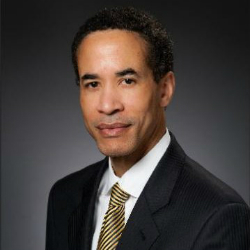 Infor released their Q1 2017 results recently showing a 10.9% surge in revenue.  They reported an increase to $710.7M total pro forma (currency adjusted) revenue in Q1 2017 from $640.7million in Q1 2016. That is despite a fall in the traditional revenues. The reason behind this growth is mainly the success that Infor has been experience in SaaS based revenue. Consulting services have also been increasing, growing by 13.8%.
The most impressive growth was SaaS though, 130%. This is a reflection of the Infor migration from their on-premise solutions to the cloud. Charles Phillips, CEO Infor revealed that the last two cloud suites are on track to be completed by February 2017. While this doesn't mean that all implementations will be in the cloud, it does mean that Infor will be able to upgrade its existing customer base to cloud solution. This protects its existing base and is something that others like Oracle and SAP have not yet managed to do.
is Infor Growth is increasing?
What Phillips is rightly proud of is the increasing sales that Infor has managed. For the last six quarters Infor has closed the largest deal in its history. The deal this quarter was with Travis Perkins. They are the largest building supplies company in the UK and have engaged Infor to help with their digital transformation rather than just an ERP solution. Phillips commented: "As part of the agreement we will provide the digital backbone to the entire supply chain and customer experience. Just as with many other eight figure transactions we have closed in the past year, this is yet another example of investments in our industry cloud suite."
It is not just the largest deals that are increasing in size. The average closed deal for this quarter was up to $131,000, a year ago it was only $79,000. Contract lengths are also up to 30 months, compared to 27 months a year ago. This latter statistic is important as it shows commitment from clients in the client based solutions. In fact Phillips highlighted that he believed average deal length will remain at more than three years. It will be interesting to see if that stretches to four years over time.
Is Infor smashing SAP and Oracle?
Phillips also said that they enjoyed 83 competitive wins against SAP and Oracle. Not all of these were upgrades either. Although Phillips was a little evasive when questioned about this. 31% of those wins was with existing customers moving to cloud and the remainder were either cross sell or new customers.  It would have been more interesting to understand how many of those deals were actually new in their own right.
Infor is also expanding its sales force for the first time in years. A net increase in 61 people who will take several months to ramp up. They are also signing new deals with SI's, notably Tata in the last quarter. This is a competitive market at the moment for salespeople and retention is as important as recruitment.
Is Infor growth everywhere?
Phillips was clearly pleased with the progress of the new retail vertical. It is a vertical close to him as he and Duncan Angove (president at Oracle) were in charge of it at Oracle. The retail strategy is working. The recent tactical acquisition of Starmount has delivered the POS solution that was missing from the portfolio. Phillips did not rule out further acquisitions but refused to announce that anything is imminent. One acquisition that Infor is looking for was alluded to by Corey Tolefsson in a recent interview. Infor do not have the space planning solution to fill out their portfolio.
There is also double digit growth in healthcare, manufacturing, Enterprise Asset Management (EAM). One vertical missing from that list is aerospace. Over the last few months Ramco seems to be attacking that market aggressively. It recently won deals in Canada (from SAP) and Vietnam. Whether Ramco can nibble away at the Infor market share though is unknown.
Earlier this year Infor also announced FedRamp certification for its government solutions. This was an important step for Infor as it looks to win business in the US government. Phillips believes that this will become an important sector for the company with some major deals in the pipeline.
Conclusion
This was an important quarter for Infor as it sets the tone for the year ahead. The company needs to improve its brand awareness and big wins should help. As it moves forward into 2017 one analyst asked how close Infor was to an IPO. Phillips responded with firm evasiveness "I won't say its off the table but no real update at this point in time."
It feels like Infor is on the cusp of being taken seriously. Always third behind SAP and Oracle it has never quite made enough noise. The quiet competitor lagging behind SAP in market share and rarely heard above the voice of Oracle (Ellison). If they can win some substantive government contracts away from Oracle in the next few months the conversation might just be altered slightly. February will be a milestone. Having all its products in the cloud will be the culmination of a long journey and one that has transformed Infor. The only problem it has is that it is not alone in the ERP hunting for market share. The launch of Dynamics365 in the autumn could be a major threat. The growth of companies like Ramco and NetSuite are an ever present menace, especially in the mid market.