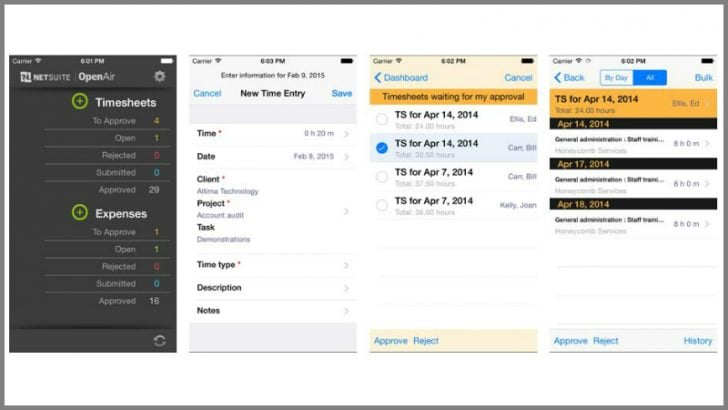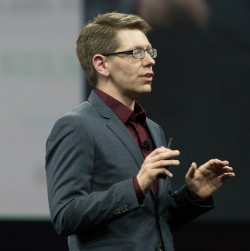 Was it a coincidence that Malin Huffman released a blog yesterday about the NetSuite iPhone app. On the same day NetSuite released an updated version of a different app, the NetSuite OpenAir Mobile App. OpenAir is the professional services automation solution provided by NetSuite. NetSuite acquired OpenAir in 2008. The Openair App was first released almost seven years ago on 16 September 2009.
Huffman is keen to point out the benefits of the NetSuite app, despite not having received an update since 2 February. The timing of the blog is no doubt related to the release of the new iPhone and Apple Watch. The NetSuite app supports the sending of notifications to the Apple watch. The Apple watch never reached the popularity of the iPhone on its first iteration. The price point is still expensive so the Apple watch is likely to remain an exclusive item rather than a must have.
NetSuite OpenAir App
In fact there appear to have been two releases of the OpenAir app. A feature update releases followed quickly by a bug release. In version 2.2.0 NetSuite list five key features that were improved:
Exchange rates are now based on the date of the receipt
Payment type and receipt status are pre-populated with default values
Support for the "Require notes" project setting
The Time entry units picker in Settings now uses the same value as the server
Security enhancements
Users will welcome most of these feature updates. The first four appear are focused on  enhancing the user experience of the mobile app. Unfortunately, NetSuite has not announced the detail around the security updates.  This is a shame as it delivers no sense of urgency to the update. Should users quickly seek to update the app to the latest version? As their current version is vulnerable. Or does it bring in another level of authentication.
The purpose of the app is to allow NetSuite users to continue to work in the NetSuite OpenAir environment despite being away from a desk. The solution allows professionals to track their time and expenses as well as keep updated on projects. For managers there are approval functions that maximize the use of dead time during travel.
Conclusion
While Huffman's blog is interesting in terms of what the NetSuite iPhone app is capable of. It seems like a missed opportunity for delivering the news about the OpenAir app update as well. On the other hand only by producing the blog were we notified that NetSuite had indeed updated the NetSuite OpenAir app. What iPhone users need to be aware of is that they should regularly check their apps and whether they run on the latest version. This release contains a security update and users should therefore update it as soon as possible.