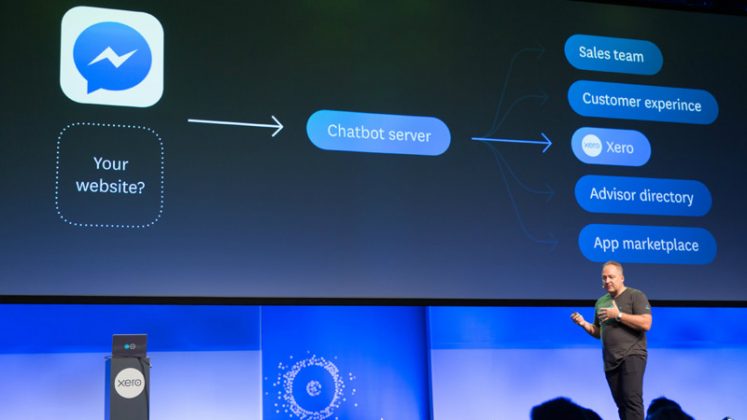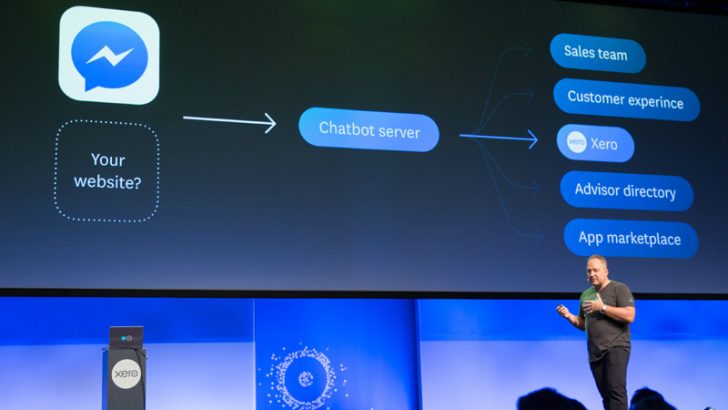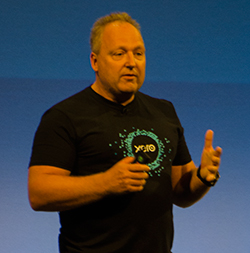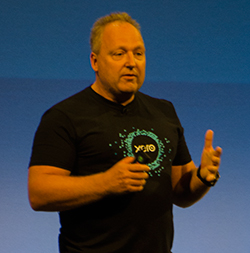 Xero announced a new chatbot at Xerocon South. This is not just about engaging with existing customers, Xero has also developed the bot to interact with the 50 million small businesses who already use Facebook. The bot will work in the same way that a weather app can reveal a forecast in their local area. Hey Xero, will reveal a nearby bookkeeper or accountant that will be able to advise the small business. This is a smart use of a bot. If Xero can develop it into  a wider business consultancy bot it might become revenue generating in its own right. So far, Xero have not indicated they are looking to do this.
Rod Drury, CEO Xero commented in a blog: "Connecting the more than 50 million small businesses on Facebook Messenger with accountants and bookkeepers is a huge opportunity for our industry. We're opening up access to accounting software, solutions and advisors to help millions of small businesses be more productive and get the advice they need to grow and create jobs."
Extra benefits for existing Xero Users
Existing Xero users can use it in a similar way to how Sage 100 users use Pegg, the Sage  bot. The Xero bot will allow users to question their accounts system while remaining within Facebook. The examples that Xero gave included the ability to understand who owes them money and when the next bill is due.
Xero recently carried out research that revealed over 83% of respondents (from 1,200 small businesses) use electronic communication channels to talk to customers. These channels include social media, text, mobile messaging and online chat. Over 80% of the respondents use the channels weekly and 45% of them use them daily.
Accountants and bookkeepers will also look to leverage different social media channels. The most common communication with accountants and bookkeepers is text though (43%).  One wonders if Xero will extend the bot to add interfaces that will be used by accountants as well. This perhaps indicating that accountants have not yet started using social media platforms in earnest.
The bot is not yet available and Xero only confirmed that it would be available later this year. They are also working on the interfaces for some other social media platforms including Slack and Apple IOS. Surprisingly Skype is omitted from this list at the present time though.
Powered by Amazon
The new bot is built on Amazon web services. This is an indication of the growing importance that Amazon has to Xero. It will be interesting to see what other AWS functionality Xero takes advantage of over the next few months and years. AWS are helping to enable the rapid growth Xero are experiencing across their chosen markets.
Conclusion
This is only one of several announcements Xero made at Xerocon. One other is focused on the local markets, such as extending the financial web in Australia.  What makes the bot globally interesting is that it should be available to users in the US, South Africa and UK as well as Australia, New Zealand and other Asian countries. That anyone can access the bot when it launches makes it a new marketing/sales channel for Xero. If it extends advice from where a local accountant is to other financial FAQ's.
Bots are becoming increasingly important in ERP and accounting world. IFS recently announced a Bot as well. These bots will be generally available in 2017.During next few month the whole expectation on user experience may change. The big question is how many people will actually start using the bots.  What is clear is that it will not entirely replace the normal interface for most solutions. It might mean that some employees are able to leverage their ERP solution faster and a user friendly manner.