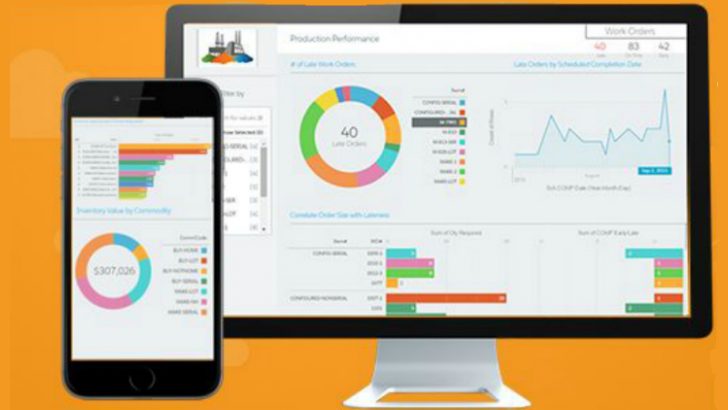 Rootstock has announced the availability of ERP performance dashboards. In doing so Rootstock is delivering analytics on ERP for manufacturing and distribution. The new app is available now on the Salesforce appexchange. With Dreamforce16 starting on the 4th October, Rootstock is not alone in making a Wave announcement. Earlier this month FinancialForce announced Wave for Professional services a year after its first wave apps.
Supporting Manufacturing and Distribution
Rootstock has taken advantage of the Wave analytics engine provided by Salesforce, delivering performance dashboards complementing its ERP solution. The Rootstock ERP will allow both manufacturers and distributors to obtain new insights through the new features. The dashboards are configured to interrogate ERP data stored by the Rootstock or core Salesforce solution. The dashboards are able to display information in various formats, bar chart, doughnuts or line graphs.  Business leaders can see the business performance against their KPI's. They can also identify trends from the data. Examples of reports that Rootstock have already delivered are:
Closely track planned production target and monitor costs.
Ensure efficient usage of factory and/or warehouse resources.
Ensure optimal inventory levels, and more.
The Rootstock ERP solution is typically sold to manufacturers and distributors. Rootstock also has customers in Engineering services, which should also benefit from this new solution.
Analytics and dashboards comes to ERP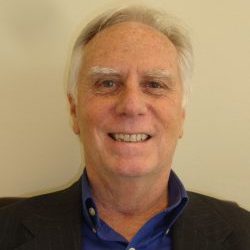 Historically, data neglected within ERP systems while business leaders waited for their reports. With the dashboards now available through Wave these same business leaders can view their data in real time. This allows them to make decisions faster than they have done before. Patrick Garrehy, CEO of Rootstock commented: "ERP applications are one of the most comprehensive repositories of operational data, and by tapping into this data, managers and executives can identify opportunities to meet and surpass their business. There is no larger application than ERP for Manufacturing and Distribution, and adding analytics accentuates the value of these types of systems. Rootstock's ERP system provides its users with a detailed overview of their business, with over 600 objects and 15,000 fields.
"This new application, powered by Salesforce Wave Analytics, makes it very easy to access this data in a visually intuitive manner and drill down to discover and act on the insights contained in their business data. It is a natural extension to our class-leading ERP for manufacturers and distributors, and will enable our customers to derive even greater value from our solutions."
Value for money?
While pricing for Wave is only available on request from Rootstock, the Salesforce price starts at £60 per user per month. While Rootstock says that the analytics is available to all levels of employees, companies should consider the ROI. What is clear though is that more and more companies have developed Wave applications in time for Dreamforce16. Ketan Karkhanis, SVP Product Management, Analytics Cloud, said: "Wave Analytics is seeing rapid global adoption as companies everywhere are demanding mobile, actionable data discovery and analytics that are embedded in every business process and allow employees to be smarter about their customers. We are excited to extend the power of Wave apps to even more departments and industries with our innovative portfolio of ISV Wave apps now live in the AppExchange."
Conclusion
Rootstock kept its communication active over the summer period. It announced two partnerships with apps to complement its ERP solution. It also announced a channel deal a few weeks ago, possibly winning a partner away from IFS. Whether there will be further announcements before or at Dreamforce 16 is yet to seen. However in delivering this Wave app, Rootstock has not only embraced the power of the Salesforce platform. It has also delivered the ability to its customers, to make data driven decisions without reverting to external analytics solutions.