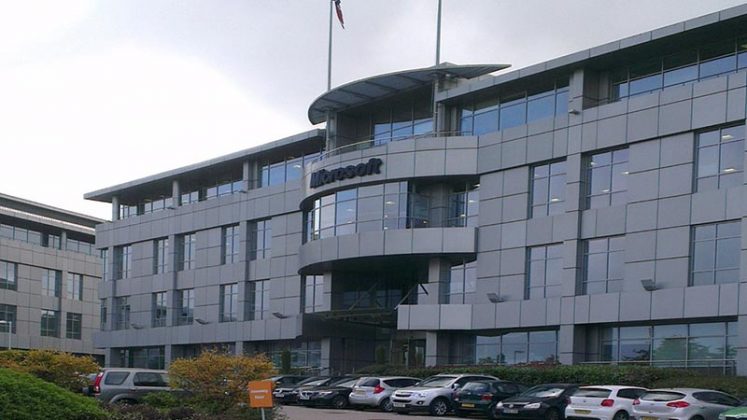 Microsoft has announced that it will now deliver its cloud solutions from data centres inside the UK. It is claiming that it is the first global provider to deliver complete cloud from UK data centres. Given how hard it is to pin down "cloud" it's hard to say if this is right.
The announcement was made in a blog on the Microsoft news site. It says: "The Microsoft Cloud in the UK opens today with Azure and Office 365 now generally available from multiple data centre locations in the UK. This cloud empowers the digital transformation of businesses and public sector organisations, helping them increase productivity while meeting compliance and policy requirements. It will also add Dynamics CRM Online in the first half of 2017."
The launch of this service comes 10 months after plans for it were announced by Satya Nadella, CEO, Microsoft. In November 2015 Nadella said: "By expanding our data centre regions in the UK, Netherlands and Ireland we aim to give local businesses and organisations of all sizes the transformative technology they need to seize new global growth."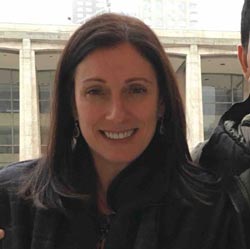 Cindy Rose, Chief Executive of Microsoft UK, said: "We're delighted to see such growing demand for Azure, Office 365, and Dynamics CRM Online from our new data centres in the UK. We've been part of the UK's tech landscape for over 30 years and we're proud of the way this country leads the world in embracing technology and new ideas. With our trusted cloud now delivered locally, and our commitment to principles of security, privacy, transparency, compliance, and availability, we are well placed to support the digital transformation of organisations throughout the country."
First adopters come from Government, Defence and Healthcare
The blog announces a number of big customers. Among these are the Ministry of Defence who will be deploying Microsoft Office 365 and Microsoft Azure. It has opted for this deal based on value for money and data security. The MoD has been using the cloud for both logistics and operational reasons for some time. This deal should increase Microsoft's share of that very lucrative market.
With a history of expensive IT failures, the NHS is beginning to look at cloud seriously. There are several mainstream deployments already in place for digital imaging and records management. Some NHS authorities now see cloud as allowing them to finally link up the complex healthcare delivery chain. It will be interesting to see how many NHS Trusts Microsoft can sign-up over the next year. Given the current financial pressures on the NHS there is pressure to use cloud but it also has to be cost effective.
This announcement will also raise questions from a G-Cloud perspective. The UK government is committed to increasing the IT spend with SME's rather than the big IT companies. Microsoft has not yet announced details of third-parties inside its UK Cloud ecosystem. It maybe that it will announce a deal for G-Cloud providers. This would certainly appeal to many of the smaller providers. It will also concern many of the larger providers who have built out their own G-Cloud compliant data centres.
Microsoft will also want to push Azure to UK customers. The UK government has become a big supporter of OpenStack. It will be interesting to see if Microsoft decides to deploy OpenStack inside its data centres. If it does it will be interesting to see the sales volume compared to Azure.
A demand for UK-based cloud for data sovereignty
In 2015 UKCloud (formerly Skyscape) published a survey entitled "Data and Cloud: What Parliamentarians Think". The report showed that offshoring sensitive data was seen as an inhibitor to both central and local government adoption of cloud services. By creating a UK version of the Microsoft Cloud the company is responding to that concern. What is not clear is how many data centres Microsoft has in the UK. Redundancy is a major concern and if it were to be in the position of failing over outside the UK it would be disappointing.
In June, Microsoft finally won its court case against the United States Government over the disclosure of customer emails held overseas. It also launched but then lost a different case when it sued the US Government over customer privacy. Whether either of these will have any direct impact on customers is questionable.
Conclusion
This is a good move by Microsoft and will appeal to a lot of large customers. It will be interesting to see how much impact it has on G-Cloud. There will certainly be a backlash from smaller data centre providers. They have had to invest a lot of money to achieve UK Government security standards.