Yesterday SAP announced that they had invested in Vivanda. Baltimore based Vivanda was founded 2014 by a group of McCormick employees and partners. They had created a food and flavour genome called FlavorPrint while working at McCormick. In 2014 McCormick made the decision to spin out the company in order for it to thrive as an independent entity that had a wider application than its core business. Since then Vivanda has set up API's that deliver access to a food personalisation platform which allow its partners to personalise food content.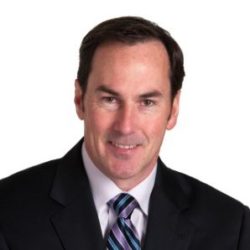 So why has SAP invested in a company that is more about the information it provides than the technology? E.J. Kenney, SVP Consumer Products Industry Business Solutions at SAP explains: "The SAP strategic investment in Vivanda will expand the collaboration between the two companies and will further enable food companies using solutions enabled by SAP HANA to leverage the FlavorPrint technology and data collected to engage and connect with consumers in more personalized and relevant ways.
"It is our goal to help our food industry partners to grow profitably by delivering increasingly personalized experiences and outcomes directly to consumers. Profitable growth results from providing more targeted brand experiences and outcomes in context with greater convenience and value beyond simply price, and by leveraging consumer interactions to drive innovation and improve new product success rates. Vivanda and SAP together will deliver on both areas."
Symbiotic relationship
SAP benefits from having access to the API's to potentially mapping into its food and beverage ERP solutions. With the data stored in SAP HANA it will be able to deliver information relating to taste preferences around the globe to its multinational clients. This will enable them to carry out initial market research. This could show, for example, a Czech beer having flavours that are liked in Australia. As the number of data points grows the more accurate predictions will become.
There are numerous other applications. For Vivanda, access to SAP HANA will enable them to scale-up even further. This will help deliver rapid insights for an increasingly complex algorithm. The FlavorPrint technology already maps 16,000 aroma chemicals to 33 flavours and 17 flavours. It also collates dietary and nutrition attributes and is creating a growing library of ingredients, products and recipes. Customers such as Serious Eats already use the platform to help analyse recipes. It will be interesting to see how many SAP users start to use the technology once it is available.
Jerry Wolfe, CEO and founder of Vivanda commented: "Taste drives choice! Consumer research shows that the number one driver for selecting food is taste preference, and consumers are craving personalized recommendations on products and services with regard to preferences on taste, texture, diet and nutrition to inform choice. Manufacturers and retailers are struggling at unprecedented levels to meet their customer expectations on this point. At Vivanda we digitized taste, allowing our omnichannel partners to better meet their consumers' needs with an enhanced food experience through personalization and added insight."
Conclusion
SAP has not revealed the level of investment or details of its agreement with Vivanda. What will be interesting is to see how fast Vivanda can grow with SAP's help. There are SAP customers interested in deploying this technology. The question is whether they will deploy on-premises or wait for SAP to integrate it into SAP S/4 HANA.