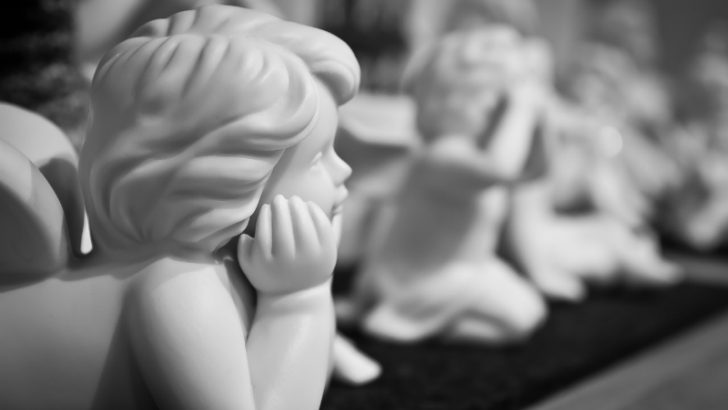 Over the last year Infor has been investing heavily in its Cloud Retail Suite. They have added new channel partners, invested internal in Sales teams and also development. Recently they have acquired companies like GT Nexus, Predictix and Starmount to develop their strategy. We spoke to Infor General Manager for Retail, Corey Tollefson, at Inforum.
A case of deja vu for Tollefson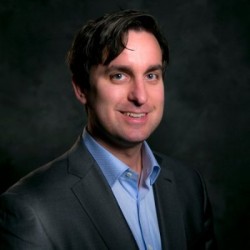 Tollefson began his career at Anderson Consulting, which later become Accenture. He worked on Retek, the retail technology solution that was subsequently bought by Oracle. At Oracle he initially worked for Duncan Angove who reported to Charles Phillips.
Angove and Phillips joined Infor in December 2010. The former as President, the latter as CEO. When they wanted to set up a retail team its was natural they turned to Tollefson to head it up. Tollefson joined Infor in December 2014.
Tollefson sees several parallels between the two. He commented: "The first vertical at Oracle was retail. Retek was the first acquisition. We're kind of telegraphing a playbook here, but if you look at it, the first acquisition was Retek, the second acquisition was ProfitLogic, which is similar to Predictix. And then, the next acquisition Oracle made was a company called 360Commerce. A lot of those people went to Starmount, and a lot of the people who were at ProfitLogic went over to Predictix. "
History seems to be repeating itself but Tollefson was keen to point out that this second iteration will be different. So what is the state of retail in Infor now?
"That is the history, and then over the last 18 months, I've just built a really good team, from strategy and development, it's just been an amazing ride. I think we're probably closer to almost 700 employees, dedicated to retail after the Predictix acquisition."
So is Infor spending all its money on retail?
Is Predictix purely a retail acquisition?
"I'm glad you brought that up. Much as I'd like to think that all these acquisitions are only retail, the reality is if you can forecast anything. If you can forecast the SKU, and get the right product, at the right price, and the right location, you can forecast anything. You can start forecasting the likelihood of people needing to come into a hospital."
Surely Starmount is more retail focused.?
"Well, actually I can make an argument for you that Starmount goes beyond retail too. The argument I'd make is Starmount starts with the in-store experience. Now, what is in store?
"In-store experience is point-of-sale, mobility, client selling, endless aisle. The reality is that it could be a patient in a hospital, is that a customer? A building supply company that needs to sell parts and services to its contractors, is that a retailer? So there's a lot of examples where this is going to cross-pollinate into groups."
So how did Infor retail come about?
"Since we started this journey, it has happened very quickly. It started in the board room with me and Duncan at our corporate office and we said:
"If we're going to do this we have to go all in, and we need to be comprehensive and we need to be end-to-end."
Tollefson believes that Infor had the core capabilities for a retail solution. Infor Labs provided the quality control to ensure that it wasn't just an on-premises solution but architected for the cloud. Hook and Loop has delivered modern user centric design. With the architecture sorted how did Infor look to ensure the functionality was relevant?
"We don't want to do this by ourselves and just build stuff for building its sake; we wanted to work with customers. Whole Foods looked at a $250 million option and a $150 million option for retail. Their functionality scope included item, ordering, pricing, allocation, replenishment and they chose to work with us.
"At the same time we said let's go build this, and let's go build it with a couple of partners. Whole Foods the one we have announced. There are others out there that we have not announced yet that were building this with, and it's not to be grocery specific, it's to be market specific."
Other microverticals
So what other micro vertical solutions should we expect?
" Well, we wanted to go very narrow and deep for Whole Foods. We also want to go very narrow and wide because we have 13,000 fashion apparel companies that are becoming retailers. For example, Louis Vuitton, there's no reason why they couldn't open up a store front. If they do we do want them to go to Infor rather than some other company. So we decided to build the core merchandising elements. Some of the Predictix acquisition was around the science, the forecasting and algorithms. The other part is that they helped us accelerate the roadmap around ordering and pricing, too.
"The third element was how do we get really relevant in the stores? So we've been spending a lot of time, focus and money on building out our web platform, which is called Rhythm. We've got great technologists and engineers working on that and we're marrying that with the in-store experience. That's something that we didn't think we had the capability of doing. So we went out and bought Starmount. Starmount is a great acquisition because they've got some good brand-name customers in that soft line apparel space. For example, Urban Brands has deployed it."
"The good thing about Starmount is it's not a be all, end all system. You need to deploy the whole big point-of-sale system if you have one of those legacy solutions like Micros (now part of Oracle Retail). We can just deploy our clienteling or mobility app, our central office, back office, our store inventory management solution. That can provide more information rather than just simply ripping and replacing a POS. Selfishly I'd love to replace the whole thing, but like all of our acquisition strategy, it's the surround strategy. "
For Infor this means that if the customer doesn't want to replace some enterprise solutions they don't have to. The glue that binds this is Infor Ion, the middleware that Infor use to integrate applications together.
Is buying an on-premises solution a strategic fit?
Like many retail solutions Starmount doesn't appear to be a cloud solution. We wondered what the architecture is and posed the question.
"Starmount is predominantly open-source today. Most implementations are on-premises. We have a very clear-cut roadmap but within the next, I'd say quarter, we want to get that product set in the Cloud.
"We are going all in on making this a Cloud solution, and for the short term, if there's a customer putting a gun to our head, saying, 'take it on premise', then we'll sell it to them that way. But our design principles haven't shifted; we want this to be Cloud. So that's what we're going to spend a lot of our time and money initially on."
There is still an element of retail that is missing though from the Retail solution; Store planning and layout.
"Let's talk about that. Store planning is interesting, because for a lot of years different vendors tried different things. Oracle's story around store planning was to look at it way downstream so nothing around forecasting or analytics. It was look at it from a macro space perspective. They bought a company called, Advanced Visual Technology.
"The actual CEO works for me now, his name is Mark Teichman. AVT was a UK micro space planning solution but it never got scaled. This was because JDA is the McDonald's of space planning, everyone uses it. So I think our point of view is stay tuned on this. We're going to have an answer here but were not putting as much emphasis on that portion yet. This is partly because the end retailers are not writing big checks to replace that."
For start-ups selling cloud based space planning solutions and looking for an exit strategy it might be worth considering an approach to Infor!
The state of retail today
What is the state of retail at the moment?
" Well that's what's so exciting about this job, everyday it's just chaos and disorder. You have retailers that are acting like brand apparel companies. I could create an argument that the Gap, for example, is an apparel company, a manufacturer, because they are sourcing all their products they are putting all their emphasis on the supply chain.
"I could make an argument that some of these retailers are getting into other industries, like health care. Target and Walmart, a lot of their emphasis is not just on the consumer or customer experience, it is the patient experience. They are trying get customers to come in for their medical clinics, things like that.
"We also working with Telco providers. They just want to make their money on the accessories. The phone is basically given away for free. They make it on the data plan and all these accessories, like chargers. They hope you lose your charger in your hotel tonight, that way they can sell you another one but they need predictive analytics to understand what the right supply in their stores and kiosks is."
All roads lead to retail
So other industries are changing too
"Yeah, we've got to start moving into other areas with our retail message. Because everyone wants to act like a retailer."
Even retail itself is evolving though as Tollefson explains: "If you met with Amazon, they wouldn't consider themselves a retail company. They are a supply chain company. Why are retailers so hell-bent on this? You basically do endless aisle for every retailer. If you walk into a Best Buy store and they don't have the product you want, you use your phone, and you just buy it online. But you don't buy it from Best Buy—you buy it from Amazon.
"We're providing endless aisle applications out of the box from the Starmount acquisition. So Customers can look online to do research before they walk in the store. If they don't buy it, they abandon their cart. They can then walk into the store with a unique identifier, whether it's using beacon technology connected to the mobile device; or it's as simple as going to the counter and using your loyalty card.
"They will know. "Hi, when you were online you didn't buy that. Do you want to buy it for 10% off today? We'll put it on a promo." Or, they don't have it there? We'll just do endless aisle using the mobility app. You order it here and we'll just send it to your house. These are novel concepts, but there's so many people in retail that don't do this today. In Europe, especially the UK, some retailers are light years ahead of retailers in the States."
Will Infor lead the way with a beacon app
Steve: Have you seen much Beacon technology?
"Here's the problem with Beacon technology. There is not a lot of adoption of apps by individual brands. So for Beacon technology to work, you need to walk into a retailer that has the preconfigured beacons to work with the apps. You walk in Abercrombie and Fitch, you need to have an Abercrombie and Fitch application. There are a lot of the retail stores. A lot of customers don't want 300 apps on their phone. So it's hit and miss so far."
Is there's an opportunity for a start up to have a universal app?
"Yeah, there's also an opportunity for us." 
This is interesting. Infor may be looking to create a platform on the beacon technology itself. Stores may be able to brand and configure the app for their own environment and Infor would benefit by having a solution on a technology that could revolutionize retail.