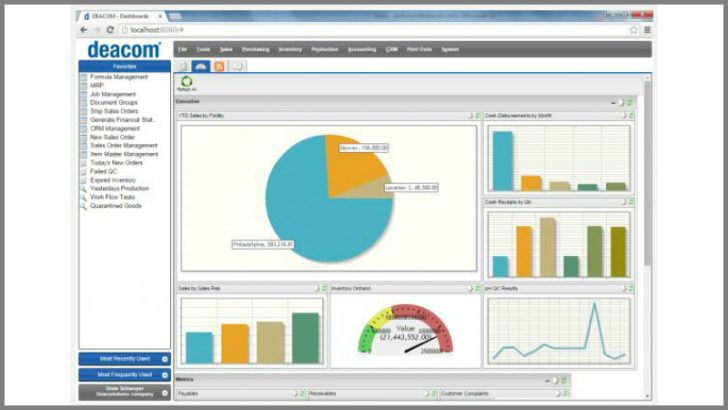 Deacom is an ERP solution that focuses on process and batch manufacturing. They have just announced the release of an ecommerce application within their ERP solution. Interestingly this is not a solution that needs purchasing separately. Existing customers merely need to upgrade to version 14.10 in order to access it.
In the modern world, manufacturers need an ecommerce platform to sell direct to consumers. Some might be able to do this using third party applications such Amazon. However there are advantages in having the platform embedded within the ERP solution. Deacom has built its ecommerce application to enable customers to reach both the B2B and B2C markets with a virtual store front.
There are also disadvantages too. As the solution grows more complex Deacom will find it harder to update. With a platform that enables the integration of different elements, each can be worked on independently. In this case Deacom has embedded the ecommerce solution. This means that over time there is a risk that the solution will become harder to maintain and update.
Manufacturers need to sell direct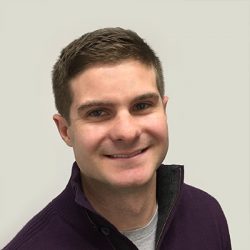 Scott Deakins, COO of Deacom, Inc. commented: "It's no secret that an online presence is critical for today's businesses to survive but what is shocking is the amount of manufacturers overlooking opportunities to turn these platforms into sales generators. Last year, ecommerce sales increased more than 14% from the previous year totaling $371.7 billion, according to the US Department of Commerce. To encourage our customers to capitalize and take a more aggressive online strategy, we have developed ecommerce capabilities that are powered by the data from the core ERP system."
The new solution has several features that are common to other ecommerce applications. This is wrapped up in what Deacom describes as a professional front end customer experience. Screenshots of the solution are not yet not available. Deacom's vision "Complexity made simple" suggests the customer experience should be easy to use. These features include:
Provide real-time inventory levels to customers.
Create individual customer logins with contact information and personal preferences.
The updated data is available instantly across Deacom as orders are saved or cancelled.
It will allow users to set up order templates for recurring purchases.
The Deacom USP
The new eCommerce solution provides a single location where all ecommerce information from pricing to part restrictions are managed. Information that needs to filter through to other parts of the system does not need manual replication. This enables the Deacom user to have a single version of the truth.
The available details are scant on what pricing options are available. Also how much personalisation of pricing is achievable within the system. Deacom has ensured sales orders entered on the ecommerce site are instantly available to view across the whole organisation. This means that all areas of the business from accounting to manufacturing to warehouse will be aware of the impending orders and their delivery dates.
No add ons – just a single ERP solution
This is not just a stand alone ecommerce solution. Deacom have enhanced the sales reports to include all channels to market. They have not forgotten the user experience either. There is also the ability for companies to brand and use corporate palettes for the front end. The solution is additionally supported across any platform or device. For consumers there is support for credit card transactions with AES256 encryption. Surprisingly there is no mention of third party payment solutions available. This could be due to Deacom appearing to shy away from third party integrations.
Deakins believes that their approach is unique within the industry. This is questionable as there are other ERP solutions out there that are certainly more comprehensive. These deliver an ecommerce solution that one suspects is functionally richer while retaining the simplicity. A single ERP system where everything is self contained is attractive to some companies.
Deakins added:  "We are the only ERP provider in the market that is approaching ecommerce in this way. By developing an ecommerce system inherent to the core ERP solution, we can guarantee that all presented data is accurate and up-to-date without manual management of various modules. We are excited and proud to introduce a solution with the capability to make a direct impact the sales, user experience, reputation, inventory accuracy, and communication of Deacom customers."
Conclusion
In adding an ecommerce platform to their ERP solution Deacom are enabling their customers to begin their digital transformation. Providing a consumer experience to both consumers and business customers is becoming the norm.
What is surprising is that Deacom is not yet announcing around a cloud-based solution. The Deacom solution uses Microsoft SQL server as its database. It is therefore possible for companies to create a single tenant cloud solution with the software. Although a small ERP company, Deacom has found a niche in the market. It will be interesting to see what the uptake of this ecommerce solution is and how it compares to others on the market.