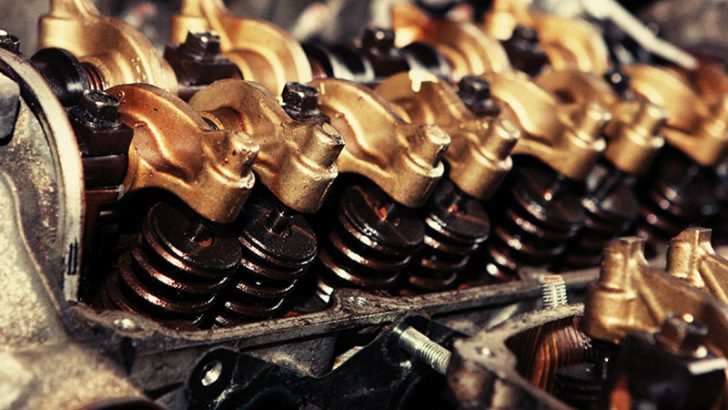 Epicor issued an announcement last week that Full Service Auto Parts is to upgrade its ERP software. The Texas based automotive aftermarket distributor will upgrade from Epicor Ultimate to Epicor Vision. Is this just a customer announcement barely worth a mention? Or does it raise an interesting question for many in the market, how important is supplier loyalty?
Texas born and based
Founded in 1979 Full Service has grown to 14 stores across the south of the state. It is mainly based in San Antonio but has stores in New Braunfels, Boerne, Victoria, Laredo, and Pharr. It carries 70 different lines of automotive parts, consisting of over 68,000 SKU's.
It selected and implemented Ultimate in 2000. After more that fifteen years of use it decided it was time for a change. Chris Huff, vice president, Full Service Auto Parts commented: "We've definitely gotten good use out of it (Ultimate), but it's the right time for us to move to Vision software."
Huff explains it is not just that the current software was at the end of its life. Its competitors were using more modern software that was starting to deliver an edge. Only after speaking to another Vision user did Huff realise how much difference updating his own software could make. He commented: "We spent a lot of time speaking with another Vision user who has been very successful in finding an additional point or two of margin on an ongoing basis simply through improved pricing strategies."
New functionality is most important
Unlike some companies Full Service has not left its software alone. A few years ago it upgraded its catalogue from the Ultimate eCatalogue to Epicor LaserCat 3 eCatalogue. This change resulted in what Huff called: "a huge jump in terms of service levels and productivity at the counter."
Huff clearly sees several advantages to the upgrade. Not only will the native version of the Epicor LaserCat 3 eCatalogue become available but it will also deliver other advantages. Two other features caught Huff's eye, pricing flexibility and that Epicor Vision is compatible with the Epicor Vista industry analytics.
Huff will turn to the Vista Inventory management tool as it is a significant step forward from the Ultimate solution. Huff added: "I'm going to rely on the Vista tool to change the way we stock our stores. The inventory analytics within Ultimate are based only on demand; with Vista we have local VIO data and coverage analyses to make our inventories much more robust, which customers will notice and hopefully will help us increase sales."
Pricing flexibility allows Full Service to support 999 pricing fields. This enables Full Service to set different prices for different customers. It will allow them to maximise revenue and profit, something that was previously not possible.
Or is it?
While this increase in functionality is important it was not the only reason for Huff to upgrade to Vision. Huff believes in customer loyalty to Epicor as much as to his own clients. He added: "We have absolute trust (in Epicor). When you've been an Epicor user, in my opinion it makes sense to stay with them because of the excellent service and support as well as the confidence you will have that they will help you every step of the way. There's just too much at stake."
Rarely are such statements made. The challenge for ERP solutions is that they can be sold, implemented and forgotten by vendors as well as customers. The initial project often results in upheaval, effort and process change. To avoid a repeat customers often fail to review their solution and improve over its life time.
Other ERP vendors are able to take advantage of this situation and have a far greater chance on switching the customer from a historic solution to the latest version. The level of customer service Epicor delivered to the Texas company means that loyalty may have been more important than functionality. One suspects that the effort of upgrading to Vision is not much different to migrating to a new platform. However Huff chose to remain loyal.
Conclusion
The next few years are likely to see an increase in the rate of change in ERP solutions. This is due to different industries looking to upgrade and transform their businesses. Companies cannot afford to be left behind and it will be interesting to see how customer loyalty plays its part. Oracle, at times SAP, and some other legacy solutions have a poor record of keeping customers completely happy. This is a situation that ERP competitors can take advantage of. The duopoly of SAP and Oracle is starting to show cracks and it will be interesting to see how market share changes over the next few years.
For Epicor they will want more customers like Full Service. The cost of sale appears to have been low. Other Ultimate users might be less convinced of the upgrade to Vision. This risks them looking seriously at other solutions.
ERP companies will need to start thinking about how they look after their customers over the coming years. With the multi-tenant ERP solutions this may be easier as businesses will see improvements to their software every few months. For some of the on-premises or single tenant cloud solutions this will be a harder challenge and at a higher cost.