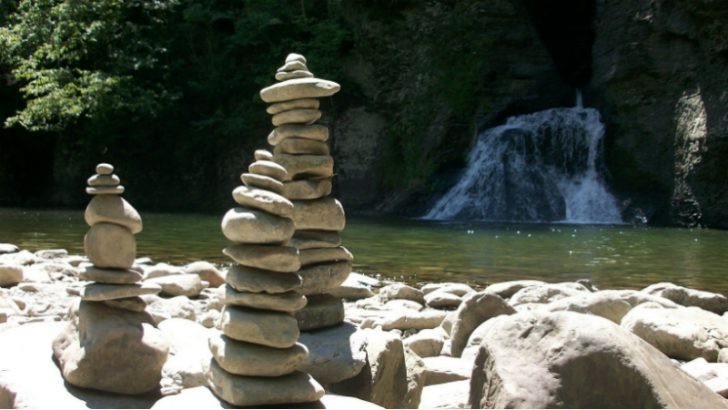 How do you meet 100% of the needs of customers across every channel with your team? The answer is that you don't. There's no guarantee that you'll always have the right inventory in the right quantity with the right delivery, including marketing, each and every time. So, what's an omni-channel business to do?
Seek balance
No, this isn't a call for a guru to develop your inner peace. But it might be a call for one to give your company inner peace. The customer isn't right or happy 100% of the time, and businesses need to accept it. However, you can get much closer to that 100% mark when you focus on striking the right balance between customer demands, current inventory, and the cost it takes to store and ship that inventory.
Achieving balance requires effort in a few key areas, and the top three are worth digging into today.
Generate Inventory Visibility
Brands often oscillate between having just enough inventory to hopefully cover their orders, and trying to figure out how to pay to store their excess. Understanding inventory status in real-time is essential regardless of the brand structure.
Omni-channel fulfillment requires a proper inventory count for two reasons. To ensure that next-day delivery is possible when offered. Also, that brick-and-mortar locations will be properly stocked. This becomes even more important for brands who sell via local mom and pop shops. When inventory is unavailable or when they are  unreliable, their limited shelf space can be quickly filled by competitors.
A warehouse management system (WMS) is usually the top way to ensure visibility. Though ownership is no longer as clear as it once was. Today, some logistics, warehouse, and shipping service providers will ruin their own WMS that product owners can access through a portal. This can save on some costs while ensuring inventory, and is becoming more common with drop shippers or brands that fill mainly through large distributors like Amazon.
Determine Smarter Shipping Options by Cost, and Customer Needs
Balancing inventory costs includes monitoring the cost it takes to ship a product to a customer, either directly or through a brick-and-mortar location. As distribution models grow, such as large-scale drop shippers or regional third-party distribution centers, customers can receive goods more quickly.
Next-day shipping and same-day shipping are becoming staples for large online brands. This can unquestionably establish customer expectations even for smaller companies. However, investing in the fastest possible shipment option may not be the best use of your company's cash flow and resources. Data from Slice Intelligence suggests the impact of same-day delivery, may not have a significant impact on a business's ability to gain market share or grow profitability. When two-hour delivery became available through Amazon Prime in Manhattan, only 2.3% of customers choose the two-hour option. Thereby drawing into question the point of diminishing returns for delivery speed for online retailers. At 2016 IRCE, Slice Intelligence CEO warned eCommerce businesses to "watch the impact of same-day delivery very closely" for this reason.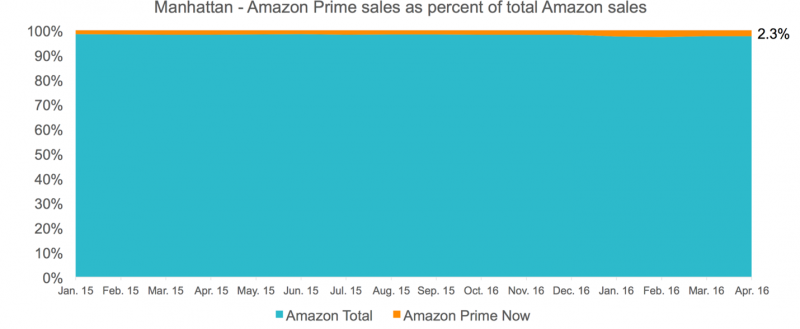 Every delay and every package that doesn't meet a promised delivery deadline harms the customer relationship.
While it's easy to look at this as a reason to invest in more inventory that's strategically staged; sometimes it also requires a system that's smart enough to limit the shipping options a customer sees. Technology can't overcome an unreliable fulfillment process. It can though, remove unrealistic options when it's available to see where goods are in the supply chain, and what distribution channels are open.
Omni-channel fulfillment and logistics must build in landed cost. It is the proper counterweight to speedy delivery, ensuring that margins aren't stretched too thin.
Customer Expectations and Service
One area that omni-channel logistics often neglects talking about is customer service on a brand engagement level. Customers are more informed than ever before. They are turning to a variety of touch points from live Web chats to YouTube videos and traditional phone calls.
All of these new touch points create a more demanding, less patient customer. Lice chat is one example of these touch points. Tyler Walton at Clutch.com says the customer expects a live chat response in less than three minutes. That's a short amount of time to field questions. Especially for a rep to sync with a WMS or other inventory system to offer the customer the right item.
When problems become more complex, many customers still prefer to place a phone call to a contact number listed on a website. Now, this second agent will need to have more information to answer a complicated question.  Potentially with even less patience from the customer because they don't want to walk through the basics again, just get an answer to their specific questions.
All of the connectivity we look for as omni-channel fulfillment providers, must be able to turn back and reach the customer. That requires more robust technology, greater visibility, and significant sweat equity from every retail brand.
---
About the author
Jake Rheude is the Director of Business Development for Red Stag Fulfillment, a third party fulfillment provider.