CIC Insights:How BMC is igniting IT's transition to the Digital Enterprise
In an age when young start-up tech companies are aspiring to IPO 30-year-old BMC, a steadfast provider of systems management solutions, has gone the other way. Three years ago it went from being publicly traded to becoming privately owned by a collection of private equity companies. In freeing itself from the responsibilities of the public markets, BMC has been able to invest heavily in research and development. At the company's EMEA Analyst Forum in London at the end of May 2016, CIC learnt how that investment has come through in both changes to the product catalogue and the company itself.How BMC is igniting IT's transition to the Digital Enterprise
Digital Transformation: Walking the walk
Like many organisations in IT, BMC talks a lot about digital transformation. Unlike some providers of IT products and services that talk about digital change BMC has actually embraced it for themselves. The company has renovated its office spaces to be more open plan, removed the physical phone system, embraced Design Thinking and has shifted to become a more attractive workplace for the millennial generation. The transformation of the company itself has helped it to understand what customers will need to go through in order to transform as well.
Recognising the pressure points for digital enterprise management
Along with embracing new product development processes and concepts such as user experience (UX), BMC has evolved its products and changed its go to market strategy to help its customers with their own change.
BMC's focus is on IT Operations Management (ITOM) and serving IT Operations whose responsibilities are IT infrastructure and services. Like many others, BMC will talk about the threat to its traditional customer base, the enterprise, from new tech disruptors. While the company currently serves 82% of the Fortune 500 it also points out the predicted and significant churn that will happen in that group of companies over the next few years.
To meet the challenges of potential market disruption from smaller or more agile players, traditional organisations need to change the way they do IT. Primarily, this means that they have to become faster and more user-centric, which all sounds simple enough, but in reality is actually more complex and far-reaching. Such change encompasses technology, tools, processes, skills and culture. Just as challenging is the fact that while the enterprise needs to embrace the new world, it is of course heavily invested in the old, which it still must maintain. So an organisation may seek to adopt new cloud-based products and services however, much of its core systems and data will remain in its data centre, at least for a while yet.
BMC recognises this and seeks not to encourage or help customers rip and replace their existing IT estate, but to support them in bridging traditional core IT and the new innovation IT. This is not just about technology, but changes within the business itself. BMC has seen how spending on IT has become split between the CIO and lines of business. As a result it is seeking to engage customers both in IT and beyond.
A portfolio and market strategy that helps IT stakeholders embrace the old and the new
Where businesses are recognising the need for change the CIO is often finding themselves with new must-have initiatives. BMC looks to help CIOs to address such new initiatives, but also build bridges between them as both what happens in IT and the broader business becomes increasingly dependent and integrated, breaking down many traditional silos. BMC has embraced new technologies such as cloud, RESTful web services and UX to address these challenges.
It is also extending its traditional strengths such as in automation and with the mainframe platform. These have themselves become important components for many enterprises going through a digital transformation. For example, automation is now a pervasive activity within organisations and 90% of mobile apps will touch a mainframe somewhere. The company has applied smart and innovative thinking to many of its core products (e.g. Control-M, its workload automation solution) in order to reach out to a wider stakeholder base and enable more flexible and less IT dependent options for  application.
With respect to cloud, BMC takes a multiple cloud platform approach that encompasses leading public and private cloud platforms (AWS, Azure, OpenStack, IBM, etc.). It extends this to even newer technologies such as helping to build container based private clouds.
In addition, BMC has been moving its own historically on-premises product suite to the cloud and is therefore able to offer the same capabilities as Software as a Service (SaaS) solutions with new pricing and consumption model offerings. This has been another part of BMC's own digital transformation. For anyone who might think that a 30-year-old IT vendor exists only to serve long established customers it also counts Amazon, eBay and PayPal among its customers.
Outcomes are more important than technology
Of course, digital transformation is about more than technology and businesses today are more interested in outcomes than technical solutions. This can be a challenge for IT vendors whose businesses are often built and structured around products. In the real world of the customer, an outcome will require more than one product. BMC has created a "Customer Success" organisation within the business focused on customer outcomes and driving key activities, such as education, professional services, support and customer advocacy that help customers to be successful. It then measures success through metrics that deliver value to customers based on an initial business case.
As a privately held business BMC also needs to measure success through its own metrics such as revenue, profit and growth. Unlike the days when it was public, BMC is no longer obliged to publish detailed figures on such metrics but what it can divulge shows all of them to be moving in a positive direction and over a sustained period of time.
A vendor with the right approach and portfolio strategy, but with room to do and say more
BMC and its customers are still on a journey and there is still more work to be done for all of them. Evidence of this for the company is that best practices are not always shared across all five of BMC's business units, and there is still further to go within its Software-as-a-Service (SaaS) offering. Moreover, the company is looking to expand Machine Learning more widespread through its product portfolio to allow for more sophisticated analytical processing.
Digital transformation is a complex and challenging change for any business, and while BMC spoke of the need to change technology and processes, it did not cover or put forward a formal approach or methodology that specifically tackles the skills or culture changes required. Seeing as these are significant issues for many large organisations, and BMC has good solid practical insights from its own digital transformation efforts, it missed an opportunity that we hope the company will look to address going forward.
That said, it was good to hear a vendor discuss digital transformation not just in terms of the new but also the old, especially as it is a fundamental challenge for many customers looking to understand how to bridge these two worlds in terms of not just technology, but also of people, skills and culture. While neither BMC nor its customers have all the answers to these challenges recognising and aspiring to build these bridges is the best start.
---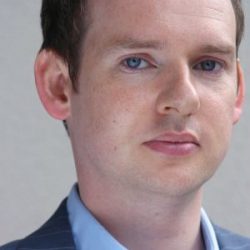 Clive Howard is a Principal Practitioner Analyst at Creative Intellect Consulting. He is a technology consultant and entrepreneur with over 15 years' experience in the web industry.
Creative Intellect Consulting is an analyst research, advisory and consulting firm founded by Bola Rotibi, an experienced and renowned expert analyst in the field of software development, delivery and lifecycle management processes, technologies and tools.
The blog was first published by Creative Intellect Consulting.