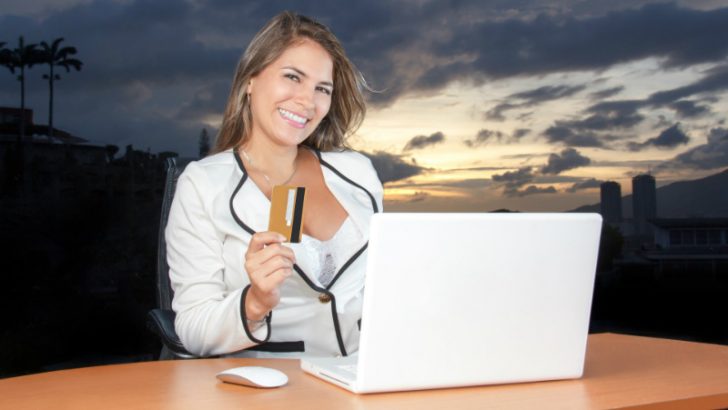 JDA has announced the publication of the JDA/Centiro Customer Pulse 2016 Report. For those who have or are considering an eCommerce channel it is an interesting read and available here registration required. While eCommerce may be new, like everything else in business it is evolving. The survey involved 2096 people and was conducted by YouGov plc.
Do minimum orders work for eCommerce
JDA and PwC published research earlier this year looking at issues with minimum order requirements. It revealed that 39% of global CEO's were considering increasing the minimum order value. Surprisingly 31% of consumers shopped elsewhere when confronted with a minimum order threshold. This is in comparison to 29% who bought additional items to meet the minimum order. The survey omits a key metric; the profitability lost or gained and whether on balance minimum order quantities are good or bad.
The last mile is critical
According to the survey ecommerce service appears to be getting worse. In the last twelve months problems with online shipping increased to 53% from 47% in 2015. Late deliveries (42%) and missed deliveries (36%) have both risen from last year but these are not the only problems cited. In the last year the number of customers receiving the wrong goods rose from 15% to 21%. At the same time the amount of goods damaged in transit also rose from 22% to 25%. The report gives no details on what caused the damaged items restocking of inventory or courier issues.
Companies need to address this problem and identify if couriers need to improve their systems, or suppliers their goods return policies. The use of photographic evidence from deliveries and/or collections might reduce the likelihood of damage. The impact of this issue is important as the number of customers likely to switch is up to 73% from 71% a year ago.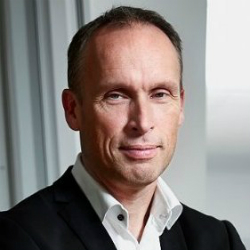 Niklas Hedin, CEO of Centiro commented: "Retailers need to be more confident in their last-mile capabilities, otherwise these issues will continue to reflect poorly on the overall brand experience customers receive. This is one of the reasons we have seen the likes of Amazon bring more of its delivery function in house over the last 12 months. Today there are greater pressures on retailers' delivery capabilities than ever before and if customers' expectations aren't met, they will simply shop elsewhere in the future."
Hedlin is looking to analytics to solve the problem which assumes that the correct data is being captured. Hedlin continued:"Through improved visibility into delivery networks retailers can help ensure that customer promises are kept. In the future, predictive analytics will also help retailers and delivery companies pre-empt problems before they happen, taking the customer experience to the next level."
The problem is not isolated to home deliveries with 'click and collect' also experiencing issues. Although there is a reduction in complaints from 47% to 45% encountering an issue. If businesses are looking to increase the cost of the service, customers are more likely to switch or choose alternative methods for delivery.
The rise and  ? of click and collect
While there are issues with 'click and collect", it is gaining in popularity. An increasing number of consumers, 54% (2015:49%) are using the service. The reason appears to be unchanged with 59% looking to avoid delivery charges and 54% because it is more convenient than home delivery. The growth of 'click and collect centres across the UK will not doubt help this trend to increase as locations become more convenient.
There are three main issues with 'click and collect' services according to the survey
Long waiting times dues to a lack of staff (35%)
Staff being unable to locate items in-store (32%)
No dedicated Click & Collect area in-store (17%)
These all appear to be aimed at retailers, rather than locker locations and it would be interesting to see how consumers viewed the two 'click and collect' types
The problem for business is that there is a cost to maintain these locations. For traditional retail stores there is a drain of staff and space, for lockers there is the cost of maintenance contracts. As consumer start being charged for these costs, which seems likely it will be interesting to see how much consumers will be willing to bear. eCommerce consumers appear to be fickle and it does not take much for them to switch stores.
Jason Shorrock, vice president, retail strategy EMEA at JDA commented, "Raising minimum order values and charging for Click & Collect orders is a big consideration for retailers as they look to boost the profitability of their online operations. However, as our research findings show, retailers must recognise that different customers are reacting differently when such restrictions are thrust upon them. This split in reactions suggests retailers need to segment their customers in order to tailor services offered to them. "
Are returns a growing issue?
Consumers expect to be able to return goods. Nearly two thirds of UK adults started that a simple returns process is a factor in their choice of retailer. Why do consumers return items? 42% because the goods shipped were not as expected, a huge 34% because the goods were faulty and 19% because they ordered a choice of items with the intention of returning some.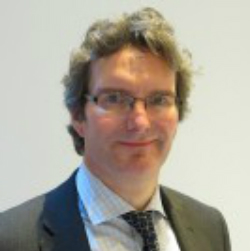 Each of these reasons needs addressing by retailers. Where goods are not as expected, web sites need to be looked at and considered whether the information and images provided are sufficient for the customer to make an informed decision. Improving the process by identifying why items were returned might help this. Sometimes web sites are not clear about scale or even the colour of items. Although issues around whether a dress is black/blue or white/gold are few and far between.
Reducing the causes of faulty goods arriving at the consumer is important. The cause may be manufacturing, packaging, courier services, previously returned goods or something else. Although the number of emails from Amazon sometimes seems endless, they have a purpose. The request for information about their packaging separately indicates that perhaps others should also look to do something similar.
Jason Shorrock believes that genuine returns can also be addressed. He commented: "Returns continue to put stress on retailers both from an operations and margin perspective. … Retailers need to especially understand those 'serial returners' that buy multiple items with the intention of returning the goods they do not want. This is very expensive. These shoppers need encouraging to come into the store more often or be only offered limited free returns."
Conclusion
Retailers and others considering eCommerce need to be aware that the market itself though new is evolving.  It is not just a matter of placing an eCommerce skin across a website and adding delivery methods. The smarter companies will evolve and improve their service and solution. What is most interesting is that as the market matures, customers appear to be expecting a better service. This may mean that couriers need to improve their offering.
Courier companies need to start differentiating themselves. They need to offer a better, friendlier service that reduces the number of faulty goods arriving at customers. One of the issues may be the number of courier companies currently operating. Ironically as 'clock and collect' usage increases there is greater commercial pressure on courier companies. This may see a consolidation that in turn leads to improved efficiency and service. With only a single courier and service operating in a specific area, local knowledge might just tip the balance back away from 'click and collect'.