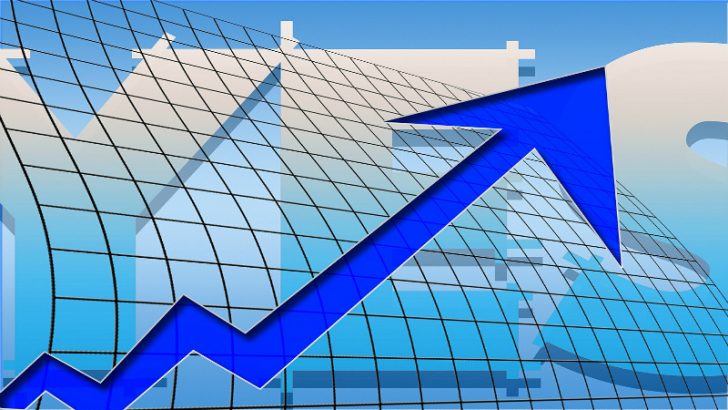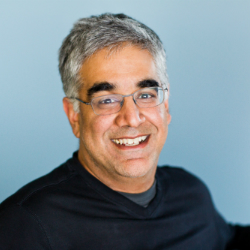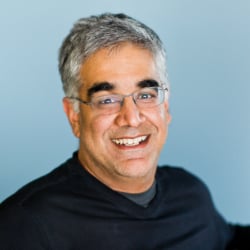 Workday announced its Q1 results after the markets closed yesterday. While they announced their first Non GAAP profit of $11.1 million, or 3% of revenues is equates to a reported operating (GAAP) loss of $73.6 million. That they crept above the line so early in their lifecycle was not in the plan according to Aneel Bhusri, Co-Founder and CEO at Workday, in fact he felt it "anomalous". Workday are still focused on growth over profitability in the short term with Bhusri commenting: "While we are pleased with our margin performance in Q1 which indicates the increasing profitability of our model we've not changed our focus on prioritizing growth over margins given the large opportunities still ahead of us. "
After the close Workday suffered a brief slump in shares, they lost around 4% in its share price initially before recovering slightly to $74.25, down 2.17% after close. With revenues showing a year on year increase of 38% to $354.4 million for the first quarter this was perhaps surprising but patience is wearing a little thin from some investors with the share price having been relatively stable over the last five years. The problem may be the perception of success around the financial modules that Workday added to its HCM.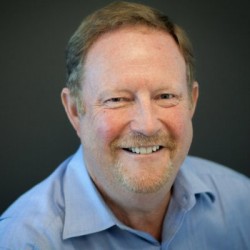 According to Bhusri and Phil Wilmington, Co-President Workday, things may be about to change. Bhusri and Wilmington were bullish over the prospects for Financials and indicated that some large wins in Q4 2016 would become revenue generating later this year. There has also been a tipping point.
With J B Hunt going live, Workday has been able to use that company as a significant reference site in other deals. This is coupled with a restructure of the sales team which is only now becoming effective and should see Workday competing more effectively and converting more of its pipeline into sales.
The restructure sees a mid market team approaching slightly smaller customers which may see it compete more and more with NetSuite rather than Oracle or SAP. The NetSuite ERP solution delivers a total business solution against the Workday ethos of business administration with HCM and Finance systems integrated. It will be interesting to see what happens and who the winners and losers are as both  cloud companies look to replace legacy solutions.
Heading towards profitability
What will be welcome news for investors is that Bhusri has a plan for steering Workday towards profitability over the next few years. This has been a concern in many quarters and it is interesting that he took time out to talk about it in a Q1 results announcement.  Bhusri said: "To that end, the senior management team spent a few days offsite earlier in the quarter planning our path towards profitability over the next few years both from an operating margin and cash flow generation perspective. We came out of that session with a clear strategy that has since been shared with the whole company. I hope to share progress with you on that front on an ongoing basis."
Workday are in a strong position though, their operating cash flows standing at $161.5 million and free cash flows were $127.0 million There is still cash, cash equivalents and marketable securities valued at around  $2.1 billion as of April 30, 2016 though, so the future is secure. In announcing that they had a plan, and by sharing its progress in future quarters there may be a responding uptick in share price as the company heads towards dividend payment.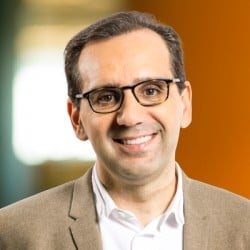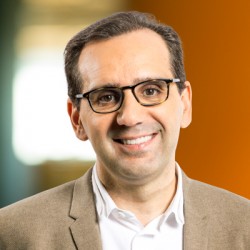 The growth appears to be across the board with the Asia-Pacific-Japan (APJ) region also showing an uptake in pipeline sales although the focus has been mainly in Europe. It will be interesting to see whether Workday announces a head for the APJ region leaving Chano Fernandez to concentrate on European growth. With the new office opened in Madrid and further offices possible it will become more than a one person job. If there are an increasing number of deals announced in Asia it will be interesting to see how quickly that decision is made.
Bhusri summarised the progress in saying: "We delivered great results and growth across all of our products in the first quarter. We continue to see increased customer adoption of Workday Financial Management as well as strong demand in EMEA and APJ as more organizations take finance and HR to the cloud. We are on track to deliver innovative new products — Workday Planning, Workday Learning, and Workday Student — later this year, which we believe will accelerate our momentum based on extremely positive customer feedback and interest."
New appointments at Workday
Bhusri also took the opportunity for announcing the promotion to CFO of Robynne Sisco. She has been at Workday for several years, starting even before the IPO. Sisco was positive as she commented: "We started fiscal 2017 with strong first quarter results. We generated record quarterly revenues as well as strong billings growth and trailing twelve month operating cash flows. Looking ahead, we anticipate second quarter total revenues to be within a range of $371 to $373 million or growth of 31% to 32% as compared to the prior year."
What Workday will need to do is ensure that the pipeline is maintained. With growing pressure from SAP and Oracle as the two giants start to improve their cloud offering and the new challenger NetSuite, it will be about conversion rather than pipeline. This was a question side-stepped by both Bhusri and Wilmington, though they will be hoping that the mid-market sales team, alongside rapid deployment solutions reduce the time taken to turn deals into revenue.
The second appointment was of Diana McKenzie as Workday's first CIO who was previously the CIO at Amgen, a Workday customer. It will be interesting to see what she has accomplished in her first 100 days. She remains behind the scenes at the moment despite being named in the top 100 most influential women in the Business in the Bay area.
Conclusion
These are strong results from Workday. With the Planning, Project and Student modules all due out later this year, and a strong pipeline for those products already in place the company is looking to continue its growth trajectory. The arrival of planning should enhance the prospects of Workday Financials especially and it will be interesting to see how these new arrivals change the fortunes of this cloud based company.
The list of new wins during the quarter included some marque brands as well with ConAgra Foods, Best West International, L.L.Bean, Cerner Corporation, Finnair, Financial Times and Premier Healthcare Services covering both the EU and US markets. These names at least will help Workday in accelerating its growth as more and more companies sit up and take notice that perhaps there is life beyond SAP and Oracle.
That Workday hit a Non GAAP profit this quarter was put down to better than expected professional services profitability. While this might be an anomaly, it will be welcomed by many as the companies continues its growth trajectory and also moves closer to GAAP profitability within a few years.
Some comments taken from Seeking Alpha transcription of earning call (Source: www.SeekingAlpha.com)