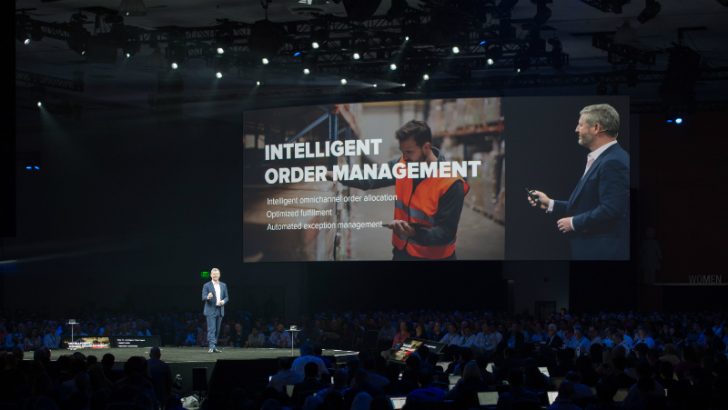 NetSuiteWorld 2016 had several announcements that were the culmination of years of development. Intelligent Order Management appears to be the start of a new journey for the company towards intelligent software. Announced by Zach Nelson, CEO, NetSuite in the first keynote, it was looked at in more detail in subsequent keynotes. Enterprise Times talked to Evan Goldberg, Founder and CTO at NetSuite about his vision for the future.
Nelson was bullish about the prospects of Intelligent Order Management and perhaps gave the audience an expectation that this was near artificial intelligence (AI). The reality of the situation is that the NetSuite software intelligence is not AI but that is the vision.
The vision of the future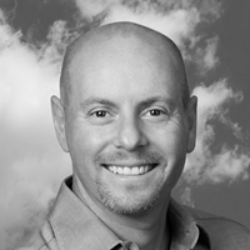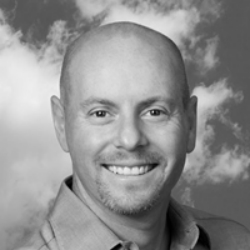 What Goldberg is excellent at is having a vision and enabling it. NetSuite began with a vision to deliver a business system that delivered visibility to CEO's at any time, in any place. The cloud based ERP solution appears to be delivering on that vision for more than 30,000 businesses.
He has a vision for intelligent software one that doesn't believe software will completely replace human intelligence. In fact he was refreshingly honest in his opinion: "I would not call myself a sceptic. But I would call myself cautious on promises about how our systems are going to be smarter than the people that are running them."
While NetSuite is working towards intelligent software Goldberg is not convinced that the promised land is actually attainable. However he does believe that NetSuite can gain business advantage and gain advantages for their customers businesses with their approach. Goldberg explains further: "I like to take baby steps towards intelligence. Things that are really easy to accomplish and are simple to explain what's going on. My vision is that we will get their step by step and start with the basics."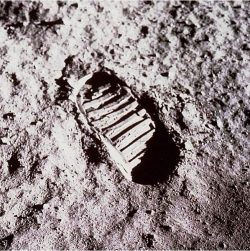 What is clever about Goldberg's vision of the future for NetSuite is while he understands that the ultimate goal might still be science fiction he is able to work out the path towards it. No one thought it would be possible for a to man walk on the moon yet step by step NASA turned science fiction into reality.
His development team is driving for it, but at the same time releasing improvements for customers to take advantage of. So many companies have made the mistake of striving for an unattainable goal and never reaching it. This is not a waterfall style project but one where changes and updates can be delivered frequently.
The first of these baby steps is probably a bit bigger than that and comes in the form of Intelligent Order Management. The intention is to help organisations that are transforming to omni-channel businesses with fulfilling their order requirements in the most effective way.
Intelligent Order Management
What was clear from Goldberg is that the steps must be customer focused. He has the vision and is opening the minds of  NetSuite customers to the art of the possible, but he also listens to the customers to hear what they want. He added: "We talk to our customers and we also want our customers to lead us and they give us very very clear feedback on the problems they run into during their business."
Not surprisingly businesses do not yet trust full AI, as Goldberg clarified: "They ask you for certain types of intelligence for sure and mostly they are asking for really great ease of use and automation of processes within NetSuite." This is exactly what Intelligent Order Management does, it speeds up the internal processes for the benefit of the customer and the business.
Businesses are able to configure the solution for example; setting up rules for each of their locations, be that distribution centres, warehouses or retail stores. This means that when a customer places the order the system will automatically check against stock in multiple locations and determine the best location to source items from. The system does not assume availability in retail stores but uses an automated workflow to enable the stock to be reserved. This means that the business can deliver to clients cost effectively and quickly, no matter where the customer order has been placed; online, in store or from a call centre.
As NetSuite's General Manager of Commerce Products, Andy Lloyd commented in the press release: "Getting customers what they want and when they want it, every time, delivers a competitive advantage through an improved brand experience. In addition to satisfying customer expectations, an effective order management solution protects a merchant's margins so it can more profitably scale its business."
On stage at NetSuite world, Alison Manetakis, Director of Product Management at NetSuite demonstrated Intelligent Order Management. She revealed how companies can manage by exception with automation and use analytics to improve business performance. The software will figure out how to best deliver orders to balance speed and profitability.  Unfortunately the demonstration fell short of proving that costs were embedded within the calculations that customers can set up. Configuration of the solution according to Manetakis takes weeks rather than years but this is a system that does rely on human input for the parameters that will determine how the solution determines the fulfilment.
There rules look simple to set up but in a multi-site organisation will rapidly understand stock levels, capacity and workload. For a store that needs to fulfil an order, the labels for a carrier such as UPS (the example that Manetakis gave) can be printed automatically thus simplifying the process for store staff. All they need to do is mark that the process has started, pack it and weigh it. One wonders whether even the weighing requirement can be removed in future releases with standard packaging and known weights for items.
Intelligent Order Management is part of SuiteCommerce, but this is not the only area of software that NetSuite will be looking to add intelligence to.
A glimpse of the future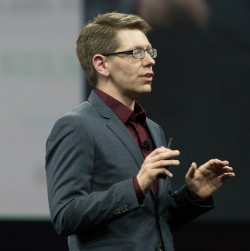 Malin Huffman, Senior Director of Product Management at NetSuite revealed what the "lab" is cooking up for customers. Future releases of NetSuite possibly in early 2017 will be personalised and intelligent according to Huffman. This seems to be Goldberg's second step towards intelligent software and is around how NetSuite is looking to learn to help its users better on an individual basis.
Huffman focused on a few potential areas such as intelligently delivering work to users in the right place and at the right time. Research and customer feedback has shown that users do not want a long to do list. Instead users will be faced with the top three most important tasks.
Managers will be able to delegate tasks and then track whether the task has been handled. For managers who often receive expense reports simultaneously it will flag when there are a large number waiting for approval rather than waiting for the manager to access the appropriate area. The tasks allocated can be time sensitive, not just based on parameters but also on previous performance.
For example; if certain travel requests are always approved or rejected quickly they will be flagged earlier than others. Finally users will be able to determine which channels they receive messages on. This will be useful in cutting down email alerts if managers never use them for example. Moving alerts to the appropriate device, be that watch, mobile phone, tablet or other communication channels.
Goldberg talked about other applications as well. He explained: "If someone keeps clicking way down the list of KPI's, the systems should say 'Wow, you have been clicking on that a lot, perhaps we should move it to the top'". His personal favourite example of intelligent software is his phone: "I love that it says on my phone when I get in the car that I am 23 minutes from home. Because generally when I get in the car at that time I drive home … and that's more intelligent than most of the things that have come out of my phone in the past."
We asked him whether he saw NetSuite moving towards prescriptive analytics which would see the combining of analytics with actionable suggestions. He commented "… I am definitely prone to taking a step by step approach towards prescriptive analytics especially where it is really prescriptive such as 'here is what you can do.'" He went to explain that NetSuite are keeping their eye on this.
Goldberg continued: "Last year we showed some great stuff where you could do some clustering of customers to figure out what yours customers were likely to buy. The rich set of data that we have in NetSuite is ripe for analysis."
What is sensible is that Goldberg is not overcommitting to what NetSuite can and will do. One cannot help think that NetSuite might just be one of the first to actually deliver on it though. He summarised his view in closing with: "We are going to take very steady measured approached not 'boil the ocean' as Zach likes to say."
Conclusion
NetSuite may not be boiling their ocean yet on prescriptive analytics but one cannot help but think that Goldberg has a plan and roadmap to get there. What they have delivered with Intelligent Order Management is a first step on a long journey. One could argue that it is merely a set of algorithms that many competitors will be able to or already have replicated.
What is notable about the NetSuite approach is that intelligence is integrated into each transaction and transactions run businesses. This is not therefore so much about intelligent warehouses or stock systems, but in building the intelligence around the transaction. It will be interesting to see how far Goldberg and NetSuite can take it.