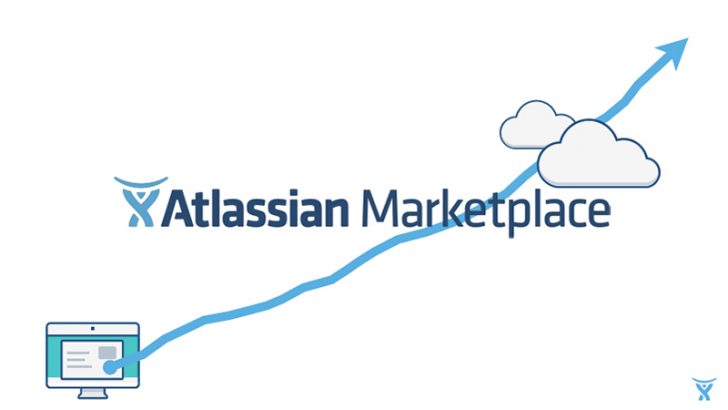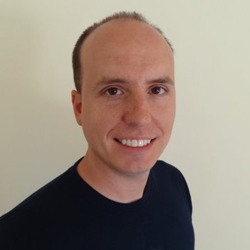 At the Atlassian Atlas Camp in Barcelona Paul Friesen, Head of Marketing, Atlassian Marketplace got a big cheer when he announced that: "Atlassian had paid out $120m to developers last year." He followed that by telling the audience that: "Sales through the marketplace had grown by 75% over the same period."
This is the sort of news that all vendors would like to see from their app stores or marketplaces and something that is likely to attract new partners into the ecosystem. Some of the other numbers from his presentation included the fact that Atlassian has now seen over 1 million add-on installations in its customer base. While not on the same scale as Apple or Google it is well ahead of many other companies the same size as Atlassian and will further cement the view among partners that this is the place to make money.
Friesen continued by telling the audience: "This is just the beginning. It will get much bigger and we are targeting $500 million and beyond in terms of revenue." As ever when vendors start throwing numbers around it's always time to take stock and wonder what it hype and what is reality. According to Friesen: "The growth will come from cloud." What was that about hype?
Cloud will unlock a major revenue stream
This is where it gets interesting. Friesen went on to explain why cloud was key. It turns out that despite cloud installations having passed the number of on-premises server installations a couple of years ago, add-ons for cloud are lagging behind. Friesen told the audience that there were more than 1,000 fewer cloud add-ons than server add-ons.
This raises a serious question as to why the balance is so out of step with sales. In a press interview Jay Simons, President, Atlassian was asked why this was and why the company hadn't been issuing a call to arms to its ecosystem over the last couple of years. He responded saying: "We have been issuing the call to arms but people want proof points. We are now at that point and we expect new partners in the ecosystem to start developing with a cloud first policy rather than server first."
This will be good news for Atlassian customers especially as Friesen expects the number of cloud customers to outnumber on-premises server customer 2:1 by 2018. It also suggests that there is a significant amount of revenue to be made from moving server customers over to cloud and updating their add-ons. To help the ecosystem Atlassian is making a significant investment in its own cloud ecosystem and adding in new APIs and opportunities.
According to Sri Viswanath, CTO, Atlassian: "We are exposing APIs for developers to write to. We already have APIs for Jira Service Desk which was only release last year. As we go forward any product we build has extension points." This is the sort of good news that partners will want to hear. It tells them that Atlassian is not just working to make money for itself but is willing to share that revenue.
A fair share of Atlassian marketplace revenue?
One of the challenges for developers when getting involved in a vendor's marketplace is understanding what they will get and what the vendor is willing to do for its share. Some marketplaces do little more than act as a store front yet charge significant sums for doing so.
Simons was keen to ensure that people didn't think this was the case with Atlassian. He told journalists: "When we started to run the Atlas Camps we realised that people were building add-ons to sell back to customers. This was difficult for them as they had to set up an online shop, billing and handle all those sales processes. As people buy from us we decided to take care of all the sales process for the developers.
"We deal with the marketing, distribution and transactions for add-ons. The biggest benefit we add is as a distribution vehicle. That means that we do consolidated invoicing, subscription notifications, retention work and even customer service. Technical support goes directly back to the developer and we do this worldwide."
So what do Atlassian take for all of this? According to Simons it is 25% of the price. Compared to many of the marketplaces that simply act as a storefront this seems to be a reasonable deal. Simons certainly thinks so and judging by the response to Friesen's announcement of $120 million paid back to developers last year, so do the developers.
Simons was asked about how the money was split among the customer base. His response was: "The majority of the revenue goes to the top 100 add-ons. It is about the success of the add-ons not the size of the partner."
Conclusion
It is interesting looking around at the explosion of marketplaces in the last decade. Many do little other than act as a storefront for which they take a large chunk of money. For many developers they are prepared to live with this if it means they get in front of a large worldwide audience. In the case of Atlassian they are willing to go further and deal with subscription notifications and even customer service.
With Friesen making the point that there are more than 1,000 more add-ons for the server market as opposed to the cloud there is clearly a lot more to be made here for everyone. It will be interesting to see just how long it takes to go from $120 million to the $500 million that Friesen mentioned. If developers move quickly to cloud and Atlassian customer numbers continue to grow, that figure could well be reached before the end of the decade.