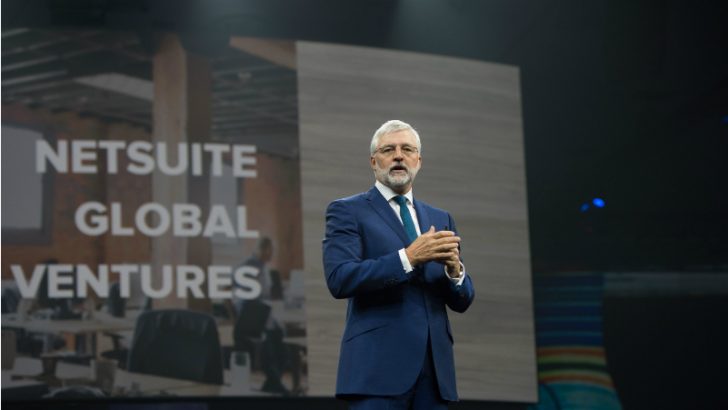 Zach Nelson announced the creation of a venture capital fund that will be called NetSuite Global ventures. The announcement was made during the first keynote by Zach Nelson as he laid out a strategy that companies such as Google, Amazon and Microsoft have been doing for years.
That NetSuite has not been able to do this before is more one suspects that the financial situation was not right rather than the willingness to do so. The new company will be called NetSuite Global Ventures and Jason Maynard, the current EVP strategy & corporate development will head it. The focus for investment will be to enable more people to create "Built for NetSuite" apps and bring them to market.
NetSuite will generate over $150 million in cash this year and their non GAAP estimated profitability will be around $36 million which is in line with their long-term profit growth. Last year profit dropped to $19 million following the acquisition of Bronto but the underlying strength of the company will enable them to invest in startups looking to build new applications.
Its all about the verticals
The reason why NetSuite are doing this is to accelerate the growth of vertical applications for NetSuite. This year NetSuite will be launching their vertical aligned to retail apparel. This is but a single vertical and although they are developing their wider industry functionality, Nelson believes that they can only develop and launch one or two industry verticals each year. This might not be enough. Other ERP vendors are all building out their solutions and the next few years will be critical in winning business as they replace their legacy on-premises solutions.
It's a problem that Nelson has clearly had on his mind for several years. During his keynote he recalled a conversation with Larry Ellison a few years ago. Nelson believed that by hiring domain experts with the ability to translate their expertise into software with NetSuite would be a perfect strategy, Ellison disillusioned him, and according to Nelson said,:
"Zach, you will never find them."
Over the last few years NetSuite has acquired their vertical expertise through acquisition. Three out of the last seven have delivered vertical "built on NetSuite" solutions:
Retail Anywhere – Retail e-commerce software in 2013
eBizNET solutions – An Advanced Warehouse Management in 2014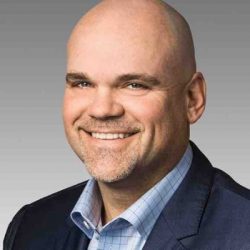 Maynard made it clear in an Q&A session the kind of companies he would be looking for when he commented: "a lot of investments will help fulfil the needs in in certain vertical industries". The intention is to incubate some start-ups, or help in funding round with equity investments which would make any future investments less expensive.
This is actually the extension of an existing strategy to encourage ISV's to develop solutions in verticals. Nelson related two conversations with developers that had approached him at NetSuite. One. One who wanted to develop a Marijuana distribution app within NetSuite was discouraged. The second who had spotted a potential gap in the Real estate market due to changing legislation was encouraged to continue.
In the past NetSuite has offered encouragement to ISV's and according to Maynard actively sought out ISV's who have the expertise and applications that fit well with the NetSuite portfolio. In fact the Iqity solution IQ-Fusion was not developed for NetSuite initially. One suspects  NetSuite approached them to port their solution to the NetSuite platform.
Conclusion
While this announcement was not one that was heavily highlighted by NetSuite it could prove to be one of its most important in the long term. With Nelson seemingly confirming its ability to roll out vertical applications NetSuite Global Ventures can accelerate the growth of them. If it can encourage others to develop applications that are capable of replacing legacy on-premises solutions then NetSuite might just be able to continue its remarkable growth trajectory.
Two things missing from the announcement are the amount of funds that NetSuite intends to invest in the new company and what locations it would initially be looking for those start-ups in. NetSuite has offices across the globe and it will be interesting to see where it starts investing.